After signing Victor Victor Mesa and Victor Mesa Jr., the Marlins changed their Twitter name to celebrate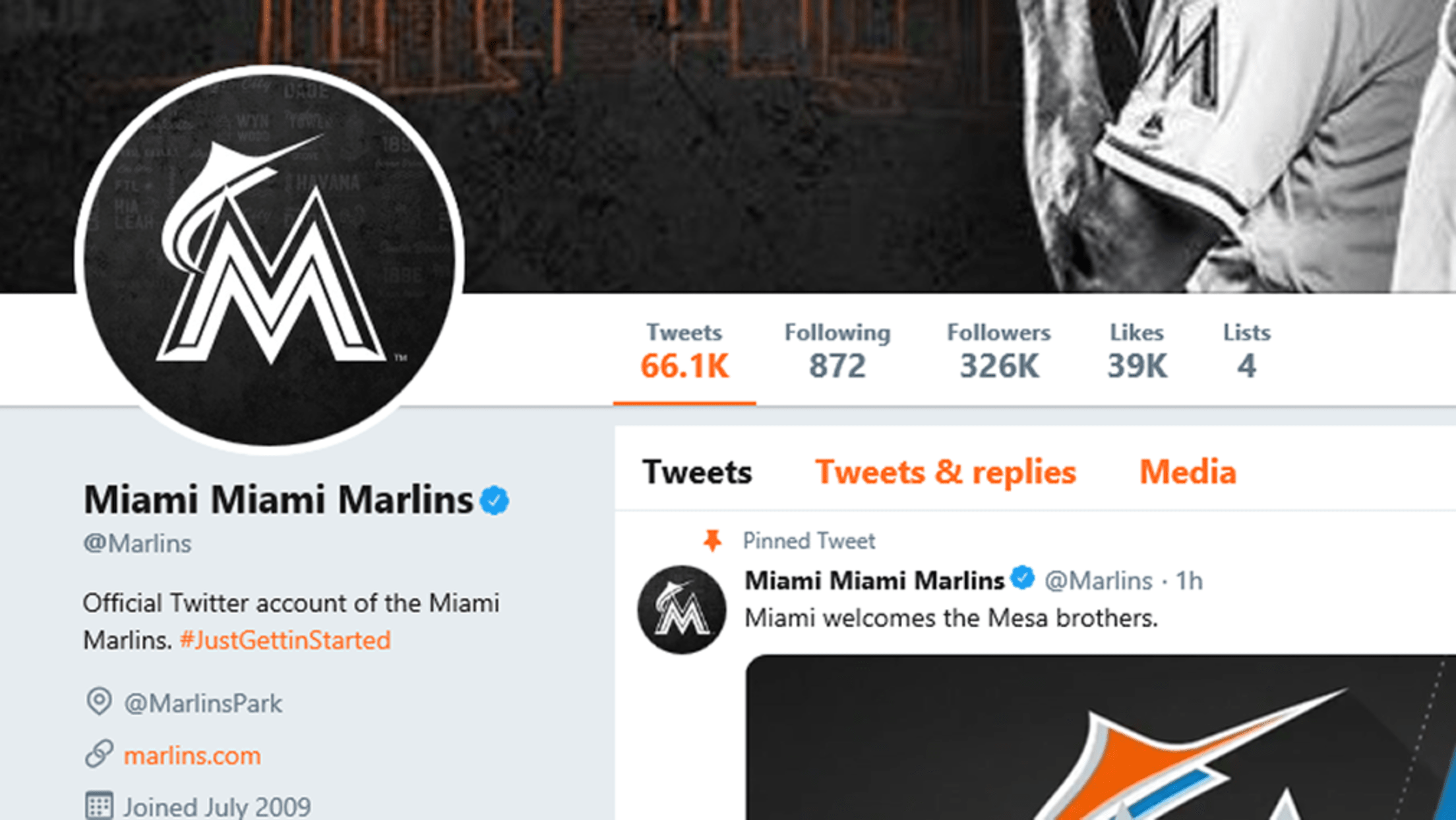 The Marlins announced on Monday the signings of Cuban outfield prospects Victor Victor Mesa and his brother, Victor Mesa Jr. Victor Victor is the No. 1 ranked international prospect, according to MLB Pipeline. This is big news to the team. So big, in fact, they wanted to make sure its Twitter account reflected it.
We will now refer to the team as the "Miami Miami Marlins."
Get it?
"From day one, we stressed as an organization the importance of building this organization with depth throughout our Minor League system and the need to invest in the international market," Jeter said during the news conference. "Today, we have done just that. We have had the opportunity to sign two of the top prospects in the international class."
Victor Victor played for Cuba in the 2017 World Baseball Classic and when it comes to his younger brother, there is still a lot to be learned. But for now, they look great in the uniform:
The Marlins are adding to the familia. pic.twitter.com/xeWSxjjj6o

— Miami Marlins (@Marlins) October 22, 2018