Alas, Matt Duffy's incredibly large cat won't be coming to Tampa with him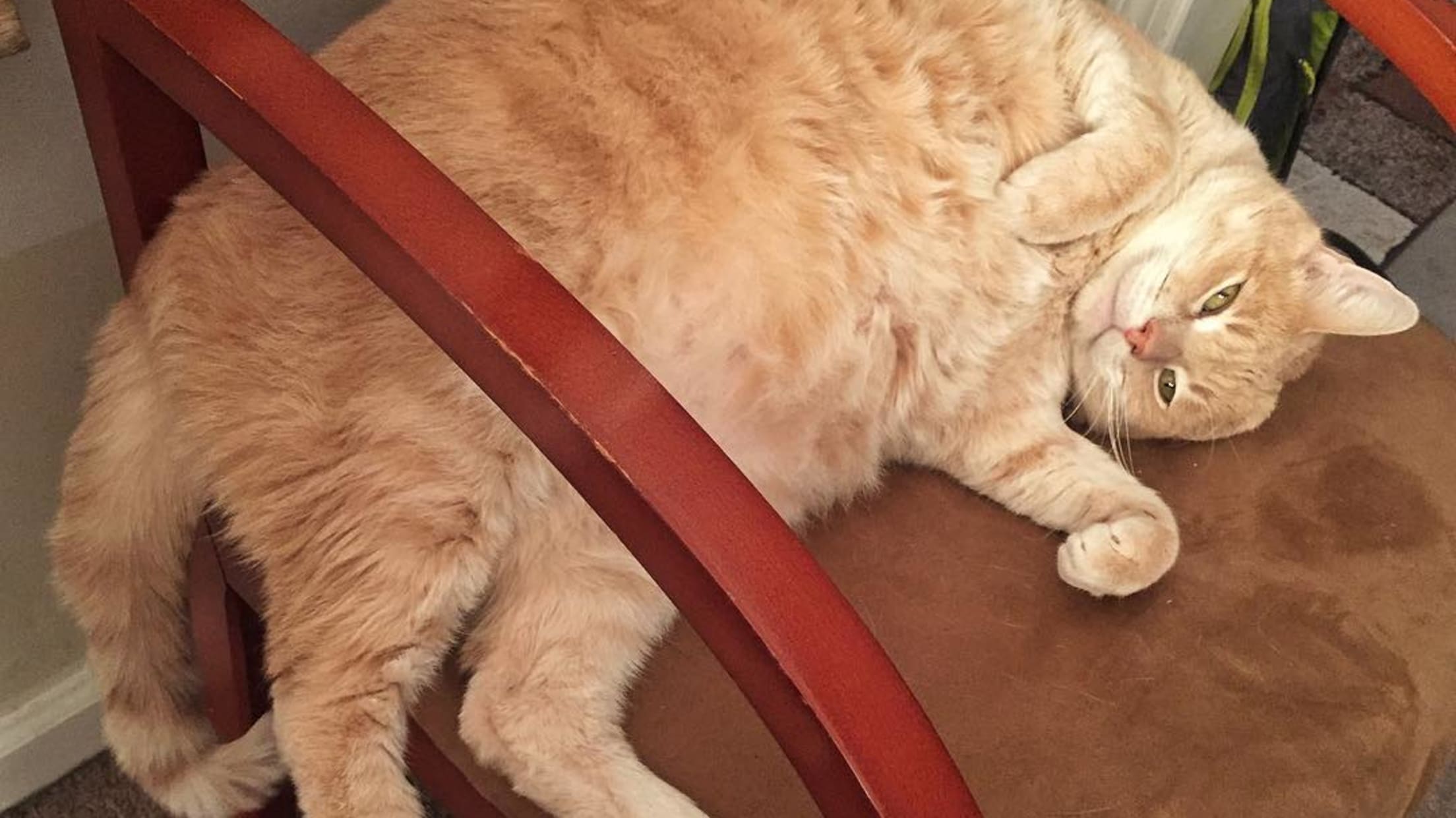 Rays fans were forced to say a difficult goodbye on Monday, as Tampa struck a deal sending Matt Moore -- the lefty who had been with the team since they drafted him way back in 2007 -- to San Francisco.
But just as the non-waiver Trade Deadline taketh away, the non-waiver Trade Deadline giveth -- and just as the Rays lost Moore, they gained something even greater. No, not third baseman Matt Duffy, but Cat Duffy: Cat to Matt Duffy, friend to all, largest cat known to man.
Cat Duffy's real name is Skeeter, and as you can see by his Instagram, he's quite the celebrity. When Tampa learned that they'd acquired Duffy, they naturally assumed that that included any and all pets -- and the team was all set to welcome him with open arms:
#Rays fam, welcome Matt Duffy (@mm_duffy) and his famed feline friend, @duffcat35. #RaysUp pic.twitter.com/Sx0tL6cmSn

— Tampa Bay Rays (@RaysBaseball) August 1, 2016
Alas, this budding love story hit a snag: Skeeter won't be making the trip to Florida for the remainder of the season due to health concerns.
Matt Duffy (@mm_duffy) "it's too hot" for Skeeter in Tampa "He's a big boy, it's too humid. He'll keep living the good life with my parents"

— MLB Network Radio on SiriusXM (@MLBNetworkRadio) August 2, 2016
Sigh.
August 2, 2016
But look on the bright side, Tampa fans: Duffy is under team control until 2021, and Skeeter has to at least visit once every five years, right?
Teams in this article:
Players in this article: