Oklahoma legends Matt Kemp and Johnny Bench met up at the Orange Bowl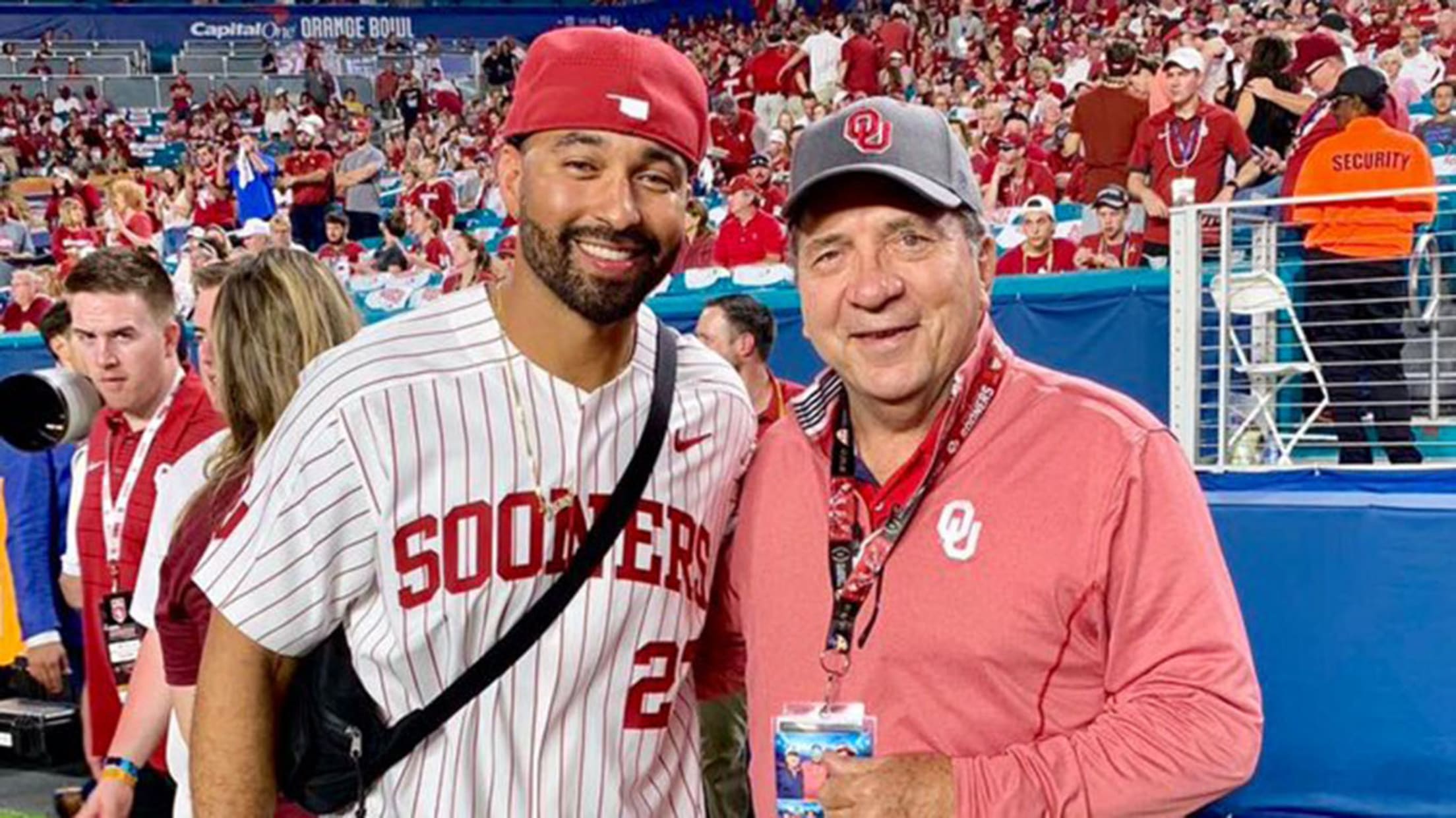 Much of the baseball world's attention was on A's prospect and Oklahoma quarterback Kyler Murray during Saturday night's Orange Bowl, and rightly so. But, perhaps more attention should have been placed on the sidelines, where two Oklahoma legends took in the game.
That's right. Reds Hall of Fame catcher Johnny Bench met up with new Red and future Reds legend Matt Kemp to cheer on the Sooners:
As an added bonus, Kemp gave fans a preview of what he'll look like in a Reds uniform next season by showing up in Sooner baseball pinstripes and a red Oklahoma cap ... and he looked perfectly at home in those colors.
Teams in this article:
Players in this article: