Meet the superfans of the World Baseball Classic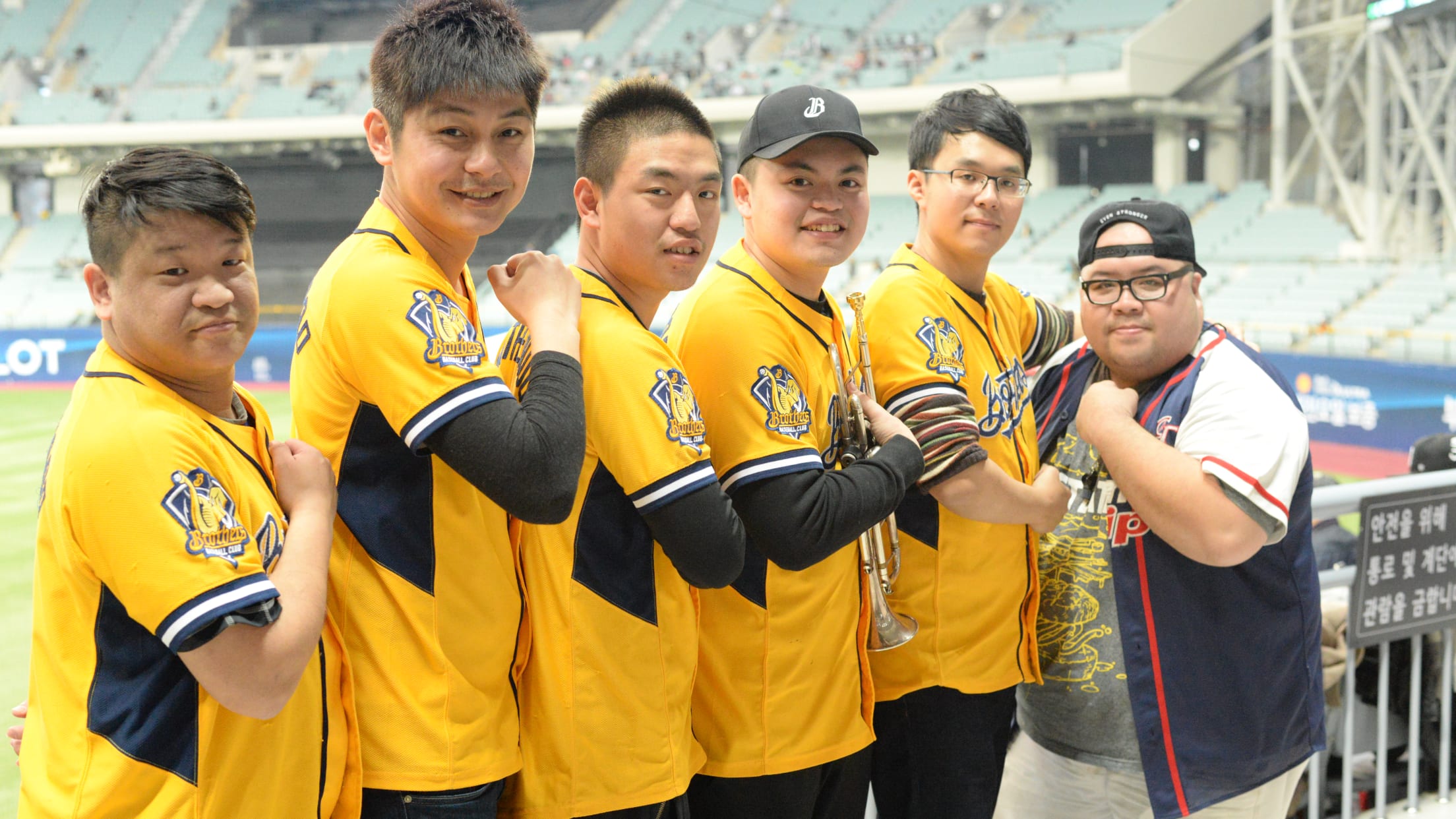 Pool A of the World Baseball Classic is currently underway at the Gocheok Sky Dome in South Korea. While there has been fun (and interesting) baseball played on the field, there's also been excitement in the stands. Fans are not just rooting for their team, but for their country. A patriotic feeling that burns deep within us all.
Team Korea enlisted the powerful winning ways of Royals superfan SungWoo Lee. He was a good-luck charm during Kansas City's back-to-back World Series appearances (and eventual World Series win) and he was in attendance with a group of KC fans on Tuesday. Korea unfortunately lost, 5-0, to the Netherlands.
Twenty-four-year-old Zack Raab flew from Israel to see his squad take the first round of the Classic by storm. The underdogs, boasting big league talents like Ike Davis and Ryan Lavarnway, won an epic opening game against Korea and blew out Chinese Taipei, 15-7, on Tuesday. Along with being at both of these games, Raab was also at the 2012 qualifiers and in Brooklyn for this year's. As to if he'll be in Tokyo for the next slate of games: He'll see what his boss says.
A famous drummer once said, "Put me up in front of a million people and ask me to speak. I'll flop. But put me behind my drums and I'll always go with it."
That's what these Chinese Taipei drummers were doing during their country's game against Israel. The group (which includes David Kao, Kenta Wu and Peter Chiou) normally drum during Chinatrust Brothers Elephants CPBL games, but this week, they're doing it for their native land: