Mike Krukow's autograph for 5-year-old Brandon Crawford included the phrase 'a future Giant!'
In many ways, Giants shortstop Brandon Crawford's dreams have come true. Growing up in Northern California, Crawford was a big Giants fan. There's even a now-classic photo of young Brandon at Candlestick Park which adult Brandon recreated to great effect last year.
He also has a handful of World Series rings in his collection, earned with the club he grew up idolizing. That's pretty perfect, right? So is this: During the NBC Sports Bay Area broadcast of Sunday's 7-1 win over the Braves, a photo unearthed by Brandon's father, Mike Crawford, was discussed on the air. The photo depicts then 5-year-old Brandon meeting Giants announcer/former pitcher Mike Krukow at Giants Fan Fest in 1992.
And if you were curious, yes, lil' Brandon sported the same perfect smile (and hair) he has today: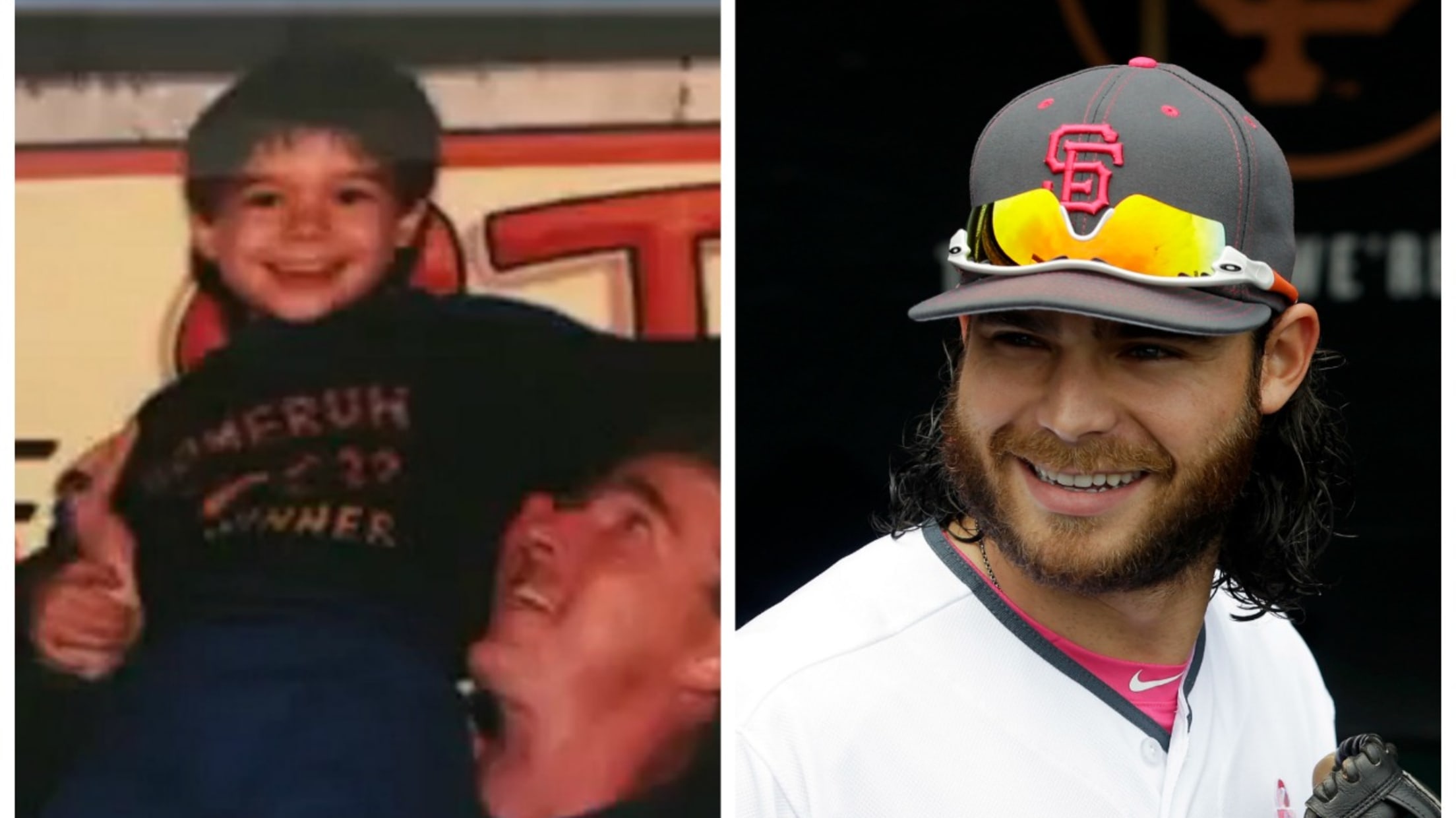 The kicker: As seen in the clip atop this post, Krukow's autograph to young Brandon included the phrase, "A future Giant!"
Does it get any more storybook than that? And, also, can Krukow predict the future or what?
Teams in this article:
Players in this article: