Mike Napoli has a custom 'Party at Napoli's' bat because of course he does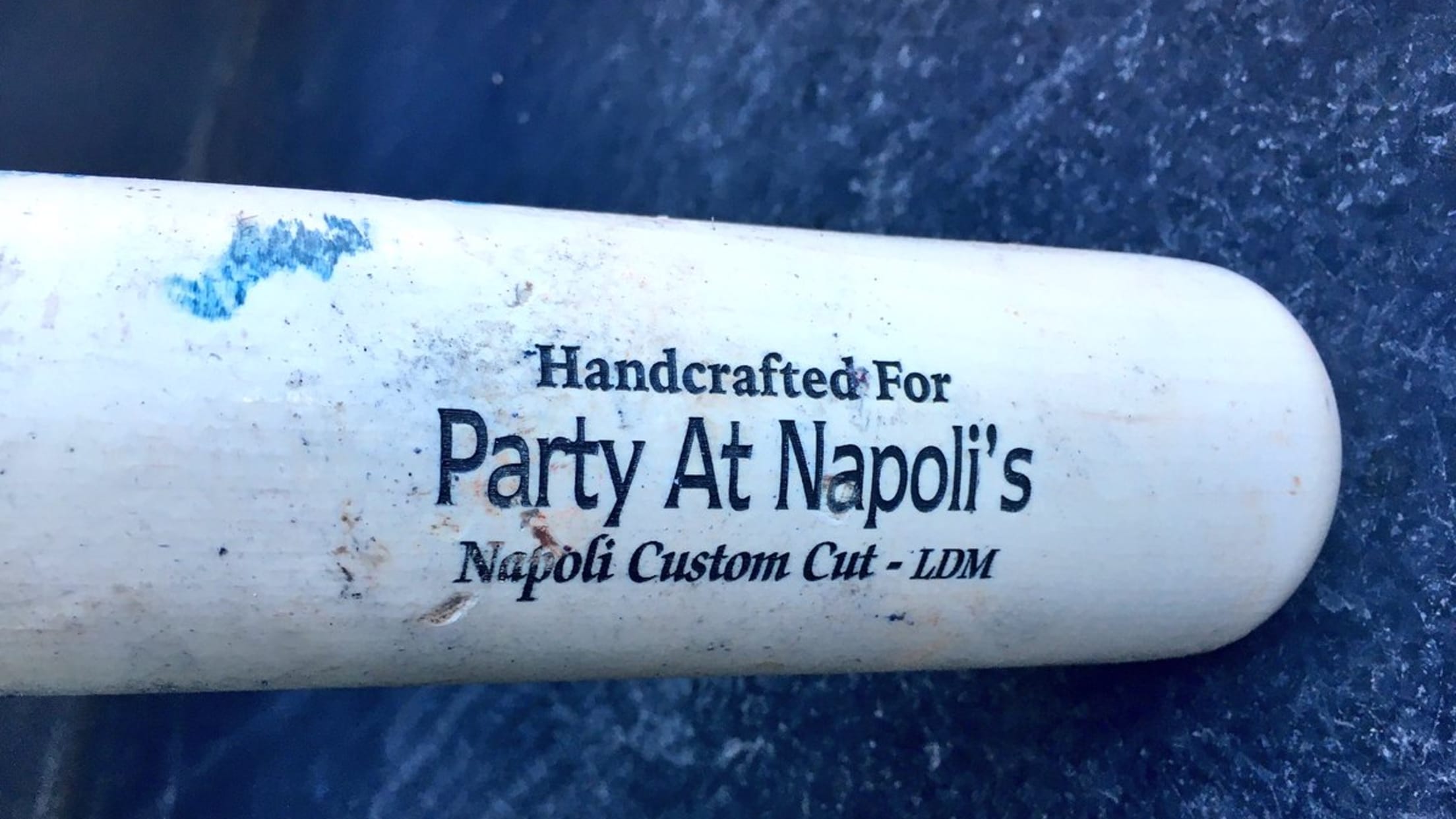 The Indians entered play Monday riding high at 60-42, leading the AL Central by 4 1/2 games over the Tigers. As the summer has rolled along, the phrase "Party at Napoli's!" has become somewhat of a big deal on social media, in honor of slugger Mike Napoli. He's even taken to wearing (and selling for charity) T-shirts with the phrase emblazoned on them.
It was pushed into the stratosphere after the Cavaliers shocked the world and took down the Warriors in Game 7 of the NBA Finals in June, when Napoli sent out this tweet:
Party at NAPOLIs

— Mike Napoli (@MikeNapoli25) June 20, 2016
And some of his teammates echoed the sentiment:
PARTY AT NAPOLI'S!!!!! @MikeNapoli25

— Jason Kipnis (@TheJK_Kid) June 20, 2016
Well, it's now bigger than ever. As the Indians' Twitter account revealed on Monday, Napoli actually has a special customized bat with his now-iconic phrase inscribed on it:
Our weekend sweep of the A's featured three innings of 4+ runs.

Sunday's 5-run fifth: https://t.co/x8xhduwBKZ pic.twitter.com/JK9YONewgg

— Cleveland Indians (@Indians) August 1, 2016
Take a closer look:
Oh my. #PartyAtNapolis pic.twitter.com/Zdh6NNGNVg

— Cleveland Indians (@Indians) August 1, 2016
That bat was on full display in Sunday's win over the A's when Napoli used it to crush a two-run homer to left-center.
The way things are going for the Tribe right now, this is a party that might not stop for quite some time.
Teams in this article:
Players in this article: