Young fan disrupts concessions at Miller Park, creates Brewers-themed blue-and-yellow nachos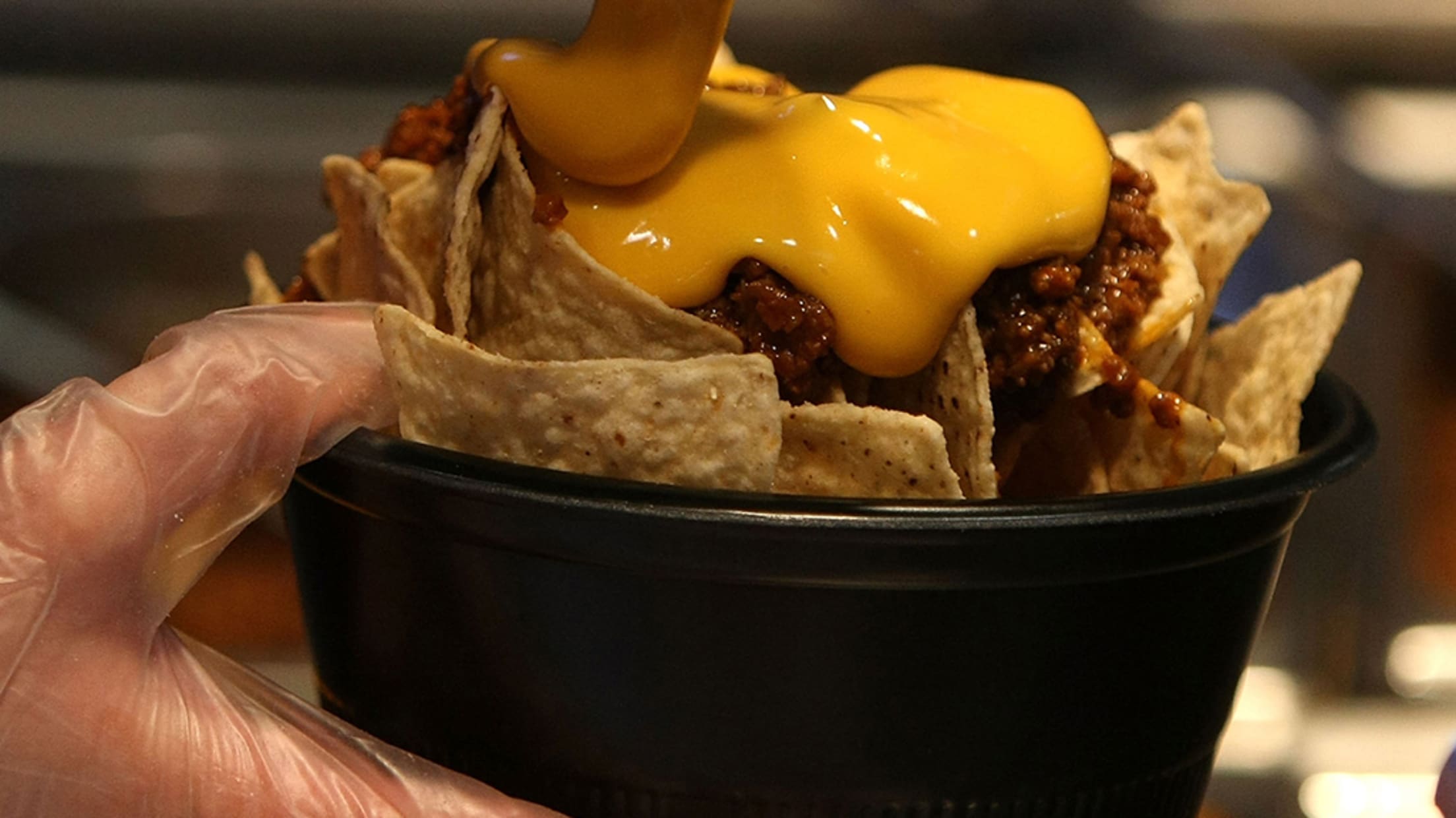 MILWAUKEE - APRIL 10: A worker prepares nachos for a customer before the Opening Day game between the Milwaukee Brewers and the Chicago Cubs on April 10, 2009 at Miller Park in Milwaukee, Wisconsin. (Photo by Jonathan Daniel/Getty Images) (Jonathan Daniel/Getty Images)
You know what nachos look like: Beige tortilla chips, yellow delicious cheese sauce. Maybe there's a little beef in there, or a few jalapenos, or some other decadent fixings, but the fundamental components tend to stay the same.
But that's about to change at Miller Park, because one young Brewers fan is here to disrupt the nachos industry. Gazing upon the nachos served in Milwaukee, 10-year-old Tyler Webb thought: Why not use blue corn chips instead to create a blue-and-yellow version of the ballpark staple that matches the Brewers' uniforms? Like this: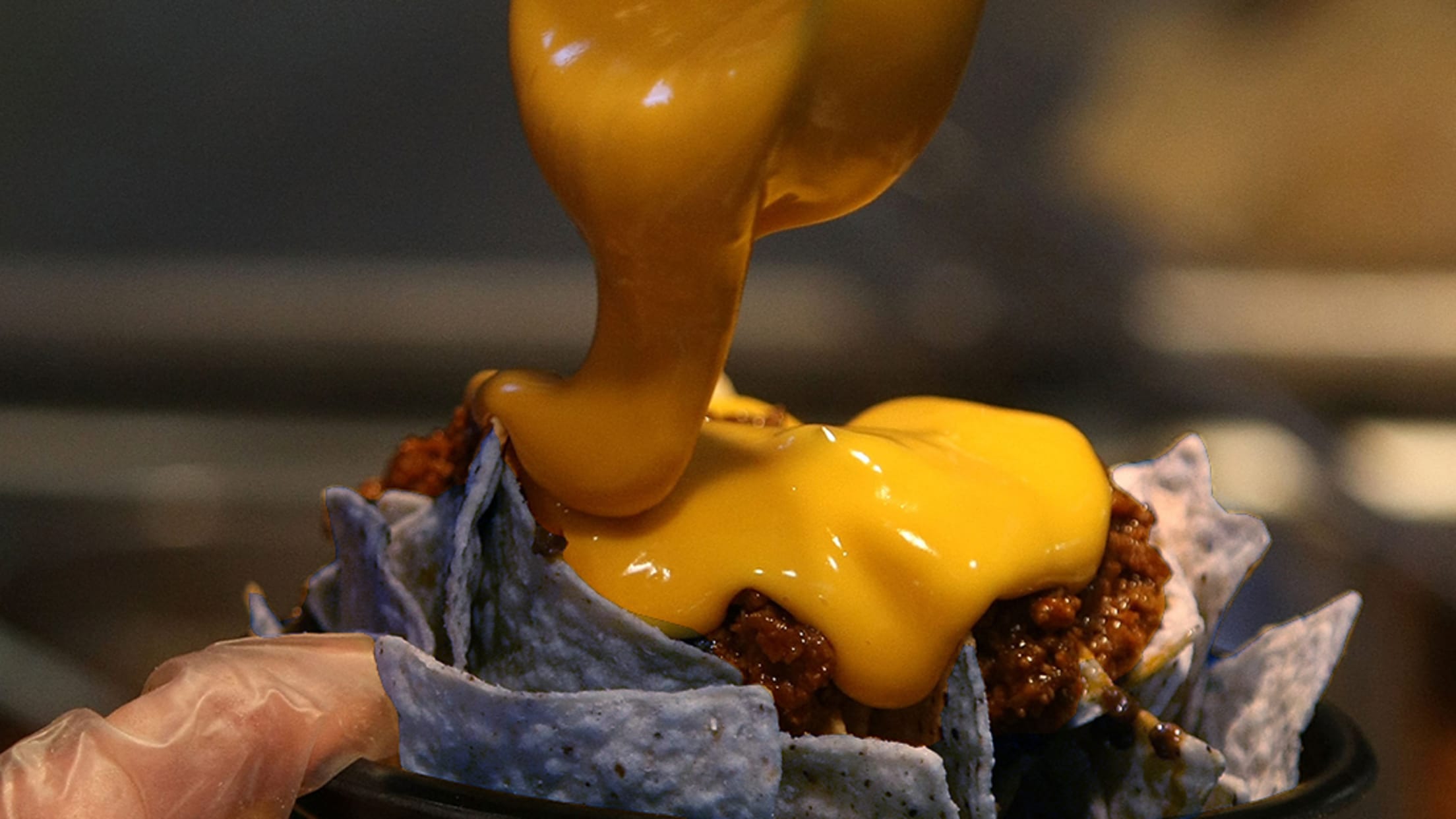 Note: Not actually Tyler's Nachos.
Webb suggested his idea to the club, and the Brewers thought that it was a truly fine idea. So, the team announced that beginning Sunday, Miller Park will begin offering "Tyler's Nachos" through the end of the month -- yellow cheese slathered onto blue tortilla chips.
It may not be the most extravagant of ballpark foods, but it takes a true concession prodigy to see something so simple and yet so obviously perfect. The kid definitely has a bright future ahead of him in avant-garde concession-ing.