Down 7-0 in the ninth? No problem for the Tennessee Smokies, who walked it off, 8-7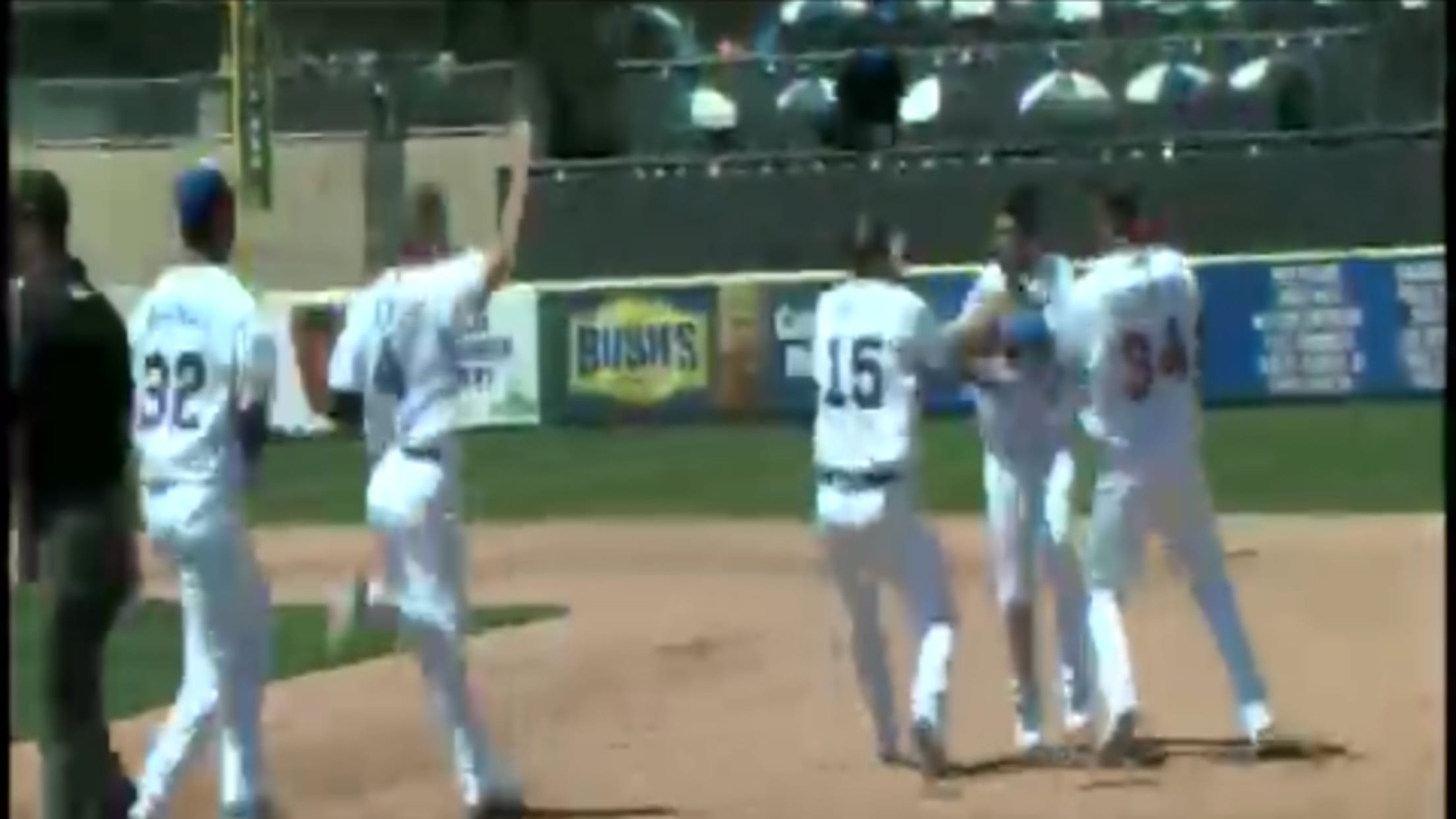 The Tennessee Smokies were dead in the water on Thursday afternoon at home against the Mississippi Braves. It would have been tough enough already for the Cubs' Double-A affiliate to come back from down 3-0 in the ninth inning to win, but they complicated matters by giving up four more runs in the top of the frame to put themselves in a 7-0 hole for the bottom of the ninth.
Final score? 8-7, Smokies. Yes, really. The odds were about as remote as could be.
Win expectancy for @smokiesbaseball at the start of the inning was 0.2%. Seems high. https://t.co/Im52OqO5XX

— Minor League Baseball (@MiLB) April 13, 2017
Essentially, this is the one universe out of 500 where the Smokies actually completed the comeback. It's a surreal one.
The rally started innocently enough with a leadoff single by right fielder Jeffrey Baez. Then came a hit by pitch, back-to-back singles, and the first out of the inning, a sacrifice fly. The mini-rally had cut the deficit to 7-3, but then Charcer Burks flew out as well to push the Smokies down to their last gasp.
Consecutive singles by Andrew Ely and David Bote kept it going and forced Mississippi to change pitchers, bringing Danny Reynolds into the game. He promptly walked two straight hitters with the bases loaded to bring home two more runs and push the tying run into scoring position. In stepped center fielder Trey Martin.
Martin's hit just narrowly went past the glove of first baseman Cael Brockmeyer. Remarkably, the Smokies had tied the game at 7-7.
Finally, shortstop Carlos Penalver capped the rally with his second hit of the inning, an RBI single to left that scored Baez with the winning run. Five consecutive Tennessee hitters could have been the last out of the ballgame, and instead, they came away victorious.
It was a Southern League game for the ages, and one with few comparisons in the history of the sport. There was a 16-run comeback in the Minors in 2014 and in the Majors, there have been 12-run comebacks, like the Indians in 2001. However, those all occurred across several innings. The Smokies surged in one inning alone, more like the Phillies on August 21, 1990 against the Dodgers, or the Royals last May against the White Sox.
Regardless of any comparisons, it was a comeback that will not be soon forgotten by Smokies fans.