A Minor League team will make all food free for one half-inning this season
There are crazy Minor League promotions and then there's this from the Lansing Lugnuts this season:
🌭🥨🥜🍕🍿🍦🍗 #PurgeNight pic.twitter.com/OgxOox92lG

- Lansing Lugnuts (@LansingLugnuts) February 5, 2019
Yes, at some point during their game on April 18, the Blue Jays' Class A affiliate will sound a siren and all food will be free for one half-inning. No beer is allowed, so hopefully no chance for this. Just hot dogs, Greek nachos, cheese steaks, hamburgers with peanut butter and bacon and some delicious-looking chicken and waffle cones. We can see it now.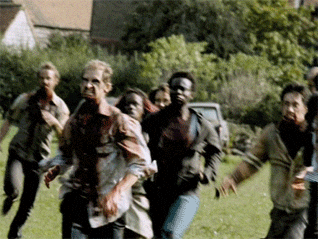 Is it a bad idea? Maybe. Is it also the greatest idea of all time? Absolutely.
Matt Monagan writes at night for Cut4. In his spare time, he travels and searches Twitter for Wily Mo Pena news.
Teams in this article:
Topics in this article: