See how MLB celebrated the Fourth of July this year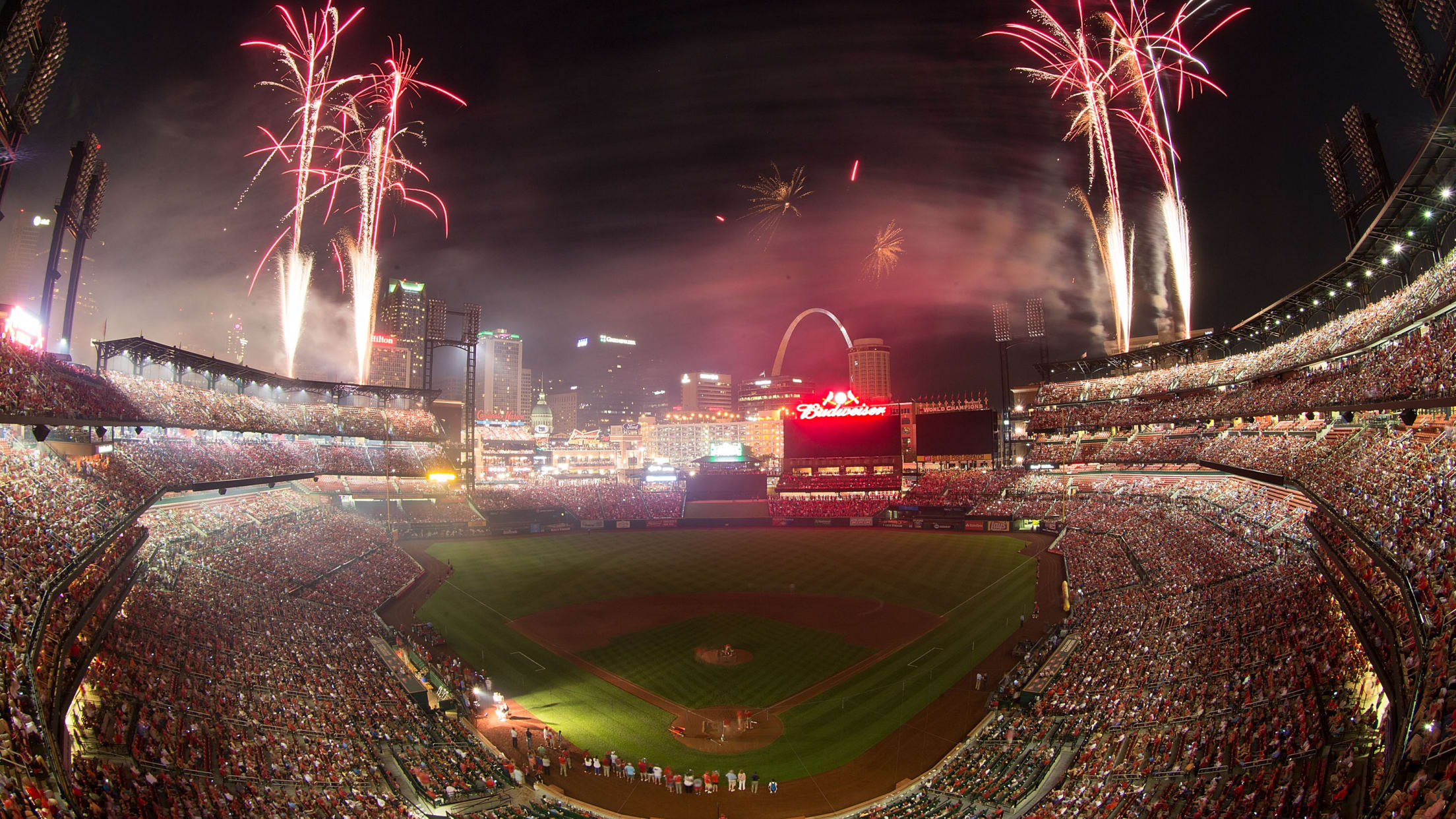 (Dilip Vishwanat)
July 4 barbeques are fun. July 4 barbeques with baseball on in the background are better. Celebrating July 4 at the ballpark, though? That's next-level entertainment.
The holiday is a big day for baseball history, too, from iconic speeches to marathon games and sweltering no-hitters. Major League Baseball got into the festivities again on Tuesday as the United States turned 241, and they started over the weekend with uniforms highlighting these star-studded socks:
Mookie Betts, Jackie Bradley Jr. and Andrew Benintendi looked ready for grilling glory:
Really feeling patriotic. 🇺🇸#4thOfJuly2017 pic.twitter.com/f37nwxdCoz

— Red Sox (@RedSox) July 4, 2017
The Blue Jays had their own celebration a few days prior on July 1, when they helped commemorate their country's 150th birthday on Canada Day.
Anthony Rizzo wore fantastic shorts in Cubs warm-ups.
Style by @ARizzo44. 🇺🇸 pic.twitter.com/kFbKbCC5oD

— Chicago Cubs (@Cubs) July 4, 2017
The Pirates' Elias Díaz donned some excellent stars-and-stripes flavored catcher's gear.
Home of the Free, Because of the Brave. Happy 4th of July 🇺🇸🇺🇸🇺🇸 @Pirates @El_Coffee Thanks @USNavy @USArmy @us_navyseals @usairforce pic.twitter.com/03htDAFzPv

— Elias David Diaz (@EliasDiaz32) July 4, 2017
Giancarlo Stanton and Andrew McCutchen looked back on their 2017 World Baseball Classic victory with Team USA.
Chris Iannetta is a little big to fly on top of a bald eagle, but with the help of bitmojis:
#letsGo @Dbacks pic.twitter.com/Vzr1oetLC7

— Chris Iannetta (@Chris_Iannetta) July 4, 2017
Baseball did the fans a favor by wasting no time getting started, as the Nationals and Mets opened up in the nation's capital at 11 A.M. The U.S. Army's Golden Knights parachute team was there to mark the occasion.
Bryce Harper got into the spirit with his patriotic cleats:
All the flags were out in Philly ...
After a beautiful pregame ceremony saluting our Veterans, it's time to play ball! #GoPhils #4thOfJuly pic.twitter.com/l1qW8A50Sf

— Philadelphia Phillies (@Phillies) July 4, 2017
... and Wrigley Field looked amazing:
Play ball!

⚾️ https://t.co/OkhQrmxnf0 ⚾️ pic.twitter.com/QRoSoYx1Nj

— Chicago Cubs (@Cubs) July 4, 2017
The fans didn't look too bad, either!
Of course, no Fourth of July would be complete without fireworks.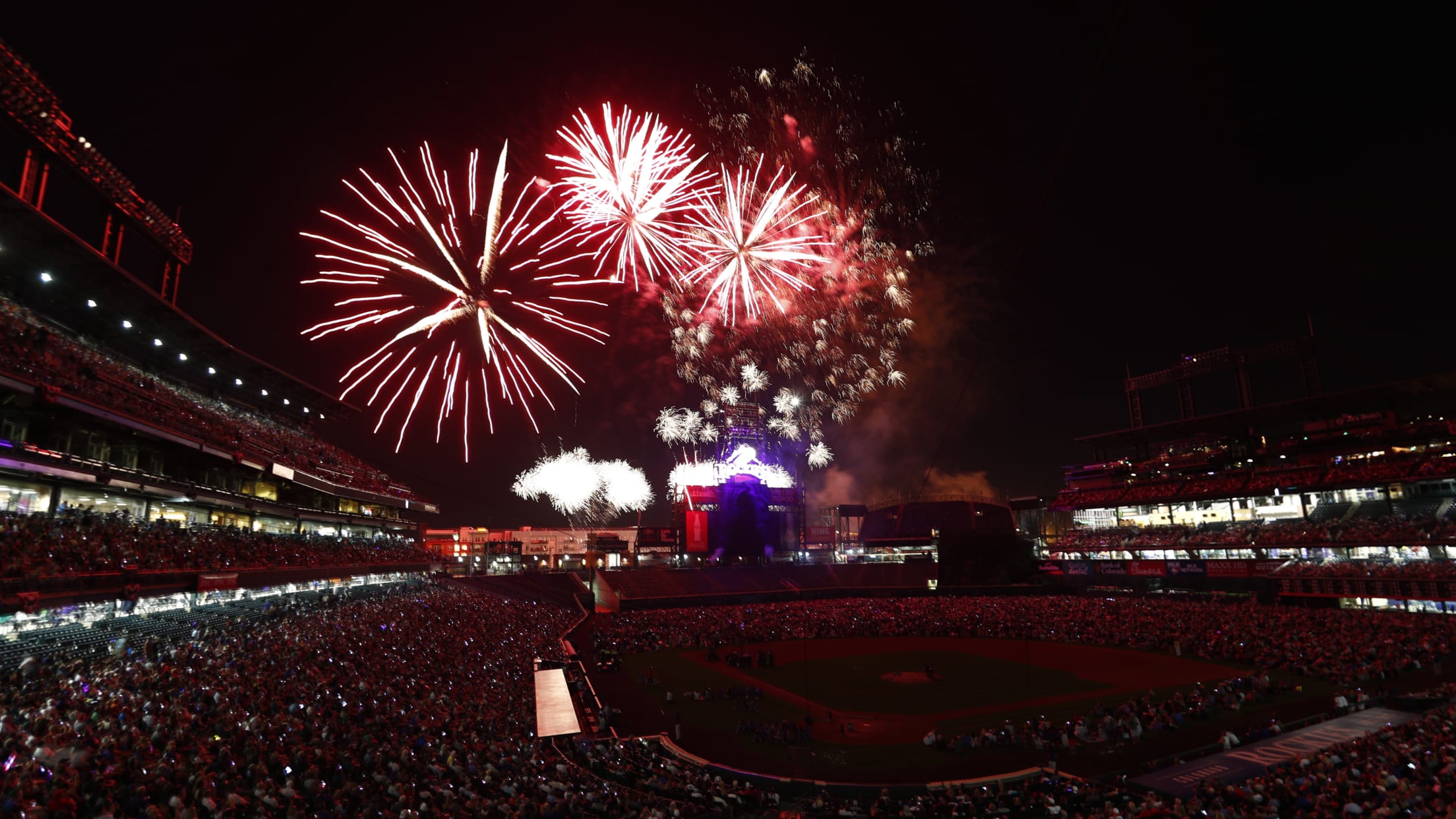 Here's to another 241 years of baseball enriching the country!