See what Bryce Harper and other MLB stars had to say about President Obama's first pitch form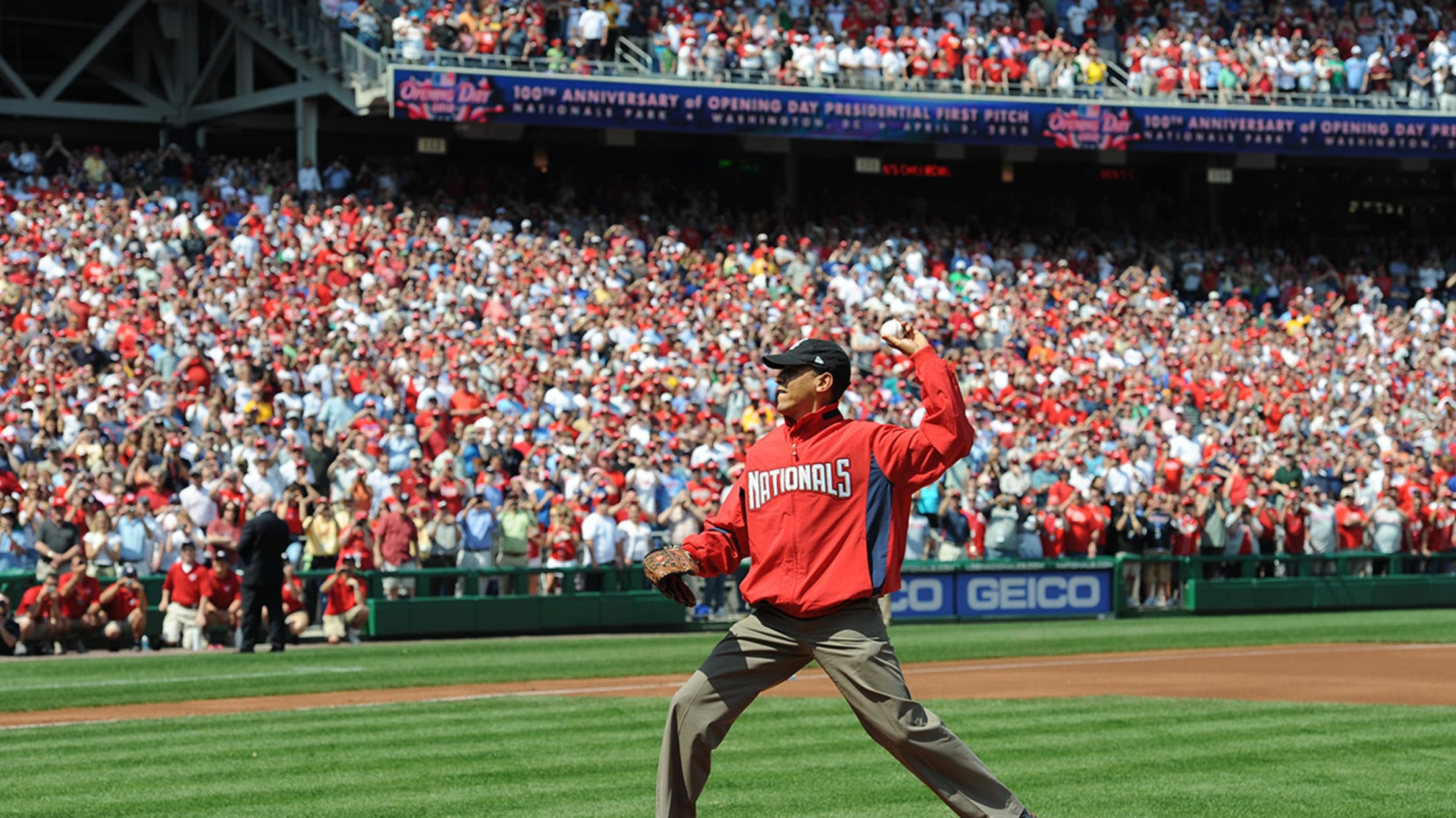 WASHINGTON - APRIL 5: U.S. President Barack Obama throws out the ceremonial first pitch prior to the Opening Day game between the Philadelphia Phillies and the Washington Nationals at Nationals Park on April 5, 2010, in Washington, DC. (Photo by Rich Pilling/MLB Photos via Getty Images) (Rich Pilling/Getty Images)
During his time in the White House, President Obama has made quite a mark on baseball. He's made an unprecedented trip to Cooperstown. He'll be heading to Havana for tomorrow's historic game between the Rays and the Cuban National Team. He's even partook in that most sacred baseball tradition: trolling Hunter Pence .
But what about his contributions on the diamond? Seven years in office, after all, means seven years of first pitches, so The Associated Press decided to turn to a panel of experts -- read: MLB stars -- to get their thoughts on the President's form heading into his final MLB season as Commander in Chief.
Bryce Harper loved the President's demeanor -- "I like the wave. He's got a Rawlings glove, that's good." -- but had some career advice after actually seeing his throwing motion. "I heard he's really good at basketball, so maybe he can just throw it into a hoop."
But Braves executive John Hart saw some promise, if Obama's willing to put in the work: "He's got a nice, loose arm. Not much velocity coming out of that, so I think we need to do some long toss." CC Sabathia, meanwhile, mostly focused on fashion: "Everything looked good, except for that glove was gross."
Don't worry, Mr. President. Opening Day is still a couple of weeks away, so you have plenty of time to practice for any ceremonial first pitches you might toss. And no matter what, you've got 50 Cent beat.
Teams in this article:
Players in this article: