Busted your bracket? Here's the MLB fan's rooting guide to the Final Four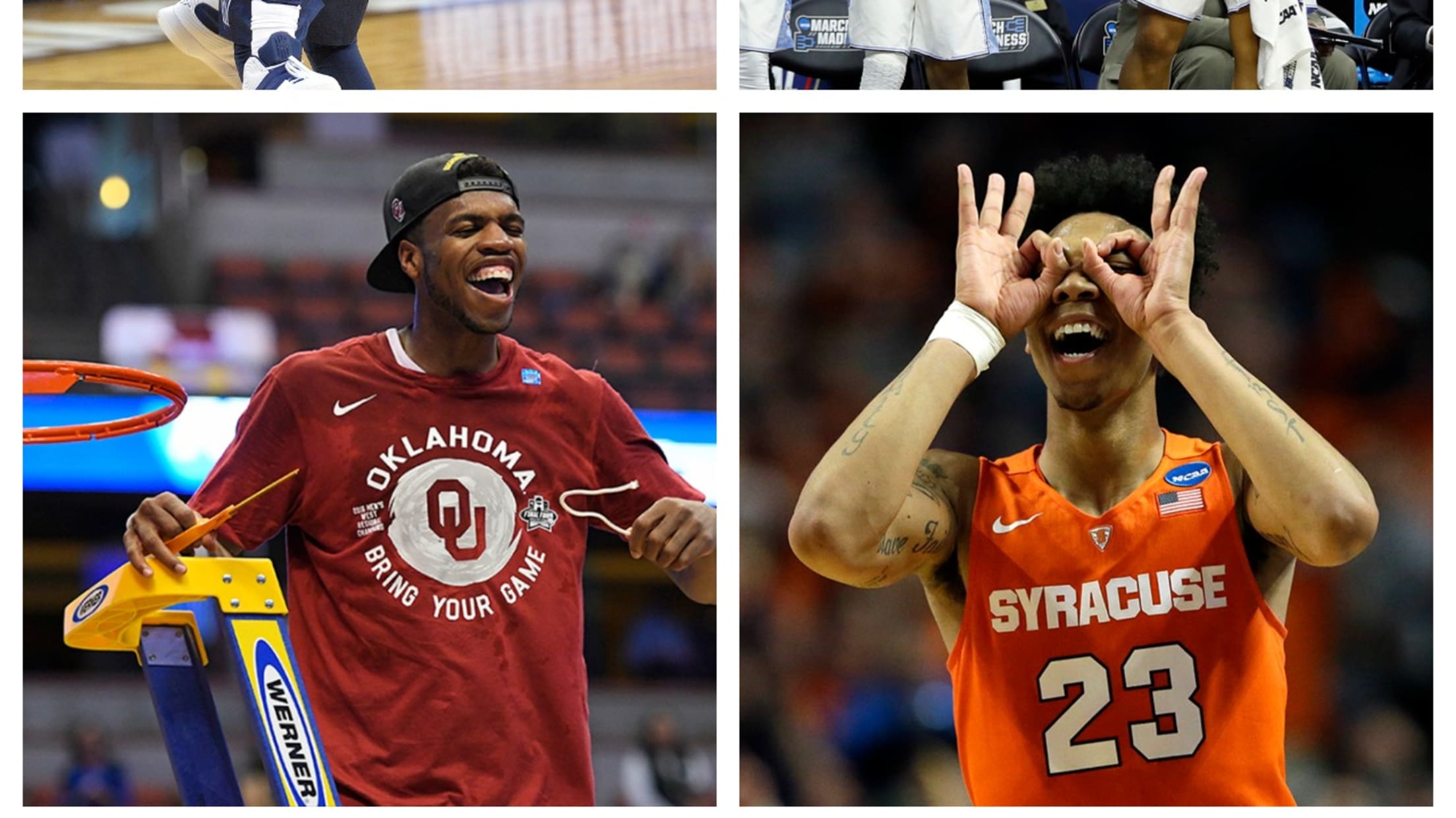 With your favorite player in the best shape of his life and Opening Day just a few days away, we understand if you've been preoccupied with baseball recently. But after two weekends of buzzer-beaters, upsets and just the right amount of Madness, the NCAA Tournament has reached the Final Four. <o:p>
Who should you root for among Villanova, Oklahoma, North Carolina and Syracuse? Perhaps a rundown of each school's baseball history will help you decide.
North Carolina
UNC has one of the most storied baseball programs in the country -- with 10 ACC titles and 10 College World Series appearances -- and they've got the big-league talent to prove it. The 2008 team alone featured Dustin Ackley, Adam Warren and an actual superhero:
Andrew Miller, Kyle Seager and Chris Iannetta also called Chapel Hill home, along with '90s Orioles favorite B.J. Surhoff and '87 AL Rookie of the Year/probable George Washington scholar Walt Weiss. Also among UNC brethren is one of the most compelling figures in baseball lore: Moonlight Graham.
He recorded more than one at-bat for the Tar Heels, though.
Oklahoma
The Sooners are no slouches, either: Oklahoma won the national title in 1951 and 1994, and made the NCAA Tournament 11 times from 2000-2013. Among their MLB alumni? Angels ace Garrett Richards, Russ Ortiz, Jason Bartlett, Mark Redman and top Rockies prospect/absent-minded teammateJon Gray.
And if you're a Royals fan (or a fan of insanely climactic baseball moments), you might remember Sooner Danny Jackson. As a member of the '85 Kansas City squad, he threw a complete game shutout in Game 5 of the ALCS, saving the Royals from elimination. Then, less than two weeks later, he did it again in Game 5 of the World Series, forcing a Game 6:
And you know how that series ended.
Villanova
The Wildcats participate in the Big East, but haven't been to the NCAA Tournament since 1991. Still, they boast Cubs outfielder and savior of no-hitters Matt Szczur, and pitcher-who-raked (and rocked sweet glasses) Frank Kreutzer. Well, OK, the Washington Senators' lefty only had one career homer, but it was a two-run shot and it came during his complete-game, three-hit shutout of the Tigers on July 2, 1965.
Also among the Villanova elite is Mickey Vernon, who won the National League batting title in 1946 and 1953 with the Senators, and also played for the Indians, Red Sox, Braves and Pirates over his 20-year career. He made some pretty cool friends, too: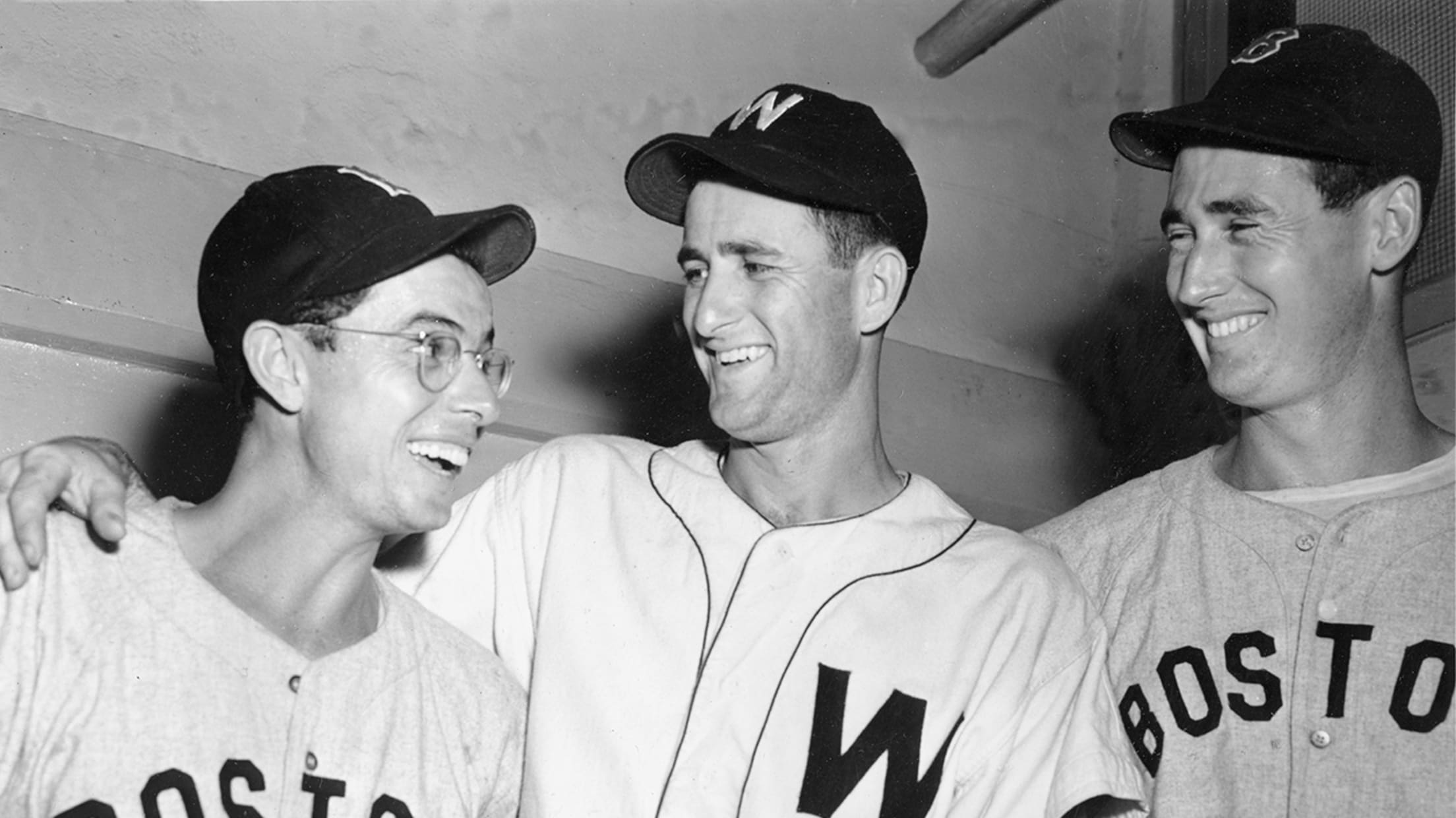 (Yes, that's Ted Williams on the right.)
Syracuse
The Orange only play club baseball for now, but that wasn't always the case. The Orangemen played in the College World Series in 1961. Dave Giusti, who played for the Pirates and led the NL in saves in 1971, was a starting pitcher on that team.
But we can't forget about Syracuse alum and the only NL reliever ever to win MVP (he took home the award in 1950) - Jim Konstanty: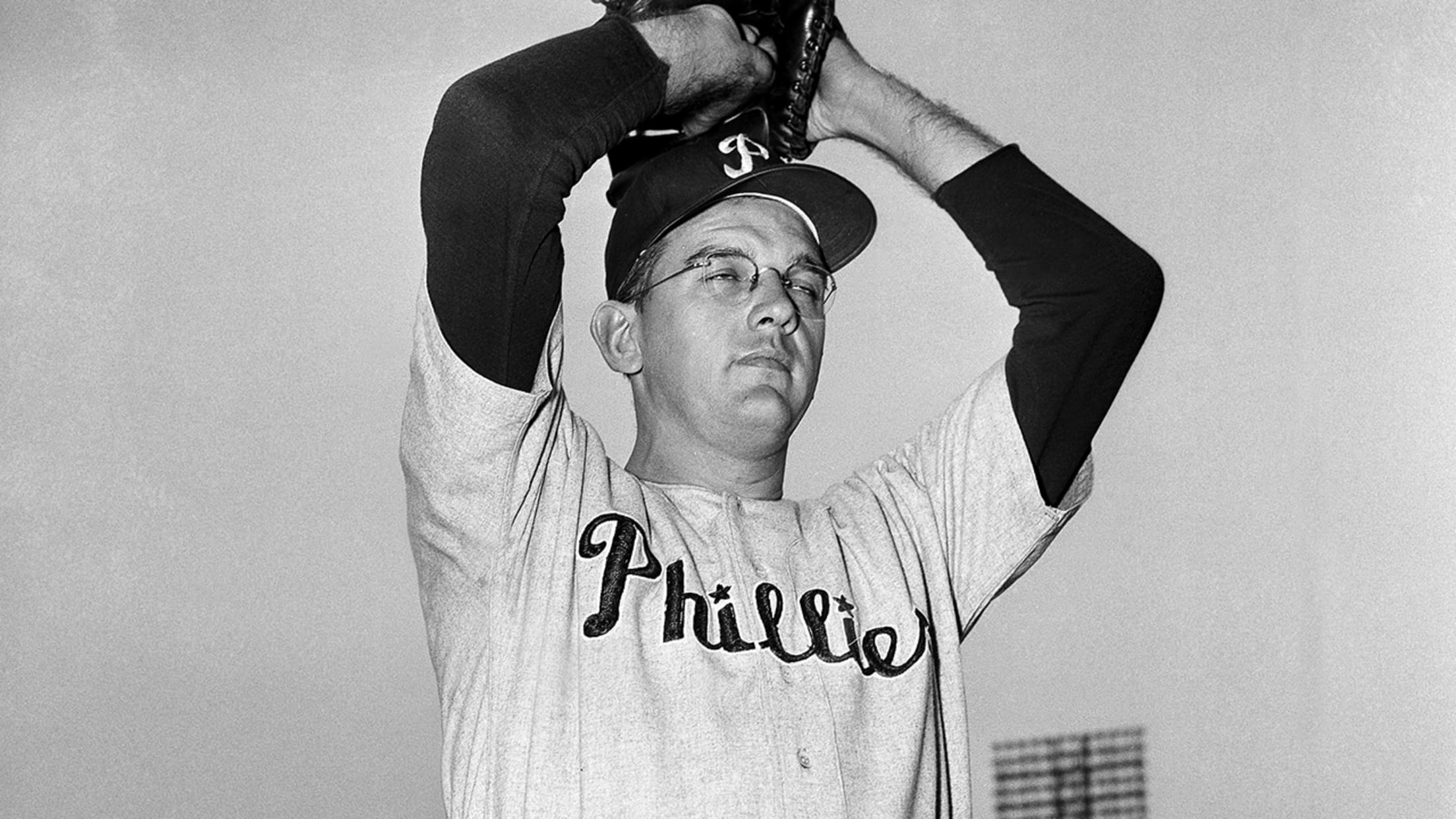 Psst, Kenley Jansen, that means you have a chance.
Baseball is still alive and well in Central New York. Just ask D-backs starter and Cicero-North Syracuse High School grad Patrick Corbin:
#FinalFour 🍊🍊🍊 @Cuse_MBB

— Patrick Corbin (@PatrickCorbin46) March 28, 2016
That's the rundown. But if none of the names above around enough to tilt your rooting interest, take the Final Four quiz below and thank us later. It's science.<o:p>