MLB stars past and present golfed in the Diamond Resorts Invitational with mixed results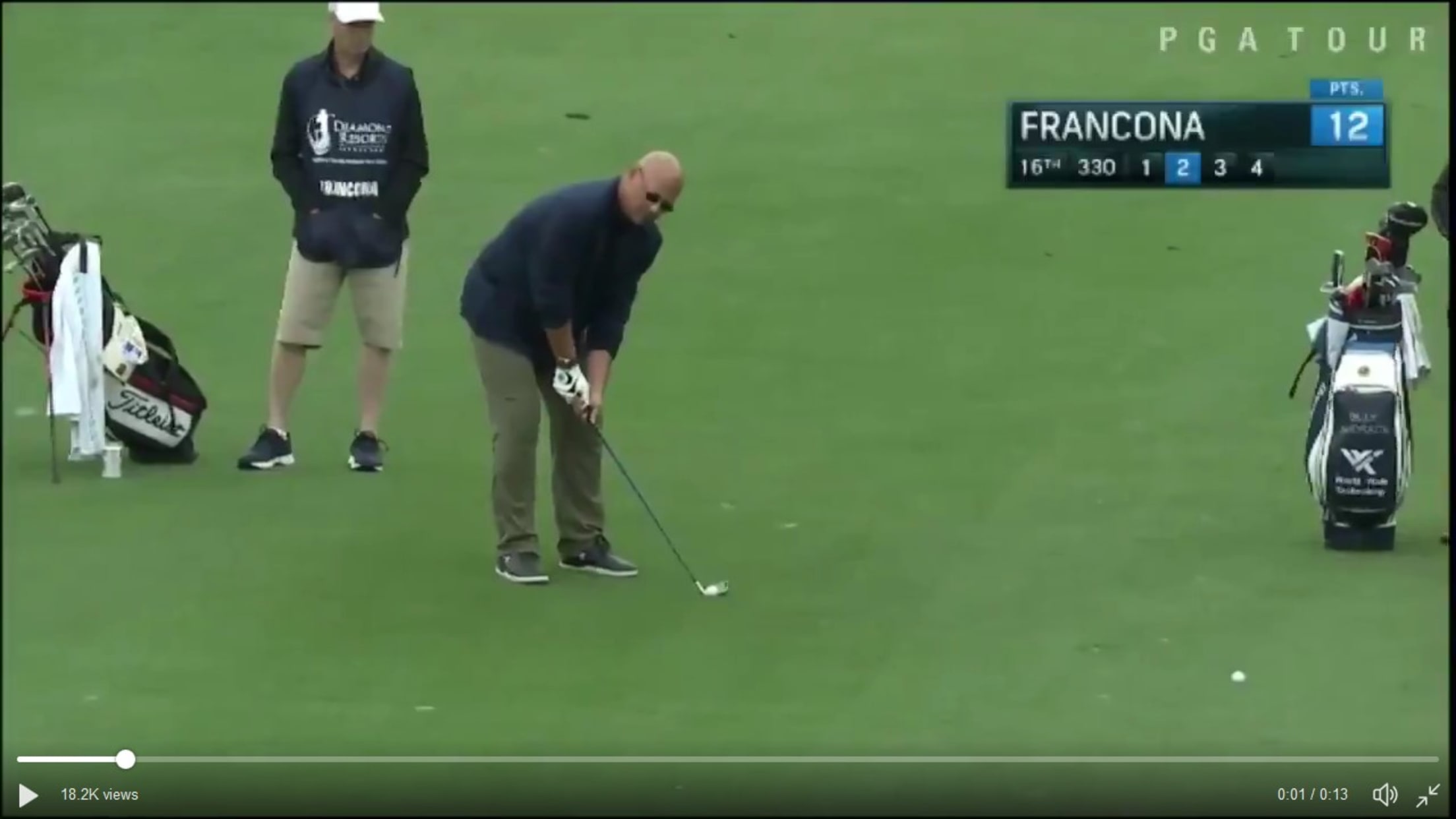 It takes a lot of athleticism to become a professional baseball player, but that doesn't mean success in other sporting endeavors. Case in point: At this weekend's Diamond Resorts Invitational -- a pro-am celebrity golf tournament held at Tranquilo Golf Club in Orlando, Fla. -- current and former players showed that baseball skill sometimes translates to the golf course ... and sometimes it doesn't.
Let's start with the good. Terry Francona looked like his offseason has featured plenty of time hitting the links:
.@Indians manager Terry Francona looking like Phil Mickelson with the wedge at the @diamondresorts Invitational. pic.twitter.com/aBfYt6c3BN

— PGA TOUR Champions (@ChampionsTour) January 13, 2018
Roger Clemens showed off an impressive short game for birdie, but his demeanor made it look routine:
Not a bad putting stroke from @rogerclemens. And it's for birdie.@diamondresorts Invitational pic.twitter.com/V3H2O3ritV

— PGA TOUR Champions (@ChampionsTour) January 12, 2018
While Jon Lester's stroke looked the part -- at least to this untrained eye -- it appeared that the results didn't match up:
Thx for not showing the resultRT @LPGA: Alright @JLester34 if that whole baseball thing doesn't work out.. #DRIGolf pic.twitter.com/ziDUbUDqqa

— Jon Lester (@JLester34) January 13, 2018
Lastly, we turn our attention to former first baseman and current MLB Network analyst Kevin Millar, who seemed to have some trouble with the water hazard:
¯\_(ツ)_/¯

Golf is hard for @KMillar15. pic.twitter.com/lI1uLNKBEt

— PGA TOUR Champions (@ChampionsTour) January 13, 2018
Proceeds from the tournament benefit Florida Hospital for Children, so poor performances can be forgiven for a good cause. Baseball players have had success in the celebrity division in the past, with Mark Mulder winning in 2017 and John Smoltz in 2015.