Here's why Alex Cora shouldn't be afraid to use Mookie Betts at second in the World Series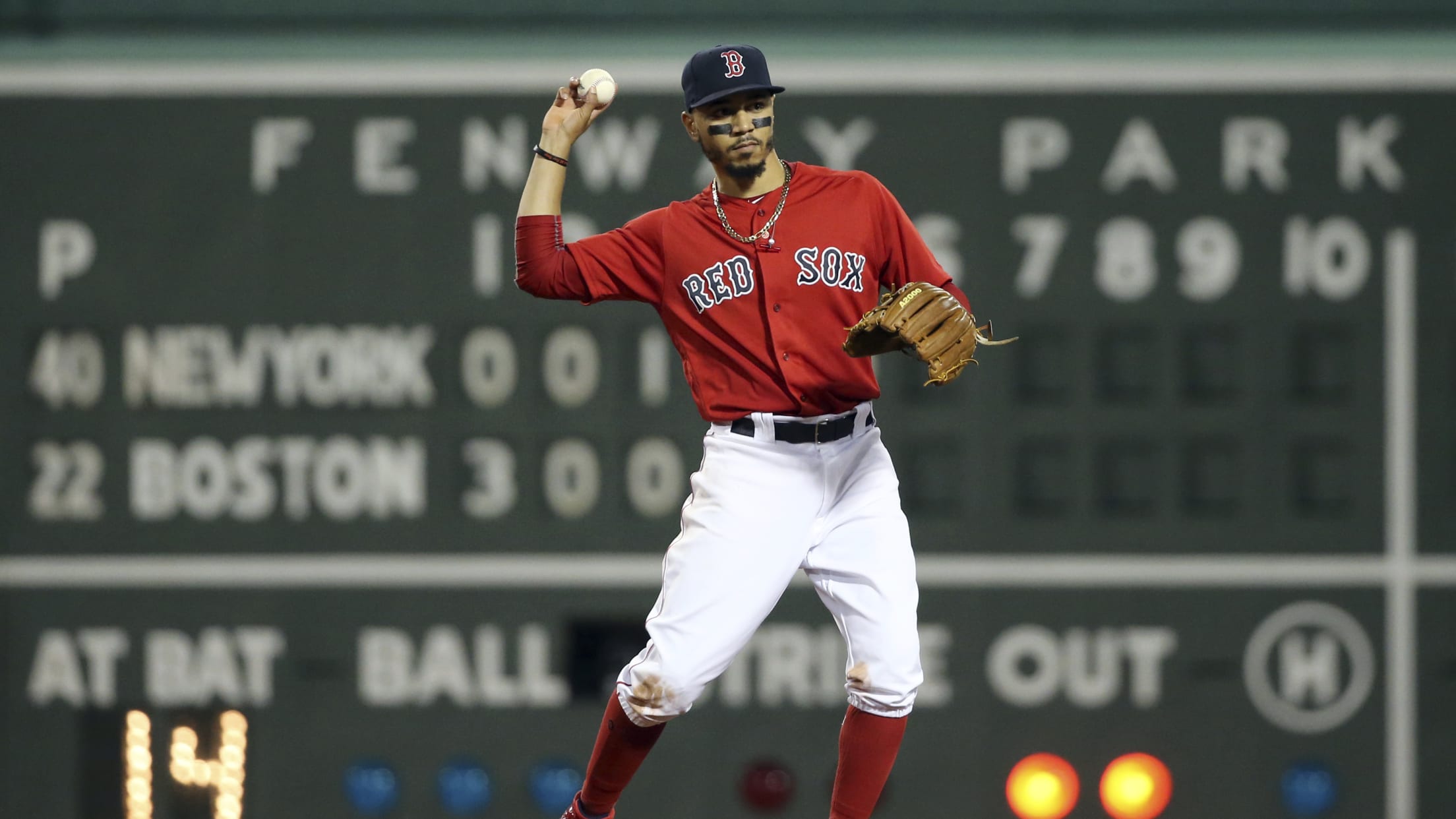 (Elise Amendola)
Red Sox skipper Alex Cora will face a predicament in the 2018 World Series. Boston has home-field advantage, but as many as three games could still be played in a National League park, where there is no designated hitter. So if Cora wants J.D. Martinez to play, that will mean sitting one of Mookie Betts, Jackie Bradley Jr. or Andrew Benintendi ... unless he gets creative.
On Saturday, Cora hinted in a press conference that he might very well use Betts at second base. "He already played second during the regular season, so, there's always a chance, I guess," said Cora. "One thing for sure, J.D. is going to play. That's clear. So we'll see which alignment is better, which lineup is better and we'll make decisions accordingly."
Betts surged through the Minor Leagues as primarily a second baseman and played there over the last two weeks of his rookie season in 2014 when Dustin Pedroia was out with an injury. He's a little rusty, but looking back on his résumé, he showed some serious skills at the keystone.
On May 17, 2014, Betts saved the day for the Triple-A Portland Sea Dogs by turning a line drive from Rob Refsnyder with the bases loaded into a game-ending double play.
The Trenton Thunder clearly hadn't learned the lesson to avoid hitting the ball in Betts' direction. Three weeks prior, he showed off the range that would soon become his trademark in the outfield.
Later that day, Betts turned in another gem on a liner, once again doubling off Refsnyder.
If that doesn't have you convinced, then keep this in mind: As Cora said, Betts has already appeared at second this very season. On Aug. 3, he filled in for Ian Kinsler against the Yankees and shook off the cobwebs with ease.
Looks just fine to us.
Betts called that 2018 cameo a "dream come true." Hopefully, Cora makes that dream even better with a World Series appearance at second.
Do it for Mookie!