Multiple two-out rallies led to a walk-off win for UCLA softball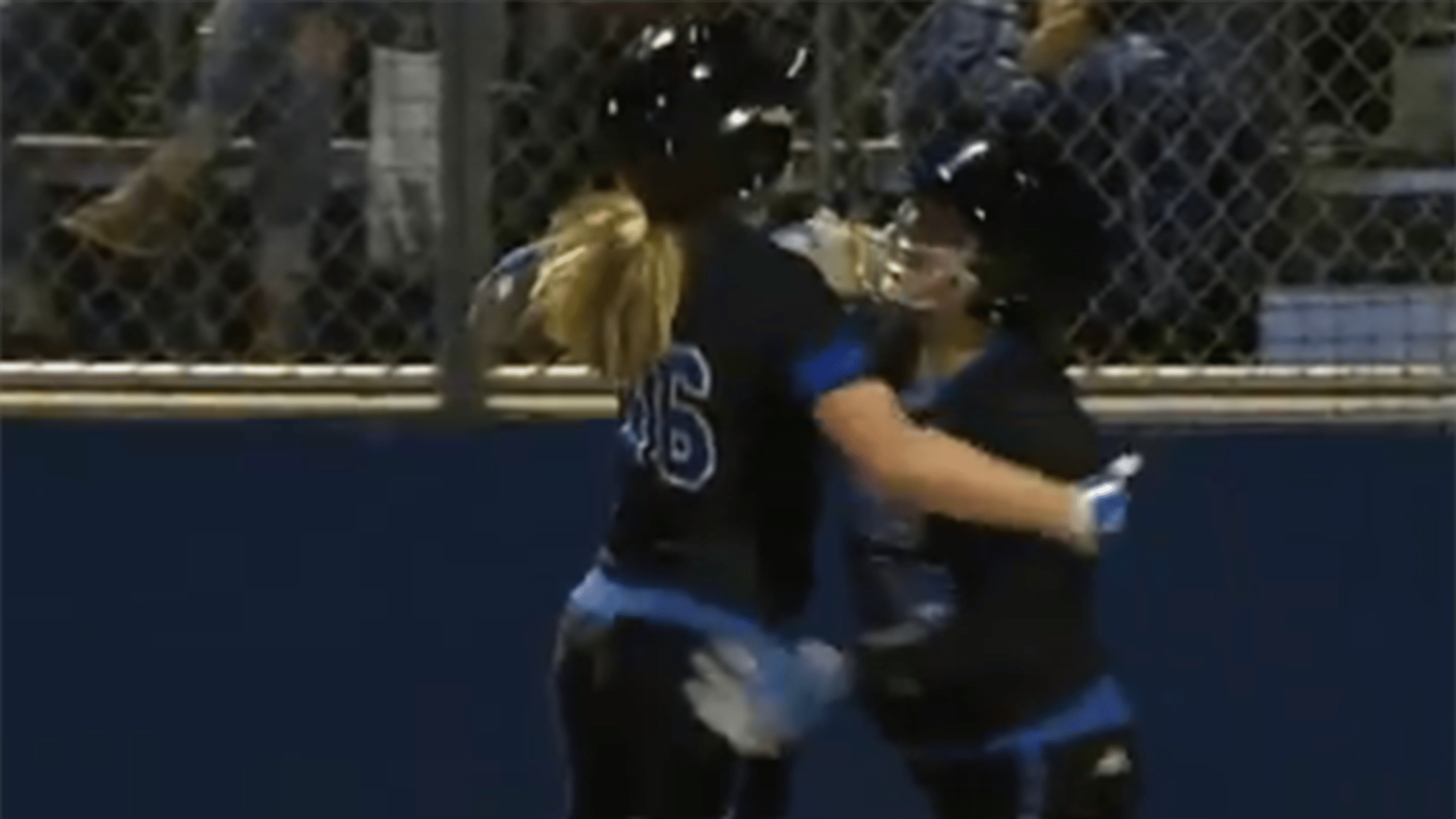 The Thursday night opener of the NCAA women's softball super regional featured a David and Goliath matchup between UCLA and Mississippi. UCLA entered the 2017 tournament with more national championships (11) than Ole Miss had tournament game wins (5).
So, of course, it ended up as a back-and-forth, extra-innings thriller.
After building up a 4-0 lead behind five no-hit innings from starter Rachel Garcia, UCLA found themselves down, 5-4, with two outs in the seventh inning -- the final inning of a regulation softball game. Mississippi then quite literally threw the lead away in allowing UCLA to tie the game on a wild pitch.
TIE GAME! We are headed to extras between UCLA and Ole Miss! pic.twitter.com/VYgLlARPme

— NCAA Softball (@NCAAsoftball) May 26, 2017
Three innings later, in the bottom of the 10th inning, UCLA again found itself trailing, 7-5, with two outs. UCLA's Bubba Nickles smacked a two-run double to right field to send the game to the 11th inning.
A two-out rally by @UCLASoftball in the bottom of the 10th TIES IT UP! pic.twitter.com/Q0pw4Od24Q

— NCAA Softball (@NCAAsoftball) May 26, 2017
With the game tied at seven with two outs in the bottom of the 11th inning, Madeline Jelenicki smoked a single to right field to drive in the winning run.
What does an 11th inning walk-off single look like in the Supers?

OH IT LOOKS LIKE THIS. 🙌🙌🙌#NCAASoftball pic.twitter.com/EJHNosKSKE

— Pac-12 Network (@Pac12Network) May 26, 2017
Despite losing the no-hitter and squandering a four-run lead, UCLA's Rachel Garcia stayed on for the complete game. She threw 232 pitches in the effort. Yes, you read that right.