Get your head on straight and celebrate the best and bobbliest bobbleheads of 2015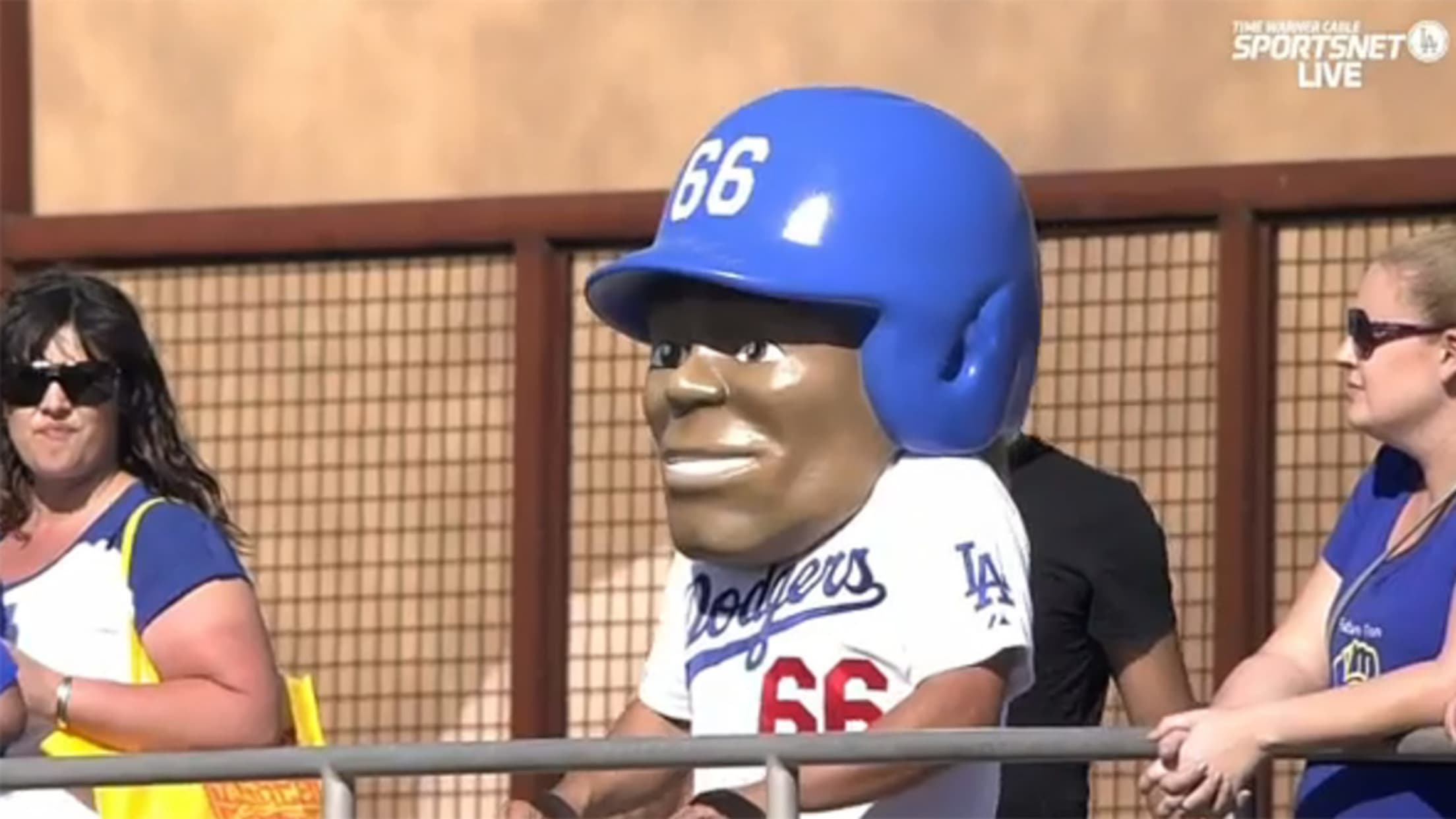 The science of why we love bobbleheads isn't complex: They're figurines with oversized heads that wiggle and wobble to and fro -- and that is simply delightful. Dozens of these splendid mementos are given out at Major League ballparks every year, and once a year, on Jan. 7, we set aside time to celebrate the very best.
So, in honor of this year's National Bobblehead Day, we present the bobbliest, most delightful bobbleheads of 2015 -- and to get your own to remember the 2015 season, check out these bobbleheads from the MLB Shop.
Yasiel Puig's bobblehead inspires a very Yasiel Puig performance
July 30 was Puig bobblehead night at Dodger Stadium, and with a home run and 3 RBIs on the night, he gave a bobblehead-worthy performance.
The ceremonial exchanging of the bobbleheads. pic.twitter.com/lBzXWybPzq

— Los Angeles Dodgers (@Dodgers) July 30, 2015
Yordano Ventura is his bobblehead
You know what's better than a Ventura bobblehead? The human Ventura pretending to be his own bobblehead.
Jordy Mercer is Lloyd Christmas
Apparently, some people think the Pirates shortstop looks quite like comedic actor Jim Carrey -- enough so to make a bobblehead of the two fused together. Honestly, it's pretty convincing.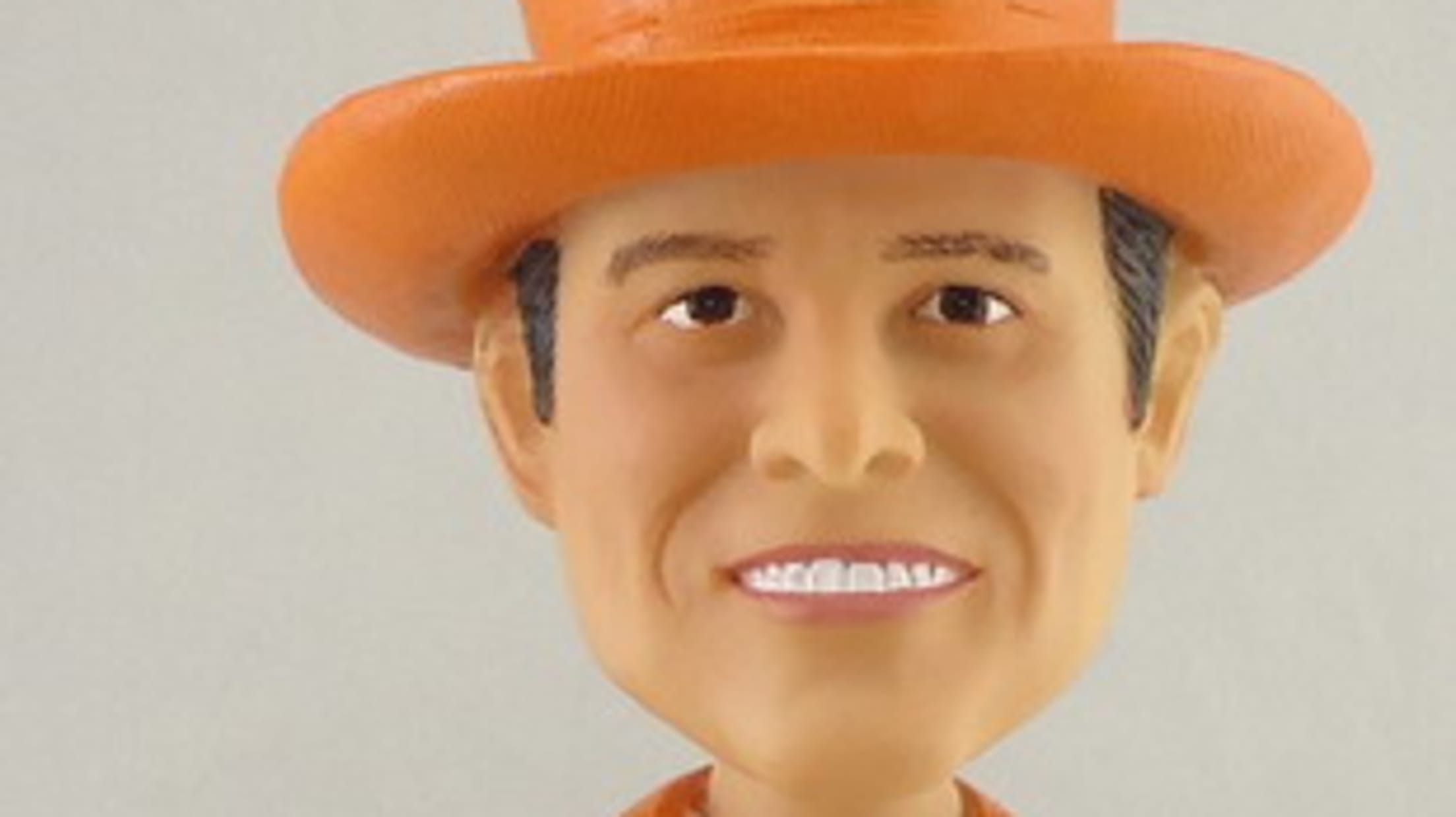 ARNOLD
This might be the most muscles ever depicted in bobblehead form.
We are pumped up about this @Schwarzenegger giveaway! pic.twitter.com/oRa5oUxglR

— Thunder ⚾ (@ThundertheDog) August 5, 2015
Marte Partay!
Can you deny the sheer joyfulness of this Starling Marte bobblehead? We cannot.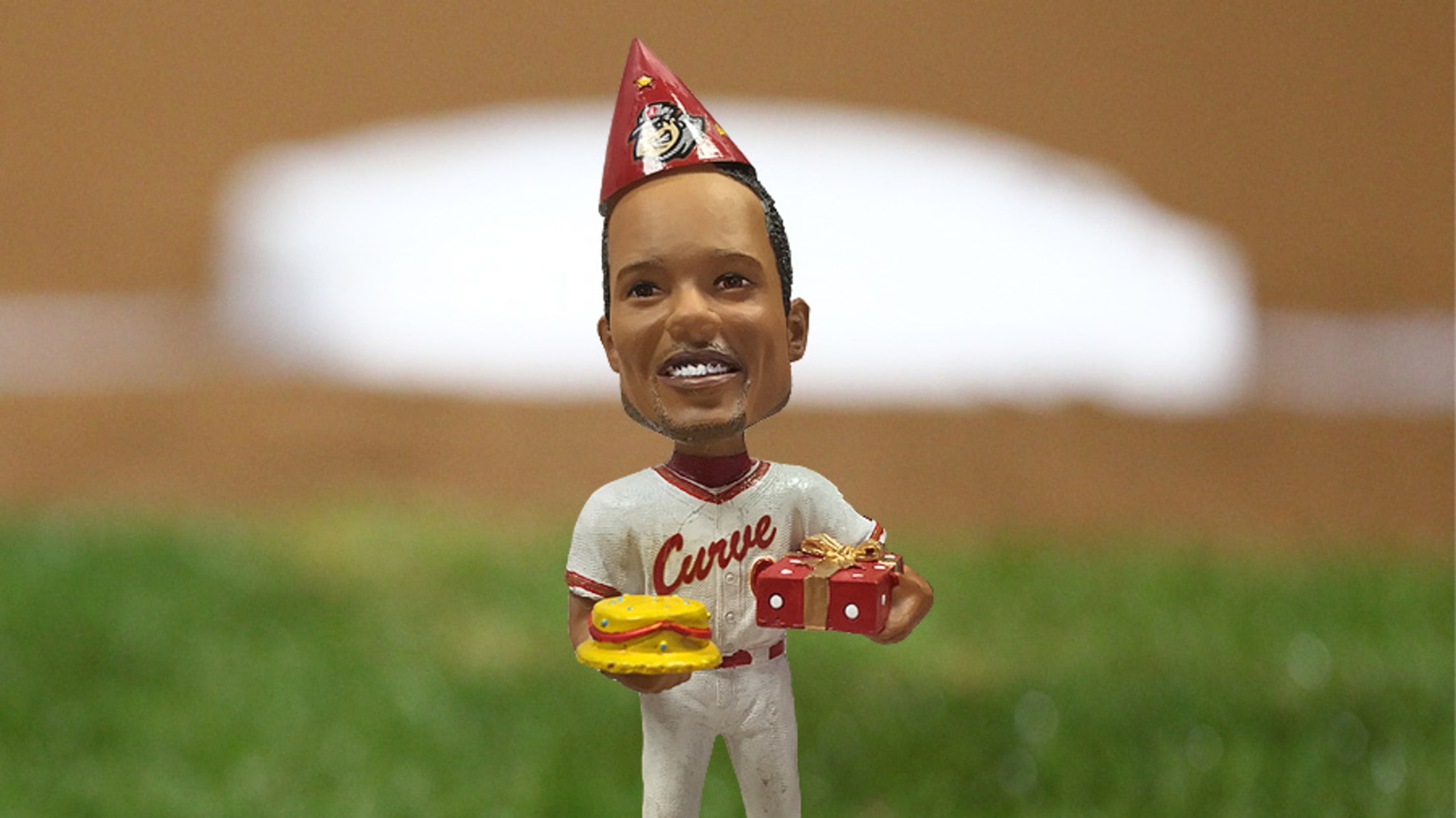 Moose goes over the railing
The bobblehead was created first and foremost to preserve great moments of baseball history. Mike Moustakas' diving, over-the-railing catch in the 2014 ALCS definitely counts.
We hope you flipped for yesterday's #RoyalsTweetPeek giveaway! Get your Commemorative Moose Bobble on 6/20. pic.twitter.com/4NRFTiXwSo

— Kansas City Royals (@Royals) January 25, 2015
Wily Mo Pena bat flips in NPB
Do we feel bad about listing a non-MLB bobblehead in our 2015 bobblehead power rankings? Not when it's Wily Mo Pena bat flipping in the NPB. Not one bit.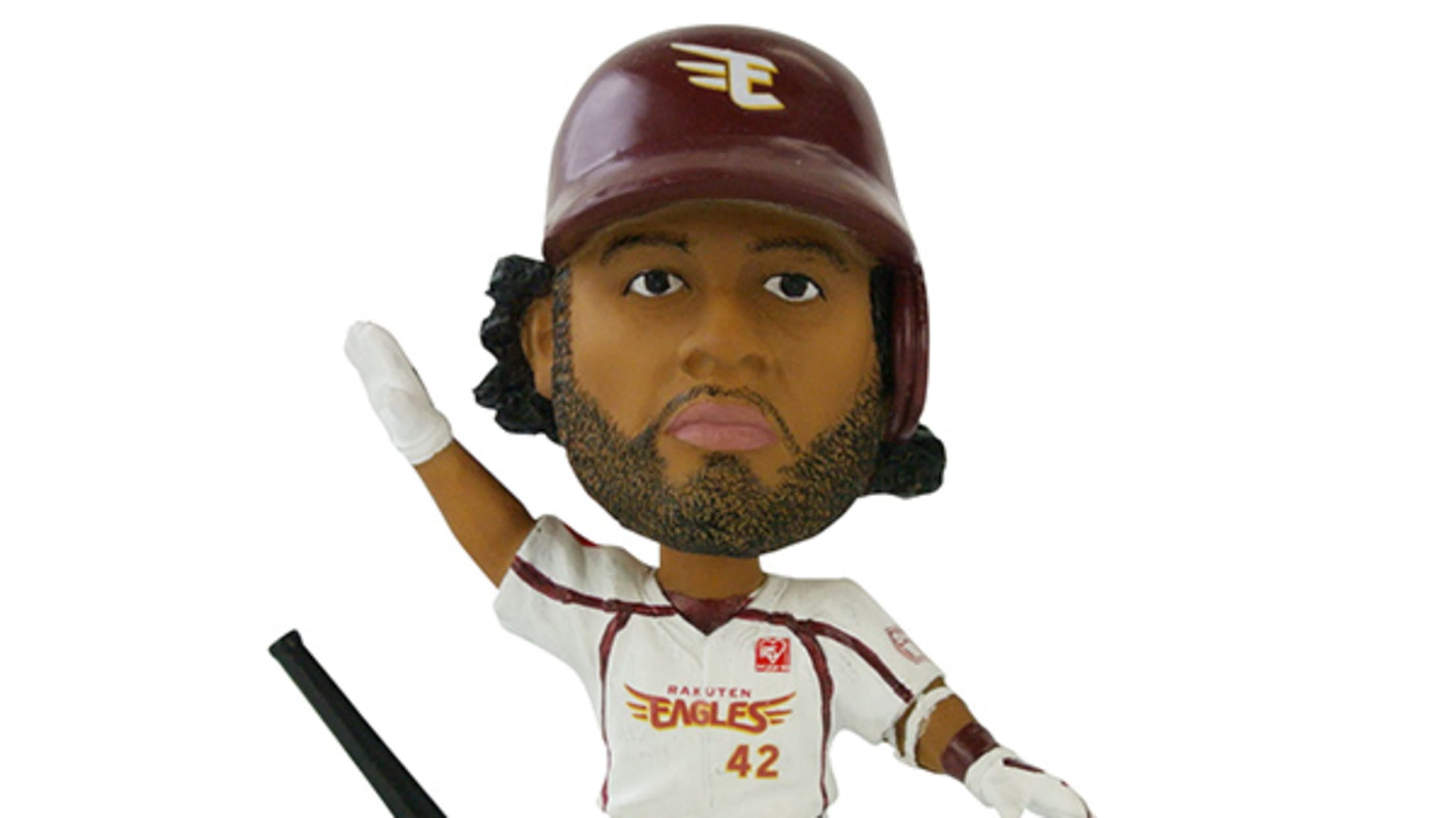 600 Chris Denorfia bobbleheads
One Chris Denorfia bobblehead may not have made this list. 600 of them that showed up on one guy's doorstep? That's strength in numbers.
Giant Madison Bumgarner
A giant bobblehead for the Giants' ace? Nothing more fitting.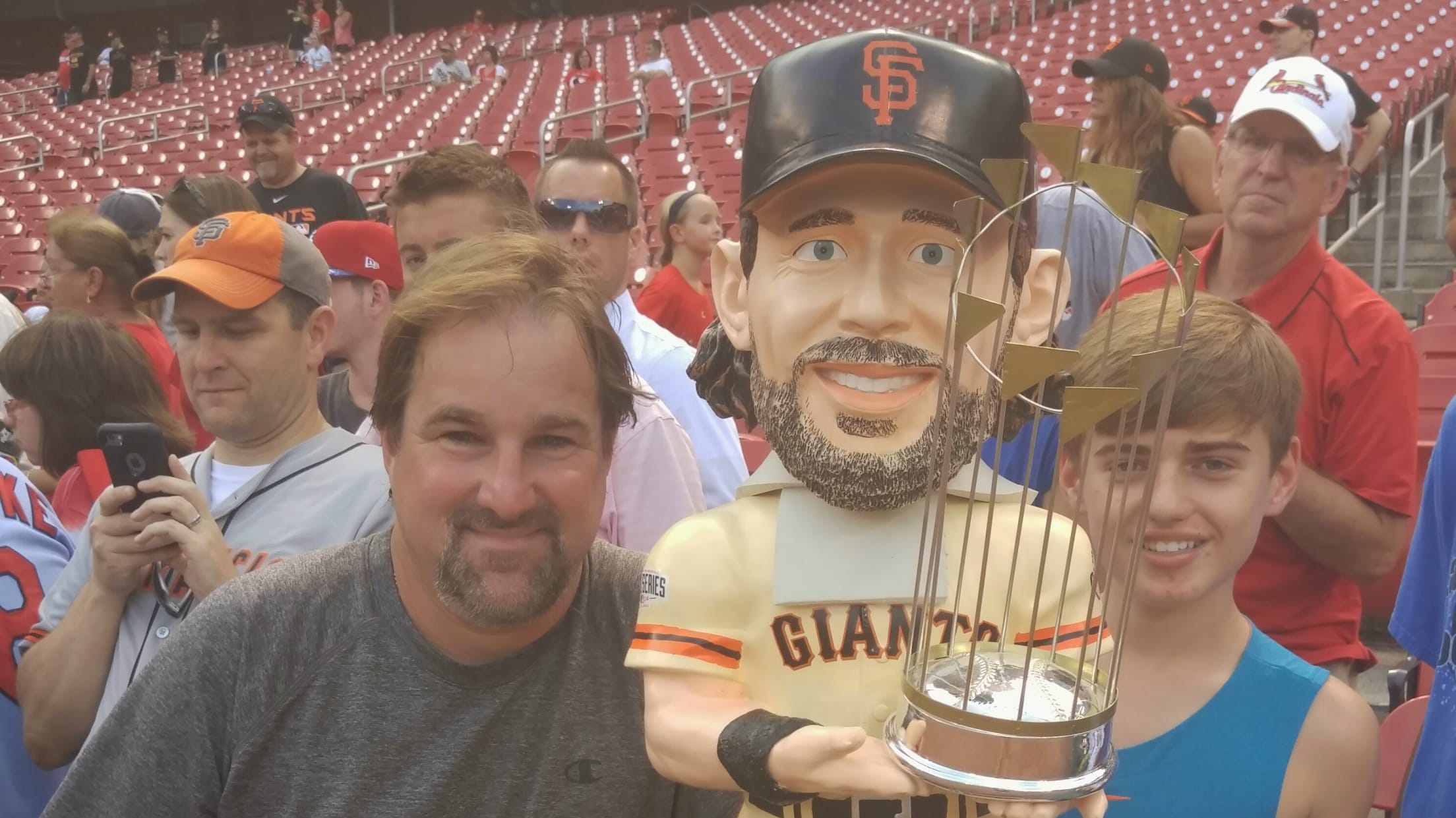 Human bobblehead Puig
We have to give it up to this Dodgers fan at Spring Training. He's a person! He's a bobblehead! He's all our dreams (and nightmares) come true!