This Nats coach going out of his way to make sure a kid in the stands got a baseball is just great
Kids love nothing more than getting a baseball at a ballgame. It's like Christmas and Halloween and the last day of school is all wrapped in horsehide. But when you're not sitting near the field, it can be hard to bring back a souvenir. Nats third-base coach Bob Henley spotted one kid he wanted to make sure got a ball on the concourse level at Friday's Brewers-Nationals game.
So, Henley got a clubhouse attendant and got a ball sent up to Nats super fan Nathan Swain.
Nathan was attending the game with his father, Rod, who said that Nathan became a fan four years ago after their neighbor gave them tickets. Nathan also plays Little League Challenger Baseball, and had met Henley at a coaching clinic. "Bob absolutely fell in love with him," Rod said. So, before Friday's game, the two came out for batting practice and Henley made sure that his signed ball was sent up to Nathan on the concourse.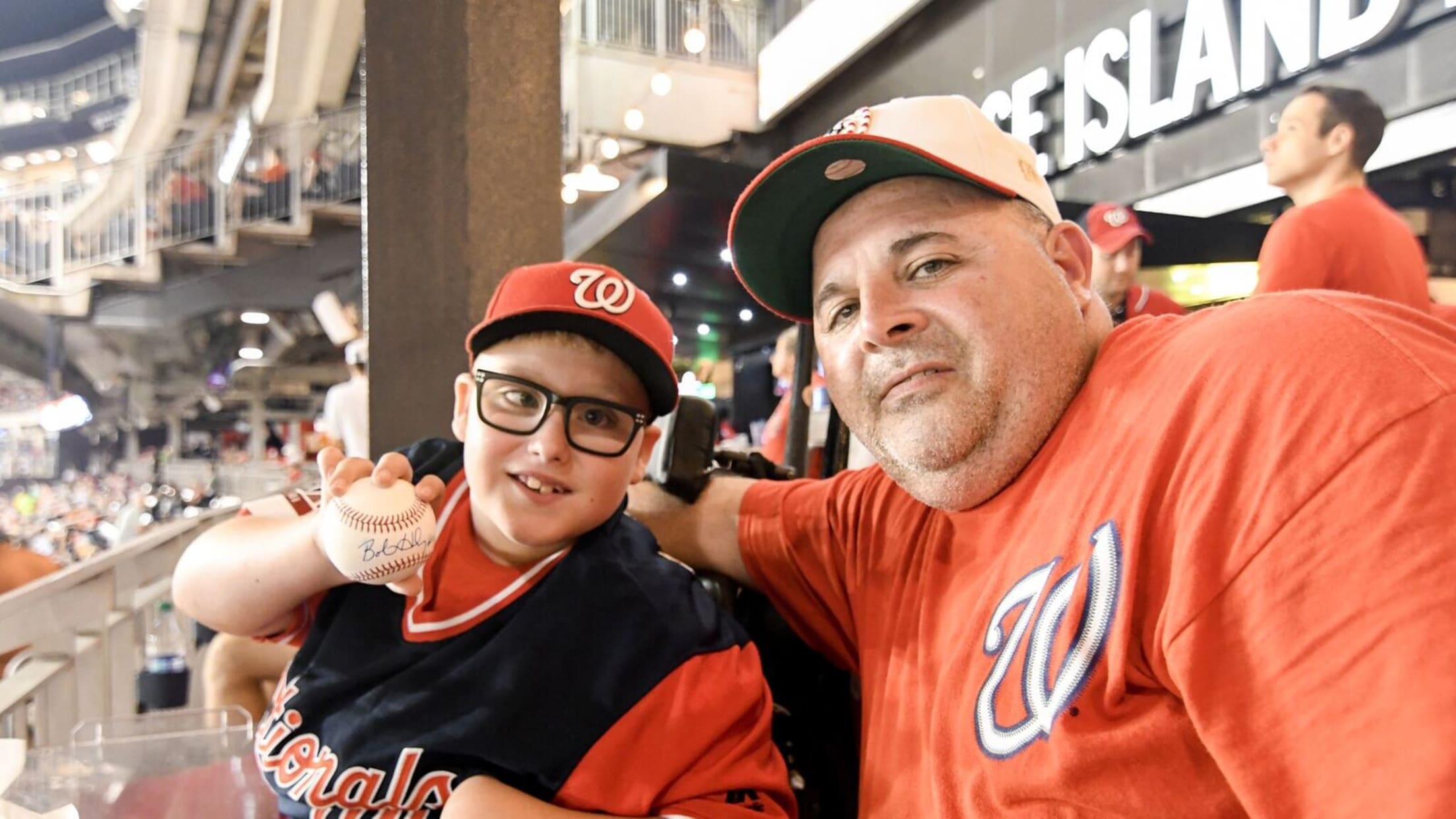 Not just a Nats fanatic (his favorite player was Jayson Werth, but is now Juan Soto), Nathan is an absolute baseball fanatic. "As far as baseball goes, it doesn't matter what level it is," Rod said. "We go to high school games in our town. Of course, the Nats. Any other kind of baseball we can get in -- [Potomac] Nats as well. Pretty much our whole life is baseball and that's about it."