Two Nationals fans brought the perfect signs to cheer on Max Scherzer in NLDS Game 5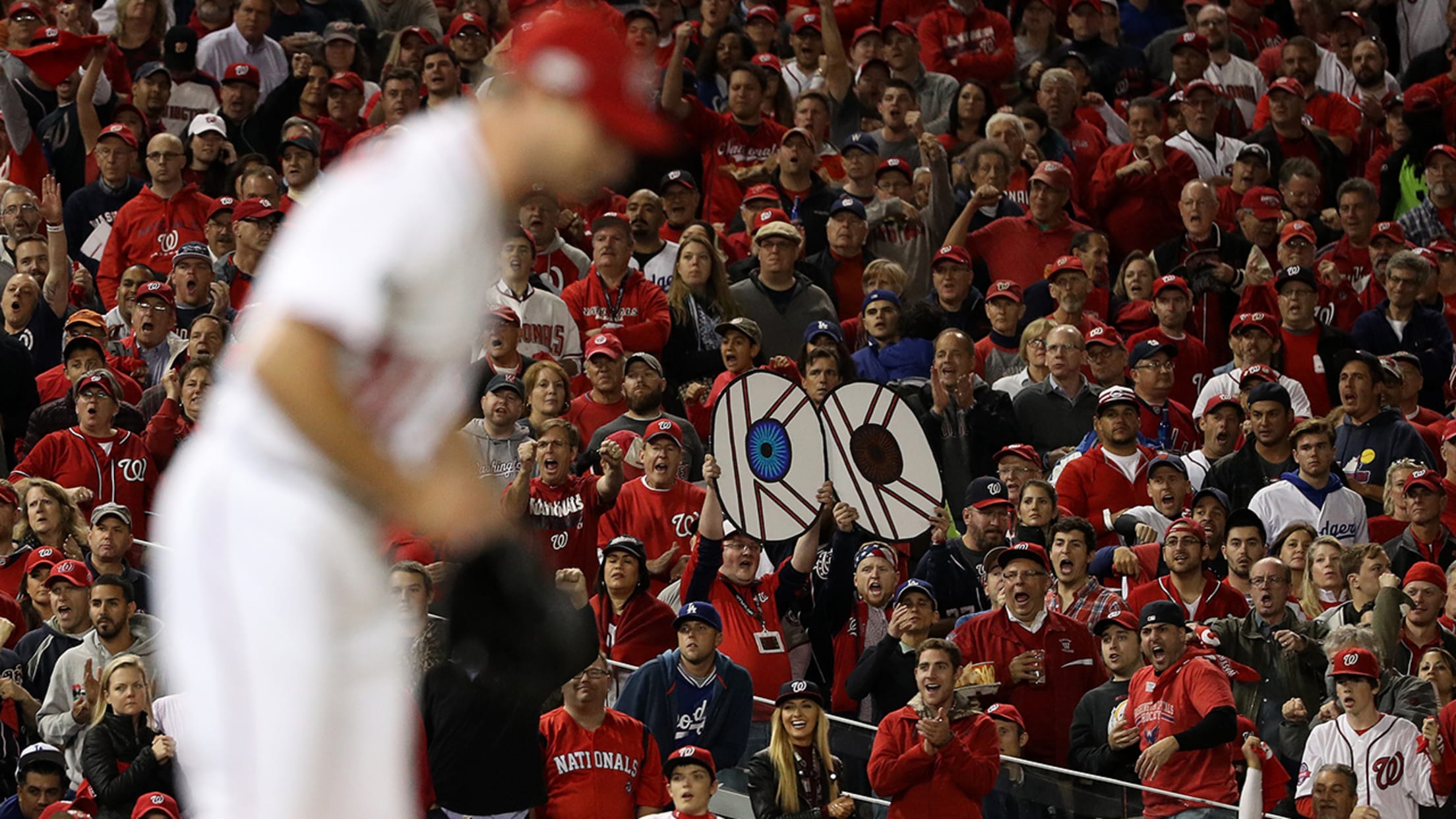 WASHINGTON, DC - OCTOBER 13: Fans hold signs showing the eyes of Max Scherzer #31 of the Washington Nationals during game five of the National League Division Series between the Los Angeles Dodgers and the Washington Nationals at Nationals Park on October 13, 2016 in Washington, DC. (Photo by Patrick Smith/Getty Images) (Patrick Smith/Getty Images)
If Max Scherzer is famous for one thing, it's being a great pitcher. If he's famous for a second thing, it's having heterochromia or two different-colored eyes.
Staring at the clock like ... pic.twitter.com/8mTkrWUDLC

— Washington Nationals (@Nationals) October 13, 2016
That beautifully mismatched pair of eyes took the mound for the Nationals in the win-or-go-home NLDS Game 5 against the Dodgers. Fortunately for Scherzer, he had the extra boost of home-field advantage and the resultant backing of tens of thousands of fans.
Among the Scherzer fans in the crowd were two guys who made "K" signs to hold up whenever Scherzer struck out a batter -- something he did seven times in six innings of work. But these were no ordinary "K" signs and there was no mistaking for which pitcher these signs were intended.
Those are two heterochromatic "K" eyes just for Scherzer. The two fans behind the signs were Nats fans Jordan Hendricks of Kentucky (left) and Greg Jose of Maryland (right). They initially made the signs for Game 1 of the NLDS during which Scherzer went six strong but the Nationals ultimately lost, 4-3. In Thursday night's elimination game, Scherzer was even sharper -- pitching into the seventh and yielding just one run on Joc Pederson's solo shot.
Unfortunately, the great outing wasn't enough for the Nationals who were defeated, 4-3. The Dodgers are now headed to face the Cubs in the NLCS which you can watch on FOX starting with Game 1 on Saturday at 8 p.m. ET.
Teams in this article:
Players in this article: