Nelson Cruz took in that wild Timberwolves-Warriors game and met Karl Anthony Towns afterward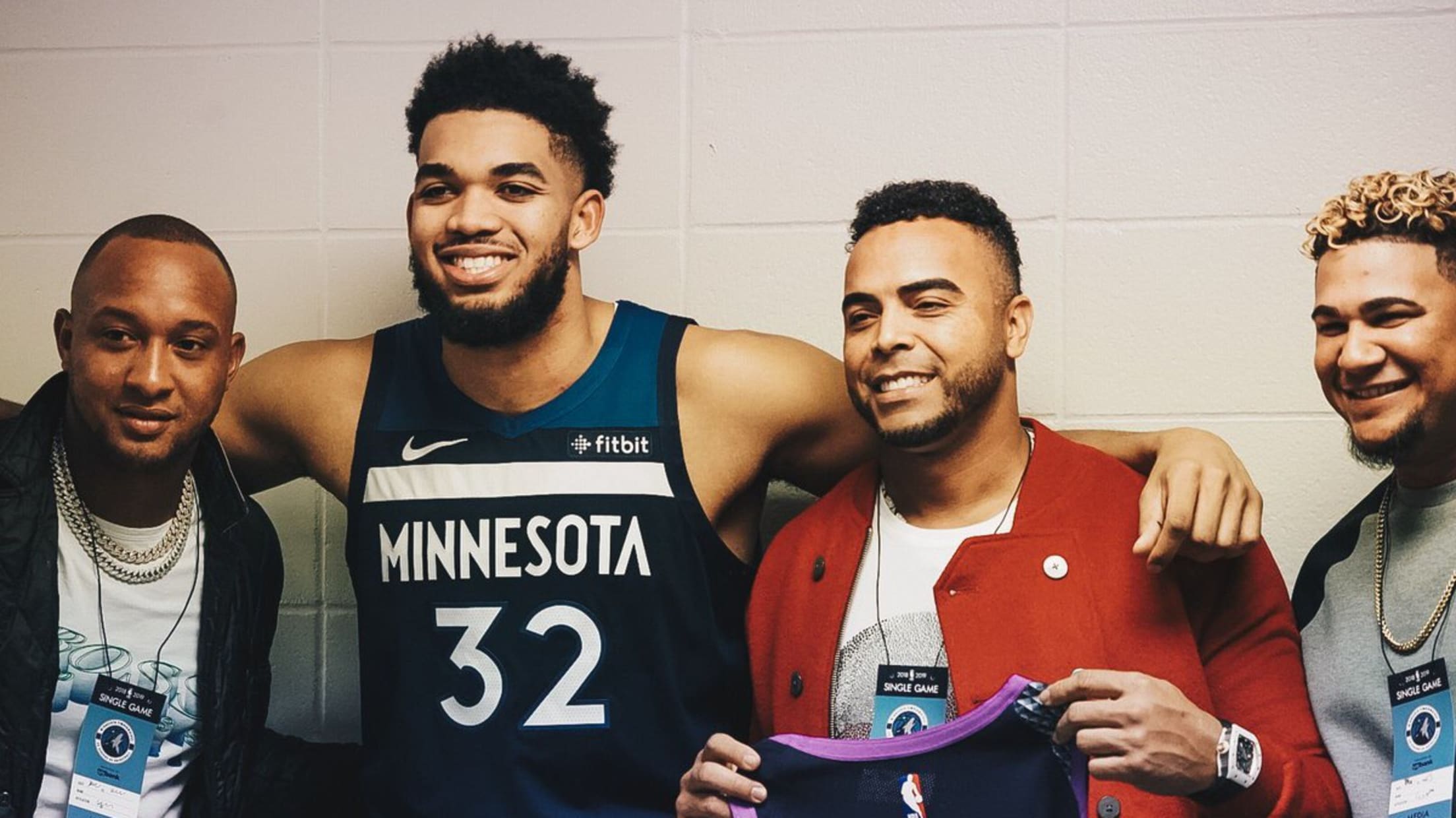 The scheduling of the first few days of the 2019 season afforded some teams an off day on Friday as a safeguard against any challenging weather conditions in cities across the country. After their Opening Day win on Thursday, the Twins didn't have a game Friday, which is obviously something that won't happen often the rest of the year.
Taking full advantage of the quick break, Nelson Cruz took in a rather exciting NBA game at the Target Center on Friday night, in which the T-Wolves persevered, 131-130, over Stephen Curry and the Golden State Warriors in a controversial overtime contest. After the game, Cruz -- who stands at 6-foot-2, 230 pounds -- met up with Timberwolves star Karl Anthony Towns, who made Cruz look small:
It's not easy to make Cruz look small, but that's what happens when you're a seven-foot NBA star.
To make Cruz's excellent night on the hardwood totally complete, he went home with a new jersey, as well.
LET'S GO TWINS pic.twitter.com/wy55fiMsom

— Timberwolves (@Timberwolves) March 30, 2019
Not a bad night off.
Adrian Garro joined MLB.com in 2016. Throughout his travels, both Bartolo Colon and Vin Scully have placed their hands on his shoulders. Not at the same time, though. That'd be amazing.
Teams in this article:
Players in this article:
Topics in this article: