The new A's stadium rendering looks like something out of a Steven Spielberg movie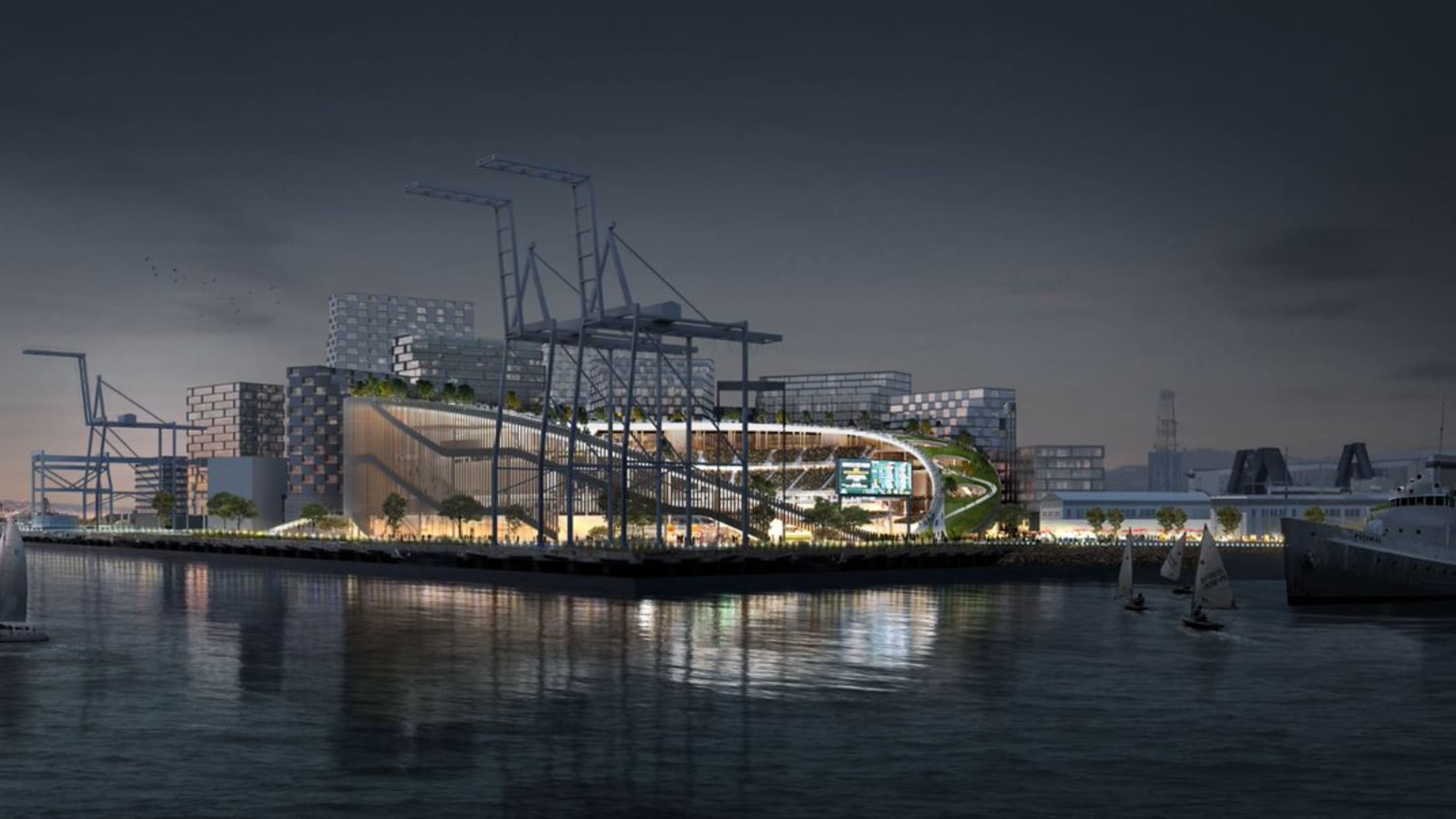 On Monday, the Oakland A's got permission to take another step in their years-long, please-just-let-the-A's-have-a-new-stadium process. It looks like it'll be in the city's inner harbor -- 10 minutes from their current home at the Coliseum. It also looks like, based on the renderings, that the A's won't just be trying to win the World Series, but they have plans for total world domination.
The new A's ballpark looks like it will host some fun baseball games and also prepare for the Battle of Naboo. pic.twitter.com/z2zUVNbtMT

— Grant Brisbee (@GrantBrisbee) May 16, 2019
It feels like teams should sail up to this thing ready to do battle. Rickey Henderson will be at the lookout on that giant, War of the Worlds-looking structure, signaling the A's to blast out fireballs from the lava moats bubbling underneath. Billy Beane directs flying saucers out from his executive suite to face off with the ships in head-to-head combat. Great white sharks with chainsaws for fins circle the front dock.
Waiting.
Hoping.
I don't know what else really has to happen for stadiums to get approved, but this looks great to me. Let's do it.
Teams in this article:
Topics in this article: