No one was more hyped up than the players during the 2018 NL Wild Card Game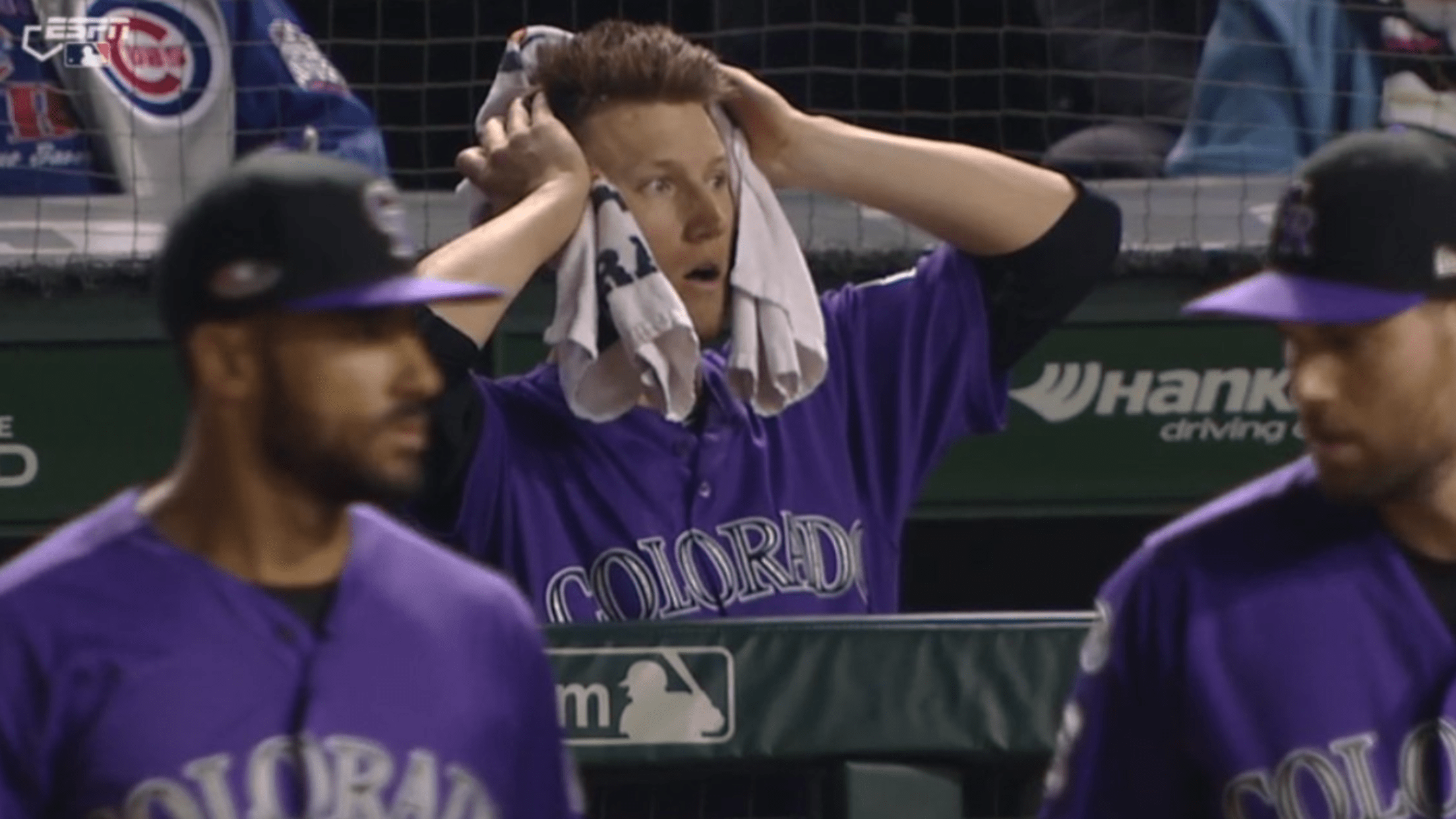 If you haven't gotten the memo yet, the 2018 postseason belongs to unfiltered, heart-pounding displays of baseball joy.
With that in mind, Tuesday night's completely bananas marathon NL Wild Card Game between the Cubs and Rockies was a perfect way to start October.
With so much tension baked into every second of a winner-take-all Wild Card Game, this matchup provided us with some absolutely phenomenal reactions from players on both sides. Let's take a look at the best ones.
You've seen guys lose their minds after amazing catches or clutch hits, but how about Cubs catcher Willson Contreras firing his team up after his huge two-out walk in the 7th inning?
Welcome to 2018, where even the walks are lit. The Moneyball A's would be so proud.
Contreras' walk was followed by a very unusual catcher's interference call as Cubs pinch hitter Tommy La Stella made contact with Drew Butera's glove. This was the moment the game went from a tense postseason showdown to a Twilight Zone situation. No one could believe what was happening, including Rox starter Kyle Freeland who was watching the madness from the dugout after his incredible pitching performance.
But when Rockies reliever Adam Ottavino K'ed up Jason Heyward to end the inning, the normally stoic Rockies ace was hyped.
The Cubs weren't done though, as Javy Baez's clutch two-out single in the 8th knotted the score up at one. While Baez's celebration on second base was predictably good ...
It was Contreras, who lost his mind the most.
Imagine how high he would have jumped without the catchers gear! The tension at this point was enough to make your heart beat out of your chest, which is exactly what happened to Daniel Murphy.
Cubs reliever Pedro Strop wasn't expected to be available for this game due to injury, but there he was in the 9th inning. He shut the Rockies down before sending Wrigley into a frenzy with a fist pump powerful enough to make Captain Falcon blush.
Unfortunately for Strop, the Rockies would eventually take the lead on a Tony Wolters RBI single in the 13th. Wolters was understandably stoked on first base and looked like he was about to go full Goku on the field.
via GIPHY
The Rox held on in the bottom of the half to knock out the Cubs on their home field and were pretty psyched about it. Colorado's clubhouse celebration featured an impressively coordinated champagne spraying display.
POP 'EM! 🍾#Rocktober pic.twitter.com/j7eHEX5tzB

— Colorado Rockies (@Rockies) October 3, 2018
All this yelling, screaming and chest bumping tiring you out? Well, buckle up because this was only day one as the madness continues tonight with the AL Wild Card Game on TBS at 8 PM ET.
Teams in this article:
Players in this article: