What the baseball world looked like when Nolan Gorman, MLB's first 2000s prospect, was born
With the 19th pick in the 2018 MLB Draft, the Cardinals selected Nolan Gorman, a third baseman out of Sandra Day O'Connor High School in Phoenix. The Home Run Derby champion at last year's Under Armour All-America Game, he's a left-handed bat with prodigious power.
More important than his scouting report, however, is this:
Great little nugget here: Cardinals first-round pick Nolan Gorman was born on May 10, 2000.

He's the first child of the 2000s to ever be drafted. #STLCards

— Joe Trezza (@JoeTrezz) June 5, 2018
It's a brave new world in the big leagues. But to truly wrap our minds around the idea that there's now an MLB Draft pick who wasn't alive to see the '90s, we need to put it in context -- by going back in time.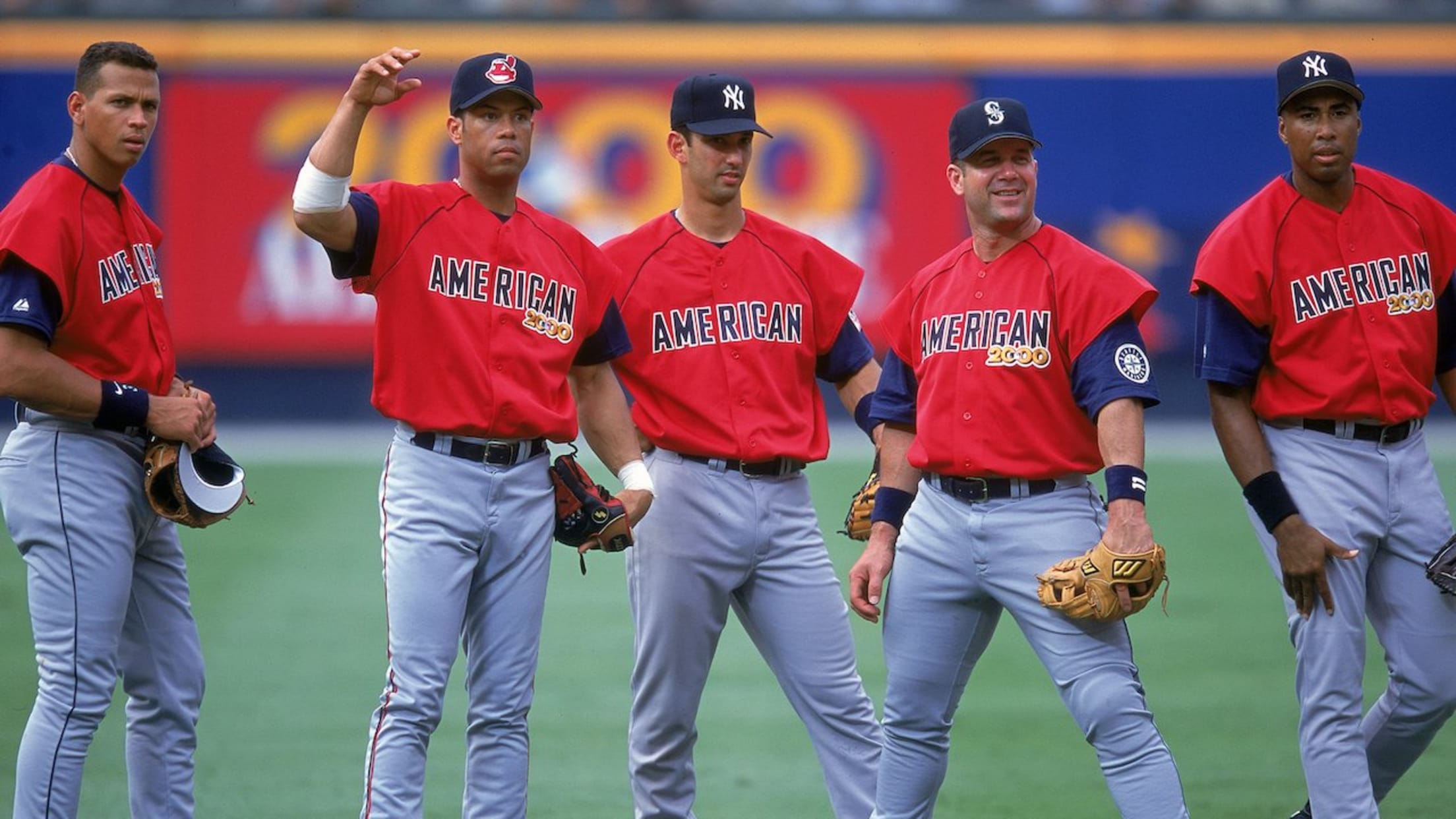 What were the Major Leagues like on the day Gorman was born? For starters, only two currently active players had made it to the big leagues: Bartolo Colon and Adrián Beltré, who finished 0-for-4 in the Dodgers' 2-1 loss to the D-backs. (In Beltre's defense, he was up against Randy Johnson, who was well on his way to his second consecutive NL Cy Young Award.) Relievers John Wetteland and Everyday Eddie Guardado picked up wins for Texas and Minnesota, respectively, while Giants closer and goatee visionary Robb Nen nailed down his sixth save of the season en route to a fourth-place finish in NL Cy Young Award voting.
Ken Griffey Jr., in his first season with his hometown Reds after being traded from Seattle in February, went 1-for-2 with two walks as part of a Cincy lineup that featured both Dante Bichette and Benito Santiago. The Mets fell to the Pirates, 13-9, after a blown save by reliever Pat Mahomes -- whose son, Pat Jr., is now the starting quarterback for the Kansas City Chiefs. (That game even gave us a little bit of history: Rickey Henderson, batting lead off for New York, became just the 21st player to amass 10,000 at-bats.)
But the game of the day had to be the matchup between the Brewers and Cubs at Wrigley. Milwaukee took an 8-3 lead into the bottom of the ninth, then recorded the first two outs with ease ... only for Chicago to put together a game-tying rally on two errors and just one base hit. The Cubs went on to win the game in 11, in a rally that featured Ricky Gutierrez, Glenallen Hill and Wilie Green because the year 2000 was a wild time.
And if you thought that was a somewhat flimsy excuse to shoehorn Glenallen Hill into this discussion, well, you're right: But in our defense, the very next day, May 11, was the day that Hill hit a ball onto a rooftop across the street from Wrigley Field.
Of course, the summer of 2000 was a special one for Gorman's new team, too. Not only did St. Louis win 95 games and reach the NLCS behind Mark McGwire, Jim Edmonds and a bright young rookie pitcher named Rick Ankiel, but the Cards also had some luck in that year's Draft. In the fourth round, pick 113 overall, the team selected a young catcher named Yadier Molina.