Torii Hunter Jr. totally made his dad jealous with this fence-flipping catch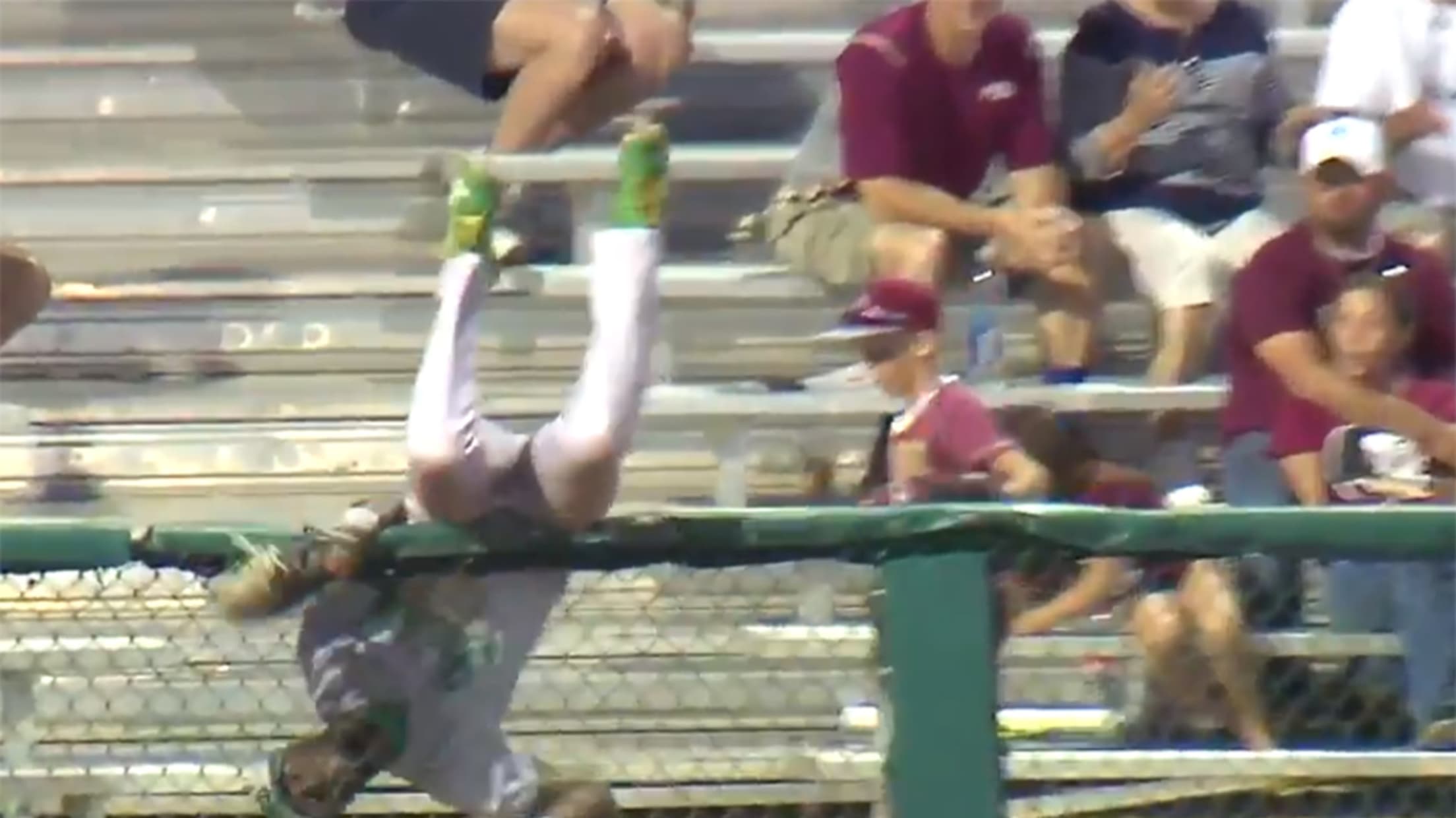 Torii Hunter Jr. is a two-sport athlete at Notre Dame. He's a wide receiver who borrows David Ortiz's locker when Fenway Park hosts football games, and he's an outfielder who makes it clear that he inherited his father's to-the-wall mentality -- literally:
LAST week, WR Torii Hunter Jr made #SCtop10 w/ a wild football catch.

THIS week he made it again...in the outfield.https://t.co/2CBK5oDnh3

— Notre Dame Football (@NDFootball) April 24, 2016
In Notre Dame's game against Florida State University on Saturday, Hunter Jr. raced into foul territory in right field, made the catch, flipped over the railing -- seriously, he got vertical -- and then immediately popped back onto the field as if he didn't just make a highlight reel catch.
Again, Hunter made this catch like it was NBD:
👀

Another view of the @THunterJr catch!

Even smoother from the side angle.

Video Cred: @FSUBaseball

🍀⚾️ pic.twitter.com/JWK0foWe7V

— Notre Dame Baseball (@NDBaseball) April 24, 2016
How long before the eldest Hunter tries impersonating his son on the diamond?