Nyjer Morgan returned to Milwaukee to throw out the first pitch before NLDS Game 1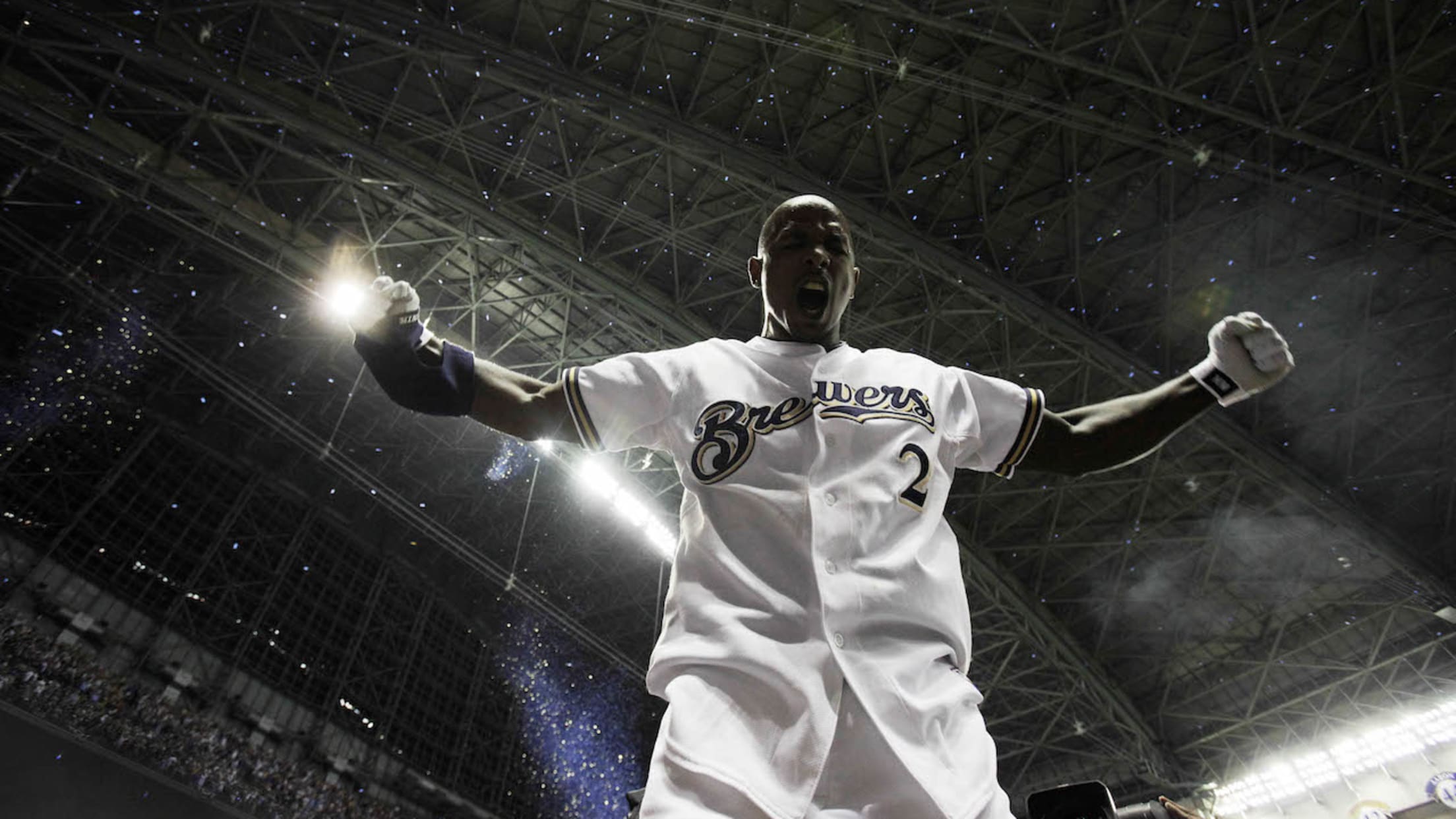 during the 10th inning of Game 5 of baseball's National League division series Friday, Oct. 7, 2011, in Milwaukee. The Brewers won 3-2 to advance to the National League championship series. (AP Photo/David J. Phillip) (David J. Phillip/AP)
The start of the NLDS on Thursday marks the Brewers' first appearance in the postseason since 2011. Milwaukee didn't win it all that season, but their run that fall did give us something far more important: the legend of Tony Plush.
Nyjer Morgan -- and, just as importantly, Nyjer Morgan's swaggering alter ego -- capped off a dream season with a walk-off single to send the Brewers on to the NLCS. It immediately became one of the most iconic moments in franchise history -- so much so that the team brought Morgan back to throw out the first pitch prior to Game 1 against the Rockies:
Postseason baseball is on tap as we kick off the Miller-Coors series. 🍻

It's GO time! #GottaGo #LetsGo #OurCrewOurOctober pic.twitter.com/j9p8T8USnl

— Milwaukee Brewers (@Brewers) October 4, 2018
As he told MLB.com's Adam McCalvy, Morgan was "somewhere out in the Bahamas" when he got the call asking him to come back to Miller Park. We're guessing the custom T-Plush uniform helped close the deal.