Odell Beckham Jr. channeled Happy Gilmore to hit a monster dinger in a softball home run derby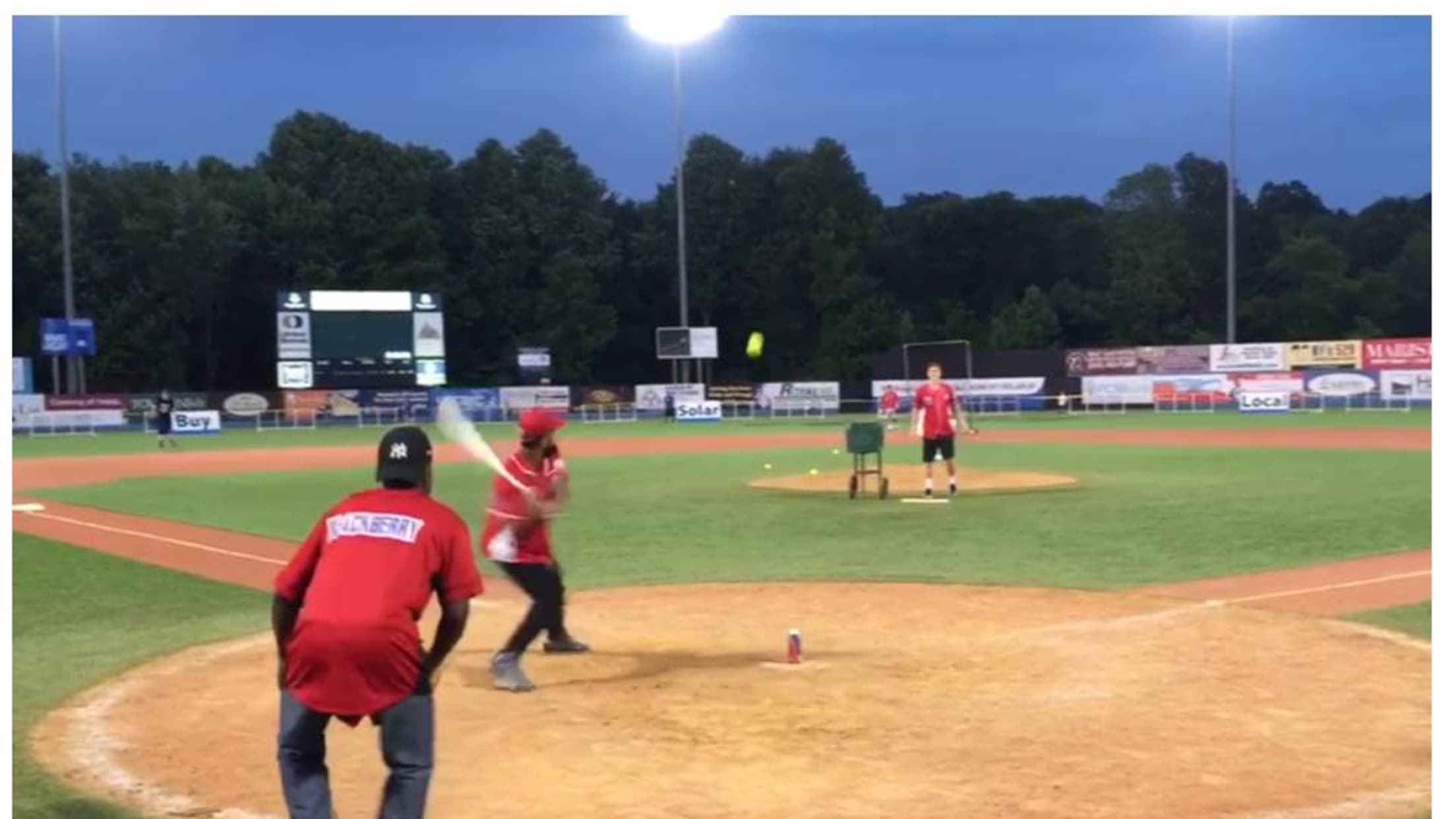 Odell Beckham Jr., New York Giants wide receiver, is known for being very good (and looking very cool) while doing his job. Both his one-handed catches and glistening hair continue to amaze us as we watch from the couch -- pouring bags of potato chips into our mouths.
So, of course, during a Celebrity Softball Game on Monday night, OBJ hit one of the more stylish home runs you'll ever see. He ran up to the plate Happy Gilmore-style, crushed a home run into the clouds and flipped his bat right toward the cameraman:
Looks like @OBJ_3 went Happy Gilmore in HR Derby at Brad Wing's Celebrity Game (H/T @DrinkRoar) pic.twitter.com/7iPzv4wG1T

— Darren Rovell (@darrenrovell) June 21, 2016
A live reaction shot from the gallery.