Oklahoma State's Samantha Show unleashed a massive bat flip after crushing a homer into the stratosphere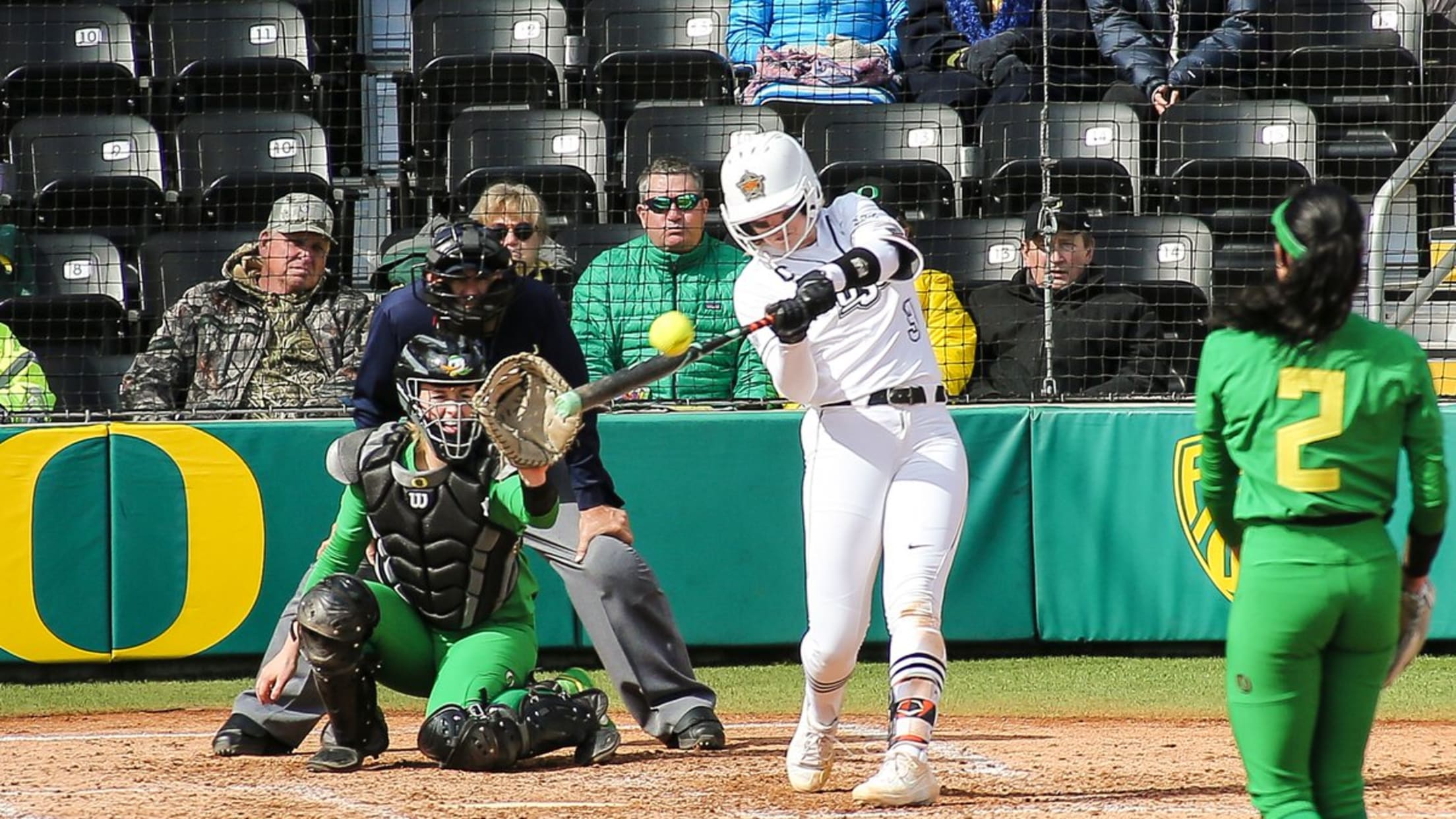 Over the weekend, the Oklahoma State Cowgirls kept their strong start to the season going with a pair of wins over the Oregon Ducks, pushing their record to 18-5 on the young campaign.
Among the highlights from their successful weekend was a mammoth home run launched by slugger Samantha Show, who crushed one deep to left field and ... well, she put on a show with a prodigious bat flip in celebration:
.@SamanthaShow03 may be in college, but her bat flip game (also her all around game) is major league ready.pic.twitter.com/iNNVrakLh4

— Cut4 (@Cut4) March 11, 2019
Take a look at the full blast-and-flip sequence.
The bat flip 😱😱😱#NCAASoftball
(via @CowgirlSB)pic.twitter.com/PwRqSuwk11

— NCAA Softball (@NCAAsoftball) March 9, 2019
Somewhere at A's Spring Training, I hope utility man Mark Canha was taking note, as Show's flip called to mind his dramatic demonstration at Oracle Park last season ...
Adrian Garro joined MLB.com in 2016. Throughout his travels, both Bartolo Colon and Vin Scully have placed their hands on his shoulders. Not at the same time, though. That'd be amazing.