Oklahoma softball ace Paige Parker knocked Drew Butera over with some nasty pitches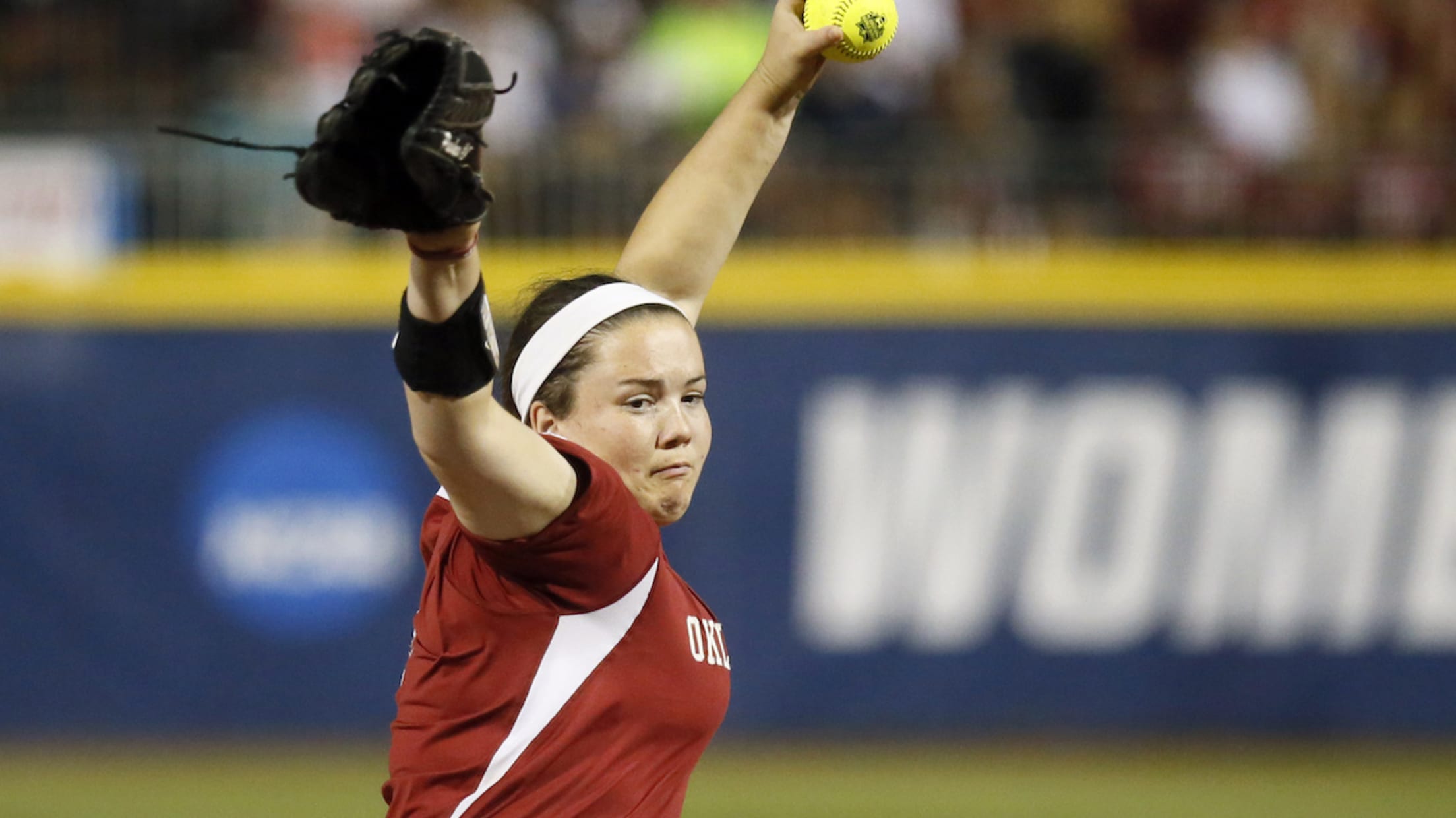 Oklahoma's Paige Parker pitches against LSU in the first inning of an NCAA Women's College World Series softball game in Oklahoma City, Sunday, June 5, 2016. (AP Photo/Sue Ogrocki) (Sue Ogrocki/AP)
On June 6, Oklahoma softball ace Paige Parker took the mound for Game 2 of the Women's College World Series, helping the Sooners capture their second straight national title. On June 21, she took the mound at Kauffman Stadium, throwing out the first pitch before the Royals' 8-3 loss to the Red Sox.
Paige Parker Throws Out Ceremonial First Pitch at KC Royals Game... https://t.co/TCtNqjdZmY

— OU Club of Atlanta (@OUClubAtlanta) June 21, 2017
As you can see, Parker wasn't too worried about velocity -- she just wanted to throw a strike. As she told OU's official website: "I was pretty nervous because I was like, 'What if I don't throw a strike? I was really nervous I was going to look stupid."
In the Royals clubhouse prior to first pitch, however, things were very different. Kansas City backup catcher Drew Butera took Parker to a batting cage for some warmup pitches, while a few teammates came along to watch. Before long, Parker decided to cut loose with her full repertoire. Butera -- who, it bears repeating, is in his eighth year as a Major League catcher -- wanted absolutely none of it:
Safe to say the @Royals were impressed when @paigeparker008 warmed up last week before her first pitch.

Full story: https://t.co/KFOsYUgacO pic.twitter.com/hYuVe0i926

— Oklahoma Softball (@OU_Softball) June 27, 2017
Afterwards, he took to Twitter to confirm that, yes, Parker's stuff is every bit as nasty as it looks:
It was awesome to experience that. She is the best for a reason!!!! Rise ball is no joke!!!! https://t.co/6bsTaIgt85

— Drew Butera (@drewbutera) June 27, 2017
Given that Parker was 13th in the nation in strikeouts this season, he is certainly not alone.
Teams in this article:
Players in this article: