In 1952, the Marines announced the return of their most famous pilot -- Ted Williams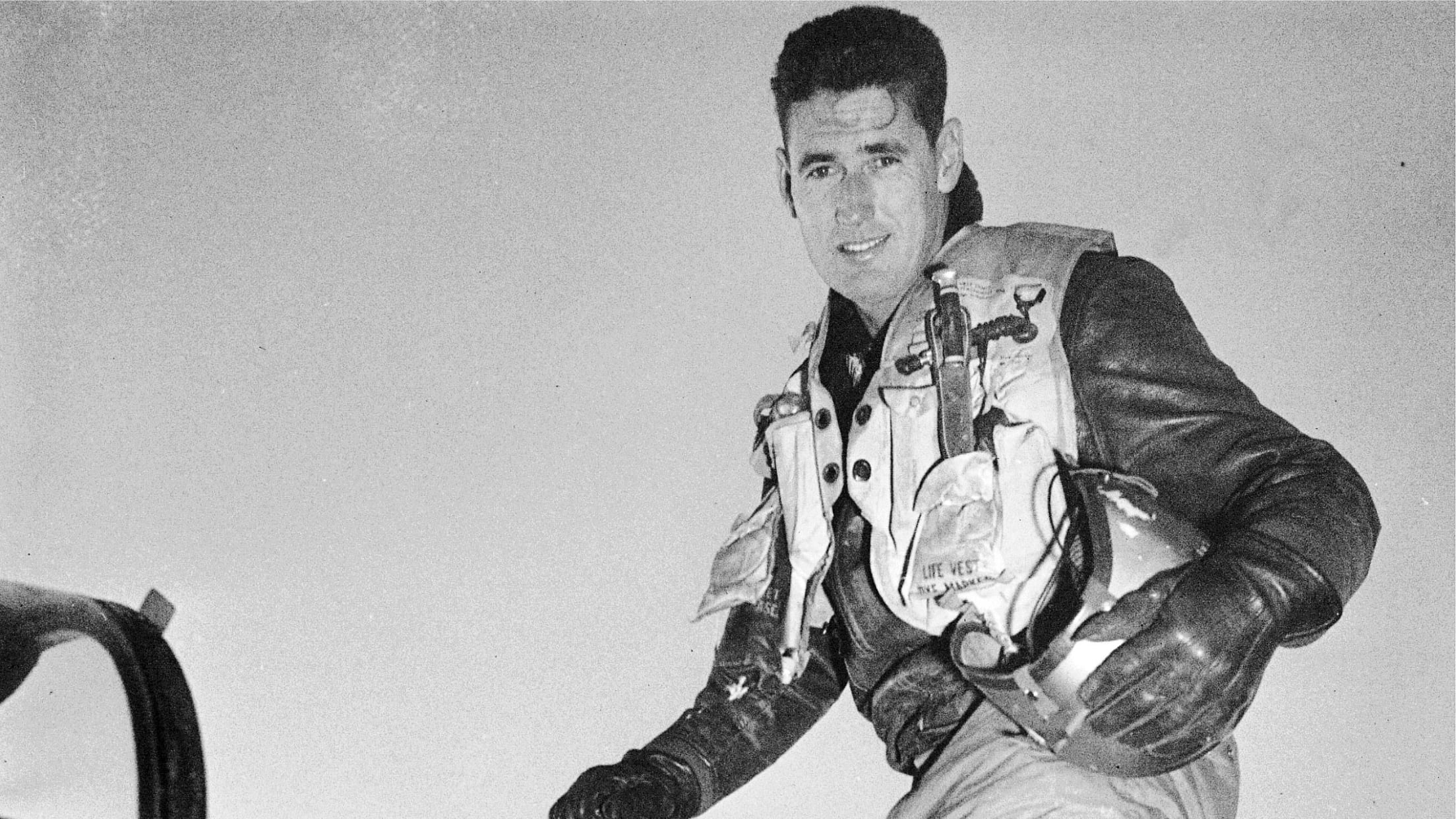 (FRED WATERS)
Back in the 1940s, Ted Williams went from putting up MVP-caliber seasons ...
... to serving in the U.S. military during World War II -- all without missing a beat:
Ted Williams.

1941: 10.6 WAR

1942: 10.6 WAR

1943: at war

1944: at war

1945: at war

1946: 10.9 WAR

— Cespedes Family BBQ (@CespedesBBQ) November 17, 2013
Teddy Ballgame continued to throttle Major League pitching after returning to the Red Sox in 1946, winning a pair of MVPs and batting titles while making six straight All-Star teams. Prior to the 1952 season, however, he learned that that streak would have to be interrupted: His country needed him again.
On Jan. 9, 1952, the Marines announced that they would be recalling Williams for active duty in the Korean War. He was among 1,100 senior lieutenants and captains who were told to replace the current Korean veterans who were about to be released.
Williams was surprised to learn of his return to service, but he resolved to make the most of it. He attended Spring Training with the Red Sox and played with them until he had to report for duty on May 2. His last game in 1952 came on April 30, which was declared "Ted Williams Day" in Boston, and the team paid tribute to him before the game at Fenway Park: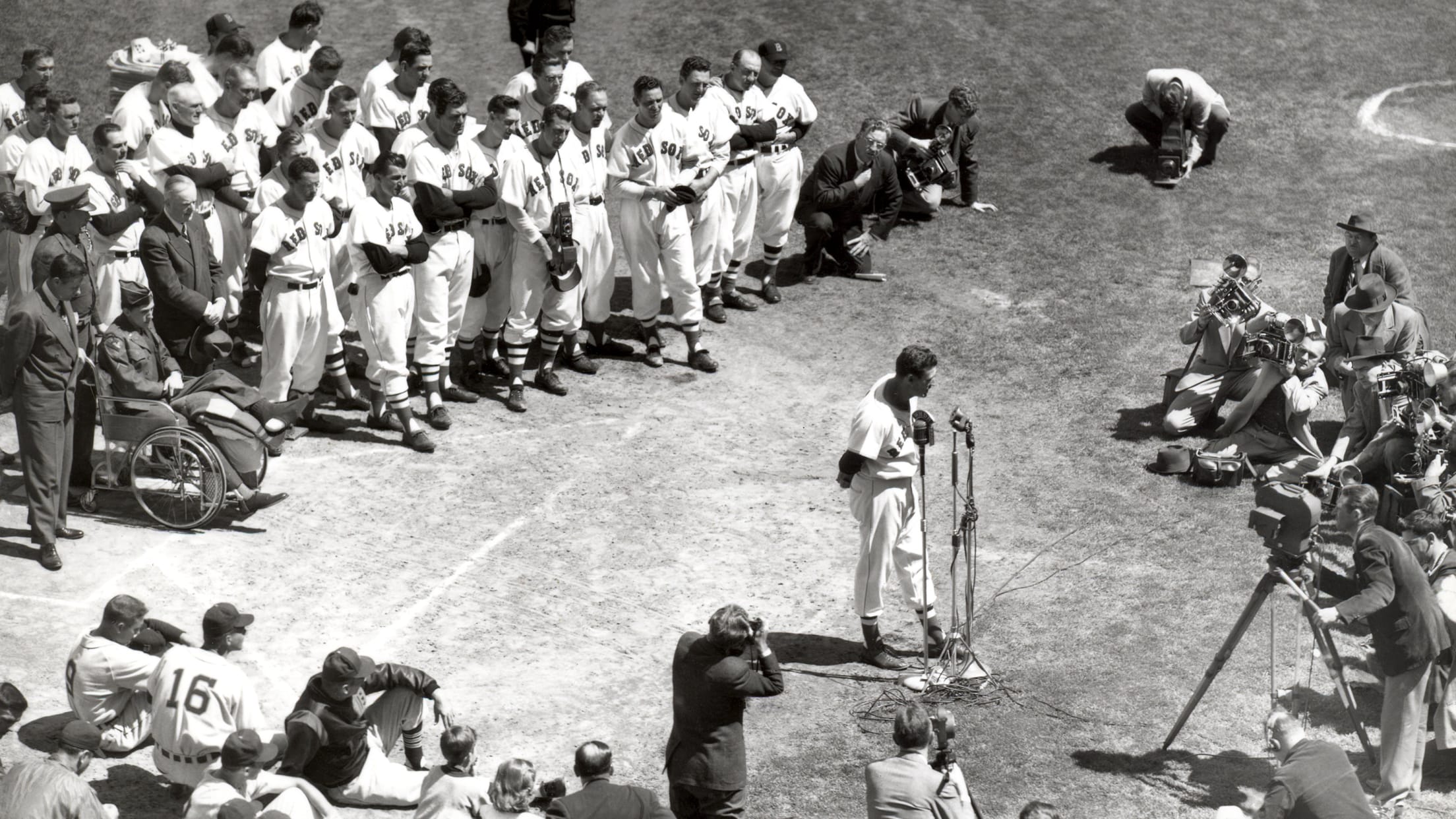 It was the first time the Red Sox had ever held a day in Williams' honor, and a new Cadillac was among the several gifts he received, according to the Boston Globe. The fans gave him an ovation, moving the normally stoic slugger enough to break tradition and doff his cap.
"This is a day I'll remember as long as I live, and I want to thank you fans in particular from the bottom of my heart," Williams said. He bid farewell in typical Williams fashion, slugging a two-run homer in his last at-bat against the Tigers' Dizzy Trout -- his lone long ball of the '52 season. He appropriately hit .400 in his six-game cameo.
Two days later, Capt. Howard A. Anderson Jr., looked on as Williams signed papers at the Naval Air Station in Willow Grove, Pa., officially bringing him back into the military.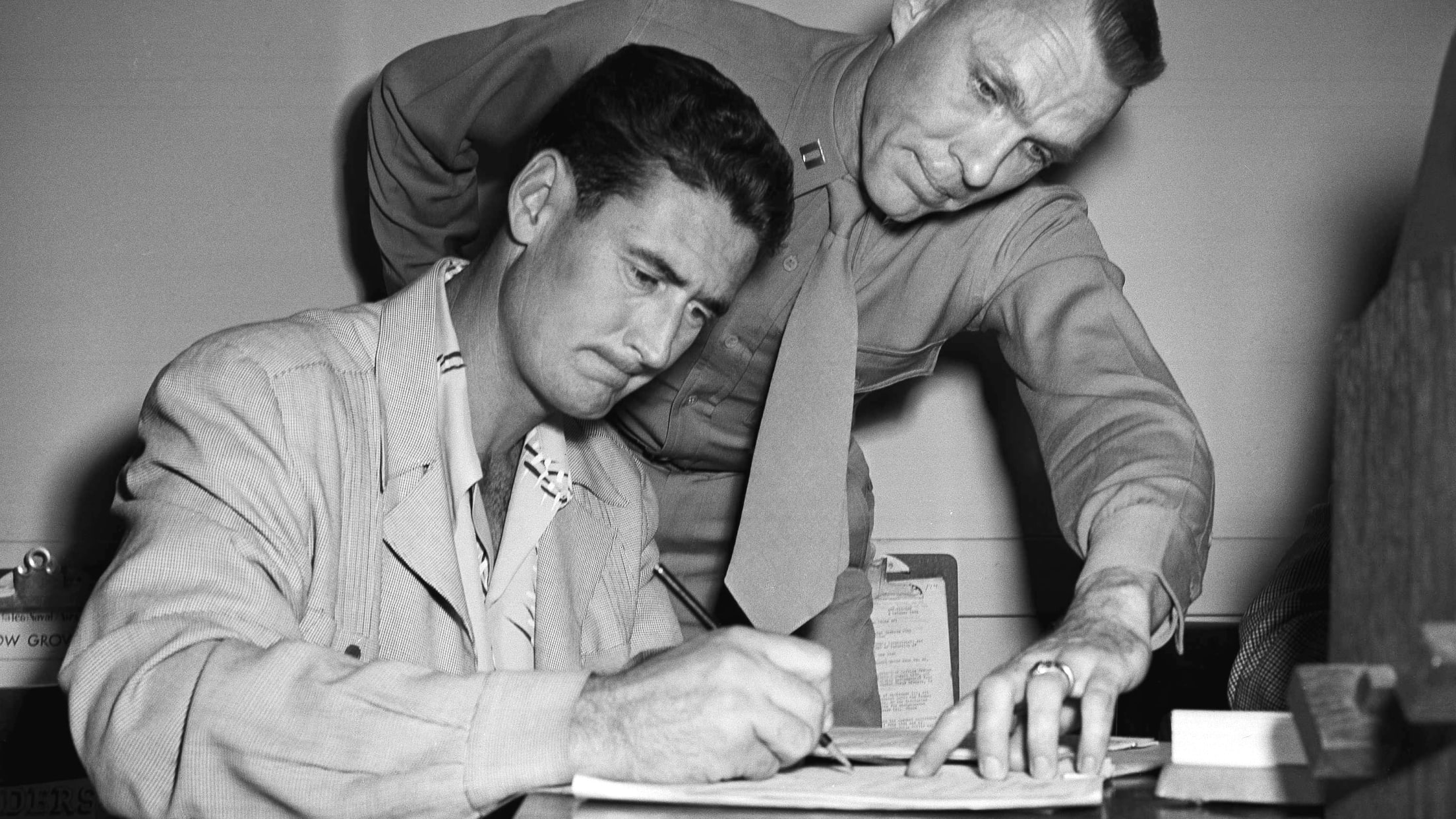 Williams was out of baseball for the next 15 months, and the Marines kept him busy. In 1953, he traveled to Korea, where he was stationed from Feb. 4 until July 7. During this time, he flew 39 missions, served in the same squadron as future astronaut John Glenn and survived being hit three times in combat.
"He didn't shirk his duty at all. He got in there and dug 'em out like everybody else," Glenn later said. "He never mentioned baseball unless someone else brought it up. He was there to do a job. We all were. He was just one of the guys."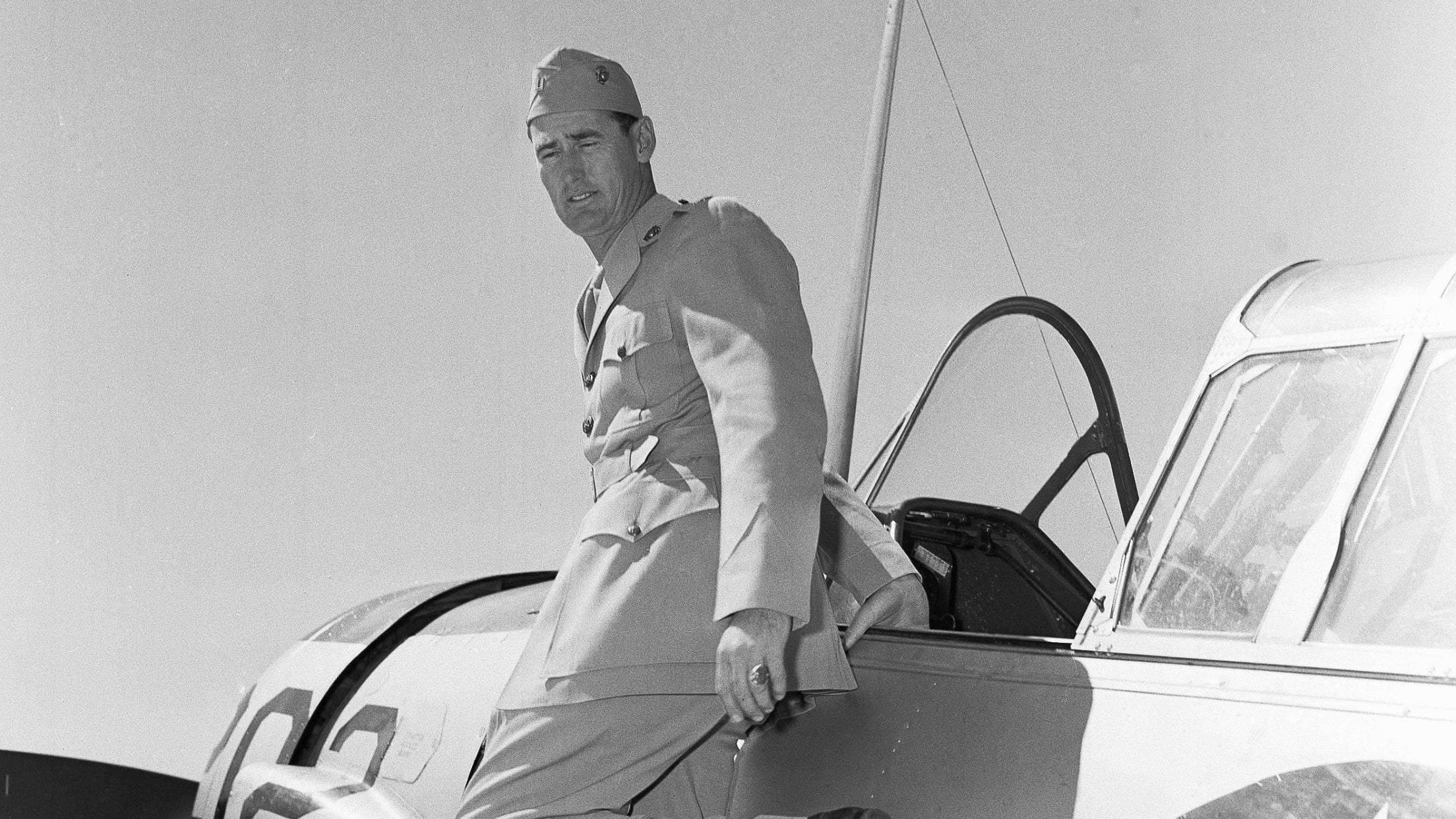 After a series of ear infections and the conclusion of the war, the Marines decided to send Williams home in July 1953. MLB invited him to be an honorary All-Star at the 1953 game in Cincinnati, where he threw out the ceremonial first pitch. As he prepared to return to the diamond, though, some were unsure if Williams could still play at a high level.
"If Ted returns to the Marines and passes up the seasons of 1952 and 1953, he would be asked to pick up the threads of a broken career at the age of 35, so dubious an undertaking that it verges on the impossible," wrote Arthur Daley of the New York Times, prior to Williams' enlistment. "Unlikely to be realized, though, is his one burning ambition. After his career had ended he wanted folks to be able to point to him and say: 'There goes the greatest hitter who ever lived.'"
Three weeks after Williams' appearance at the All-Star Game, he was back with the Red Sox and playing like, well, Ted Williams: In the 37 games he played in 1953, he clubbed 13 homers and hit a blistering .407.
Once again, war had failed to faze Williams' bat. He would make seven more All-Star teams and win two more batting titles before finally calling it a career in 1960. Daley's fears were unfounded -- plenty of people still call Williams "the greatest hitter who ever lived."