Padres groundskeeper uses rain delay to show off his wicked dance moves
Did you hear? It rained in San Diego on Thursday night. Like, a lot.
It rained so much that the Padres' game against the Nationals was delayed for nearly two hours after playing just a single out in the first inning -- it was just the sixth delay since the ballpark opened in 2004.
Now, imagine you were a fan at Petco Park during this rain delay. What kind of entertainment do you hope for? Mascot shenanigans, naturally. Conversation with your fellow fans, absolutely. A game on your phone, maybe, if you're desperate.
How about a groundskeeper grooving his heart out?
Those moves, along with all the hard work the grounds crew put in during the delay?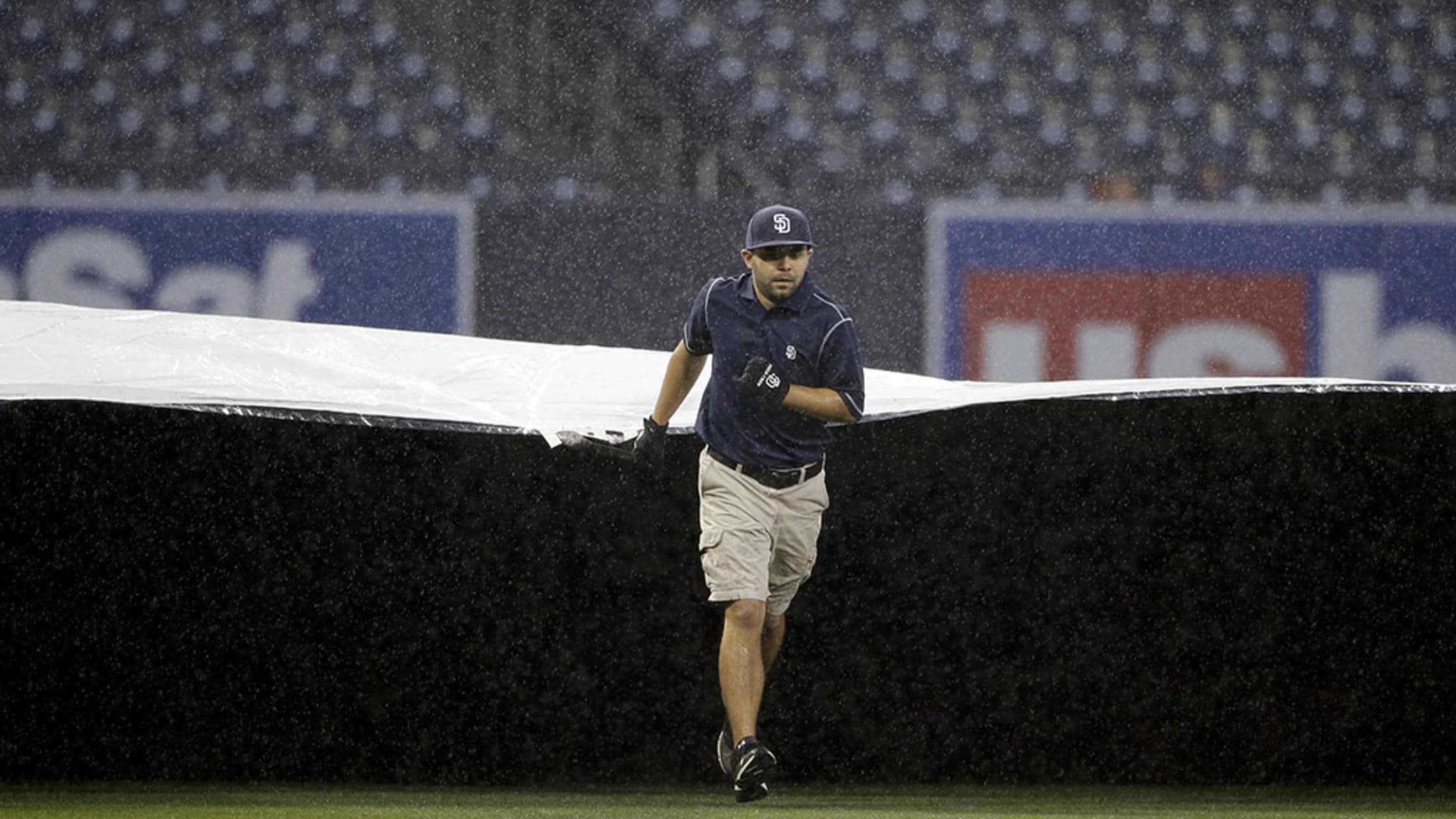 Bravo, everyone. BRAVO.