Austin Hedges was a ball of excitement at Padres camp as soon as he heard the Manny Machado news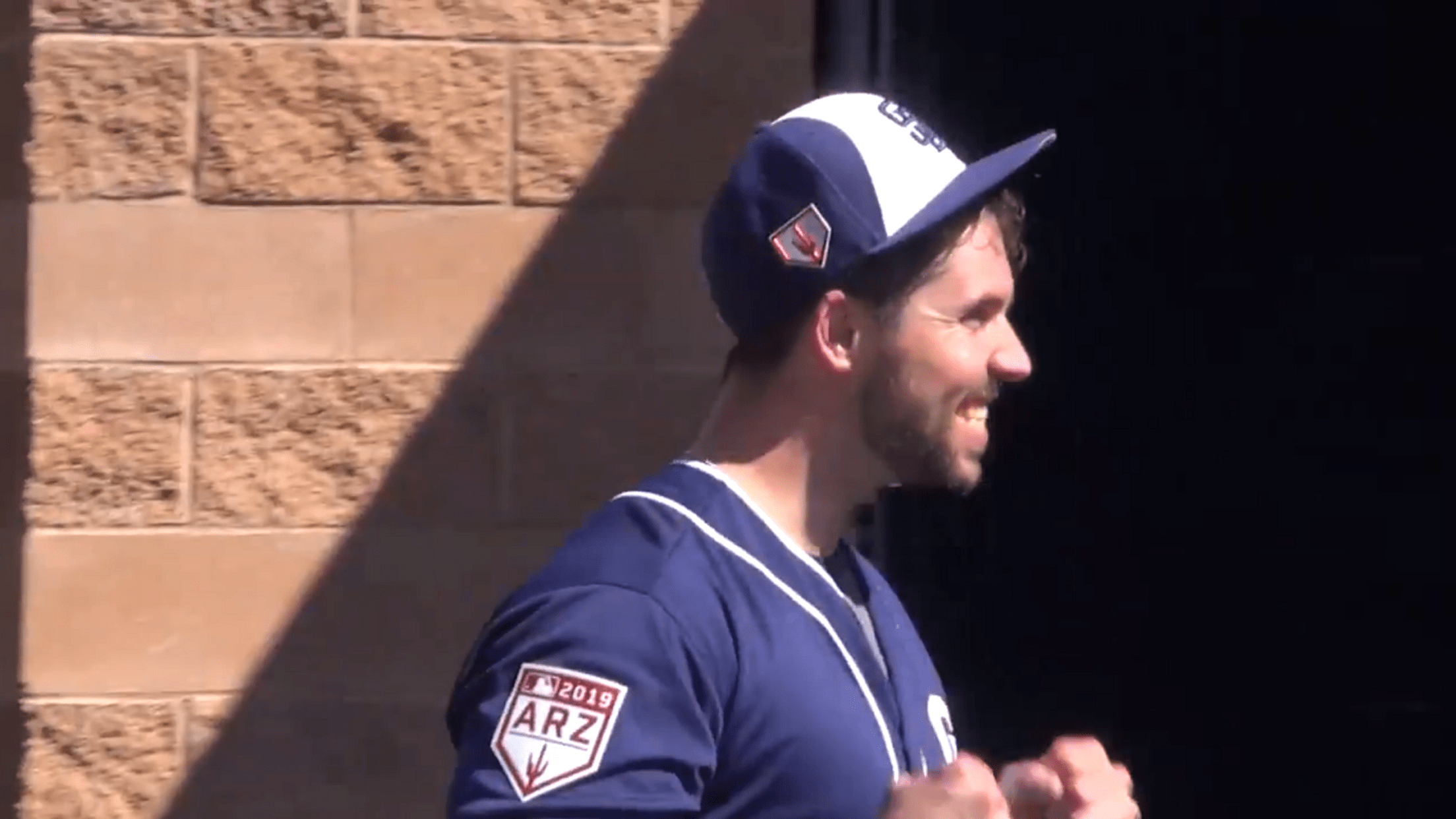 On Tuesday, the Padres came to an agreement with Manny Machado on a 10-year, $300 million deal, good for the largest free-agent contract in American sports history.
Yeah, it's a big deal.
Machado joins the Padres and their intriguing corps of young players, among them catcher Austin Hedges ... who was extremely excited upon hearing the news. Just look at how he reacted at the Padres' Spring Training facility when he found out about his new teammate:
On his way to bunting drills, Austin Hedges found out about Manny Machado. He pumped both of his fists emphatically and yelled, "LET'S GO." Informed the move was not yet supposed to be officially official, he turned to media and said, "I'm just that excited about bunting."

— AJ Cassavell (@AJCassavell) February 19, 2019
And in video form of course, courtesy of Annie Heilbrunn of the San Diego Union-Tribune:
For those of you who are smarter than myself and want to GIF this, here you go. It's my gift to you pic.twitter.com/89I0rIqrFL

— Annie Heilbrunn (@annieheilbrunn) February 19, 2019
Hedges and Eric Hosmer spoke a bit about the news, too:
Padres fans, you're not the only ones pumped up about Tuesday's big news ...