Pakistan recorded its first-ever out in the World Cup and celebrated like it was the ninth inning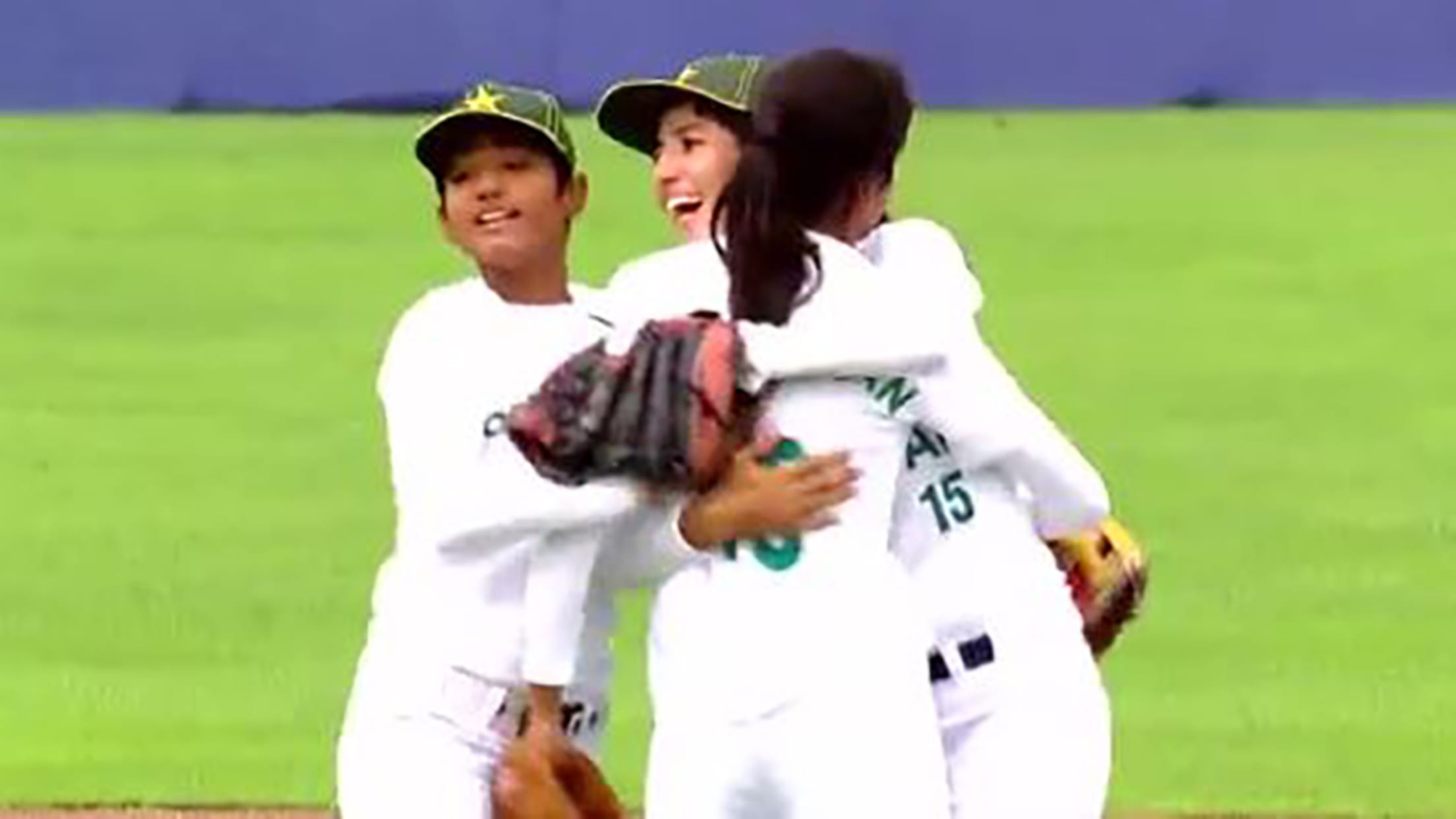 (Clair, Michael)
The Women's World Cup started on Friday night (Saturday if you're in Korea, where the event is taking place), and was filled with action, as there were six games taking place on day one.
The Netherlands got the tournament off to a fast start, defeating India, 9-2.
Netherlands wins !!! 9-2 v India. Victory selfie 😎#WomensBaseball #WorldCup pic.twitter.com/fC3oTYrKJy

— WBSC ⚾🥎 (@WBSC) September 3, 2016
The US Women then defeated Hong Kong, 9-1, thanks in part to three shutout innings from the Sonoma Stompers' Stacy Piagno.
USA wins !!!!! 9-1 v Hong Kong. Victory selfie 💪💪#WomensBaseball #WorldCup pic.twitter.com/gBnvGBcOcr

— WBSC ⚾🥎 (@WBSC) September 3, 2016
But there's probably no better moment than when Pakistan got the first out in the bottom of the first inning against its Korean hosts. Playing in their first World Cup, Pakistan's Mariam Shafiq got Kyeong Eun Lim to hit a pop fly to shallow right. Racing in, right fielder Madiha made the grab. Given that this was the first out ever recorded by Pakistan in the tournament, it was time for a celebration.
😮😮😮 Top of 1st: Pakistan's first ever out in the #WomensBaseball World Cup !!!! #Debut https://t.co/zidfWSDxja

— WBSC ⚾🥎 (@WBSC) September 3, 2016
Even Lim didn't mind the celebrations, as she was smiling on the way back to the dugout despite making an out.
While Pakistan is unlikely to win the tournament -- there are just too many other talented countries in the competition -- this represents a big step forward for a nation that didn't start playing organized baseball until 1992. On the plus side, they've already captured our hearts, with their love of playing the game clearly equal to our joy of watching it.