The next stage of the 'Deflategate' battle will be fought through dueling Minor League promotions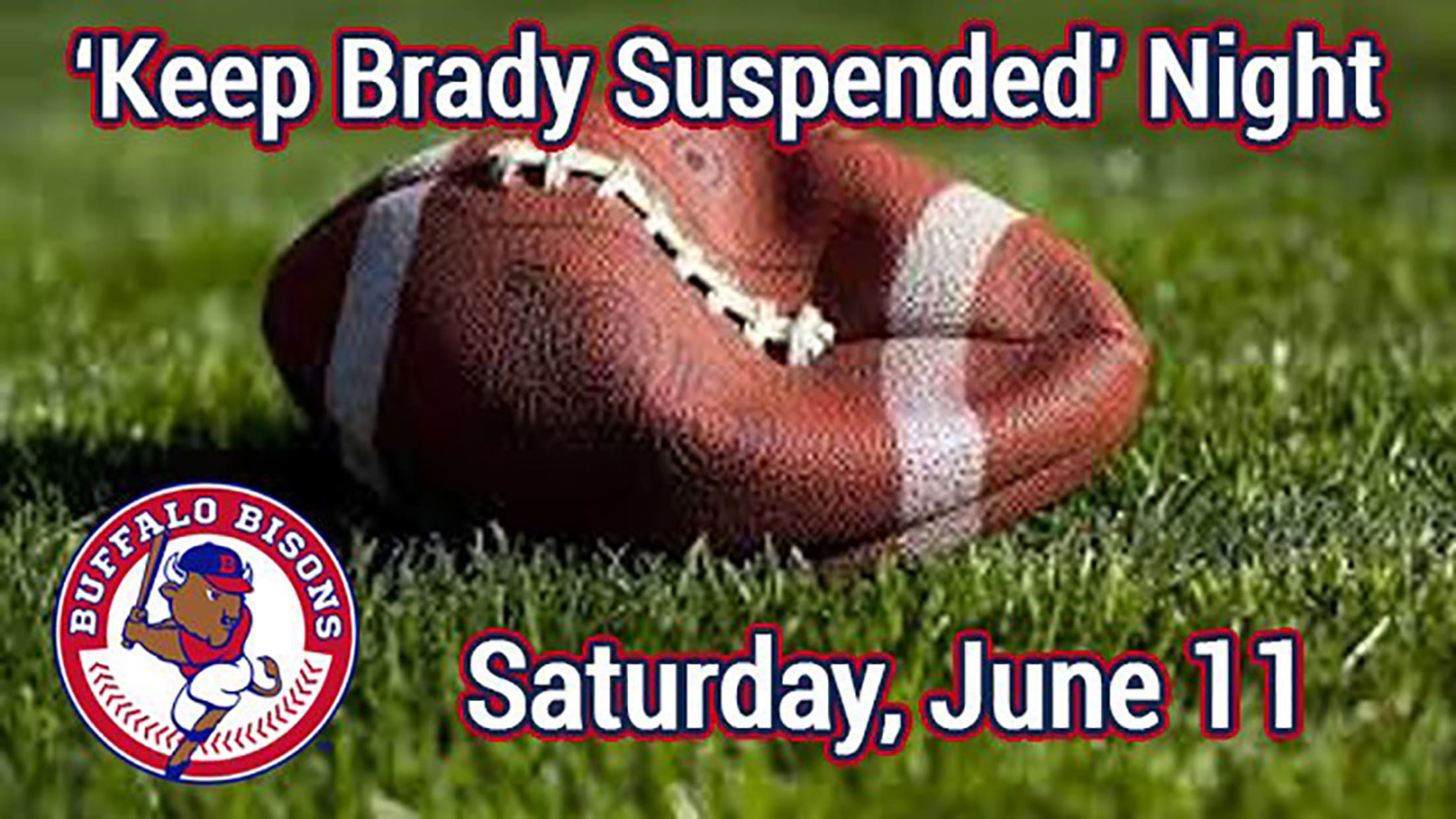 The Ballad of Tom Brady and the Underinflated Footballs has been filled with ups, downs and dramatic twists.
A quick recap for those just tuning in: Just hours after the Patriots defeated the Colts in the 2014 AFC Championship Game, rumors began to surface that New England had intentionally deflated game footballs to gain an advantage. In May, the NFL released the findings of its investigation -- including, among other things, the charge that Brady destroyed the cell phone that may have contained evidence -- and announced that Brady was suspended for the first four games of 2015. Brady appealed, but lost. Then he sued the league, and the suspension was voided. Then the NFL appealed, and the suspension was reinstated for 2016.
Sadly, though, the soap opera is on hold for now -- waiting to see if Brady will appeal to the Supreme Court. But while the legal battle is on hold, the battle of public opinion rages on ... and the theater has shifted to Minor League Baseball. The Pawtucket Red Sox, Boston's Triple-A affiliate, struck the first blow with "Free Brady Friday":
PawSox to host "Free Brady Friday" on June 10th in honor of @Patriots QB. Anybody named Tom, or Brady, gets in free. pic.twitter.com/Vdq16i2O6F

— PawSox (@PawSox) May 31, 2016
In addition to free attendance for every Tom and Brady in the greater Northeast, the team also cut box seat ticket prices from $13 to $12 in solidarity with their quarterback. The Buffalo Bisons, however -- Triple-A affiliate of the Blue Jays and unapologetic Bills fans -- decided to fight back the only way they could: with a hashtag.
#Bisons announce #KeepBradySuspended Night for doubleheader, Saturday, June 11 (6:05pm). https://t.co/CiPC9BGVik pic.twitter.com/QMX78haFGU

— Buffalo Bisons (@BuffaloBisons) June 1, 2016
Among the highlights of #KeepBradySuspended Night:
- Anyone who brings a "PROPERLY INFLATED" (capitalization theirs) football -- to be donated to youth football programs -- will be rewarded with a buy one, get one free ticket offer.
- A scoreboard tribute featuring "some of sports' greatest cheaters, with special video tribute to Patriots coach Bill Belichick."
- The team will also accept "UNDESTROYED CELL PHONES" to be donated to the Cell Phones for Soldiers charity.
- And, of course, anyone named Tom and Brady will be admitted to the park ... but will not be allowed to watch the first four innings.
One weekend, two nights, two promotions, only one winner: us.