Pedro Martinez Jr. visited Fenway Park to hang out with the Red Sox and take batting practice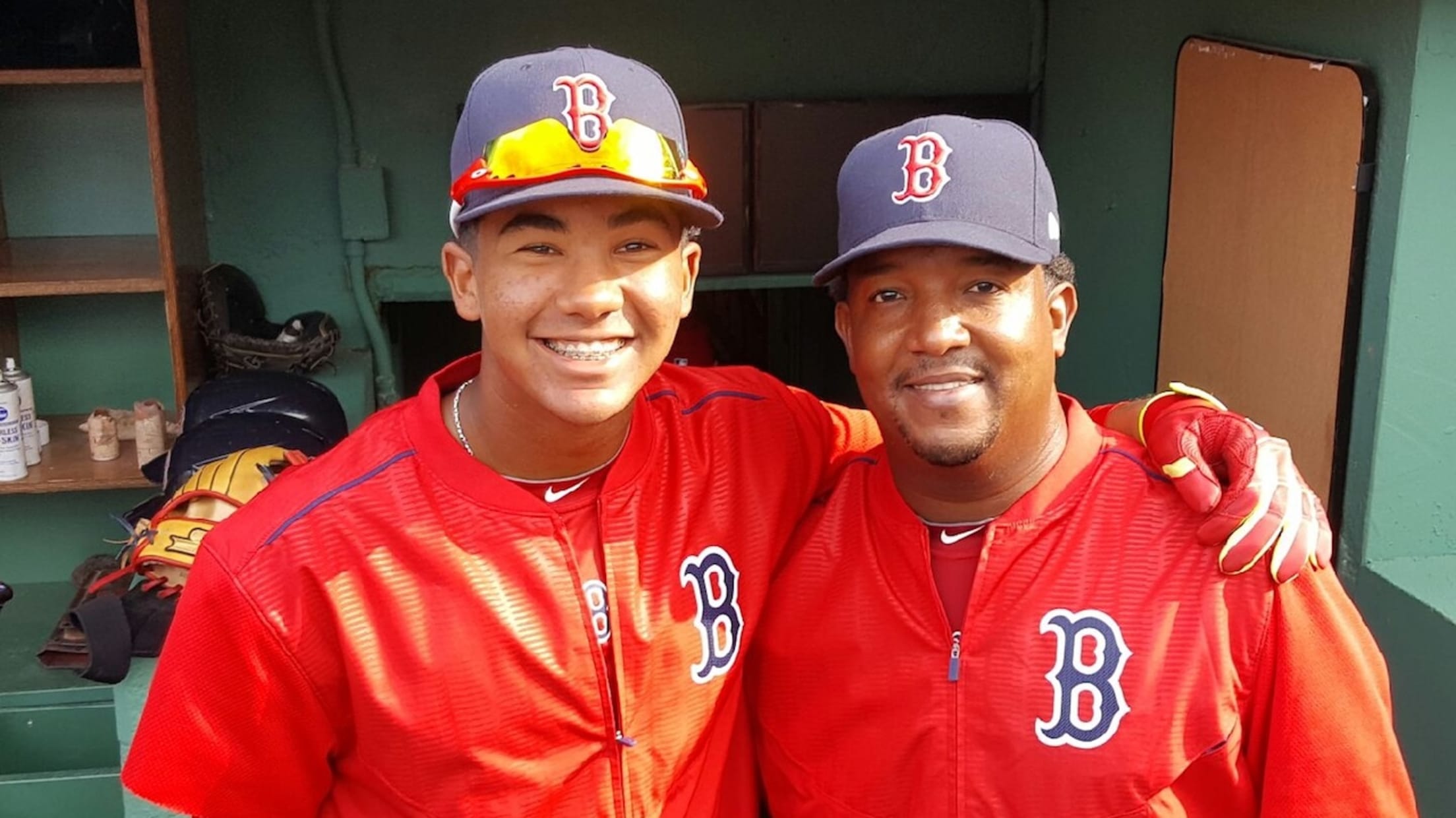 Taking batting practice at the same field where his father reigned supreme as arguably the most dominant pitcher of his era, Pedro Martinez Jr. had the type of experience any 16-year-old would envy on Saturday afternoon.
The fun started earlier in the day, when Red Sox third baseman Pablo Sandoval gave him a pair of brand new custom cleats with Sandoval's Number 48 on the back.
"He isn't going to be able to sleep tonight, he's so excited," said the elder Pedro, who dominated for the Red Sox from 1998-04 and was inducted into the Baseball Hall of Fame two years ago.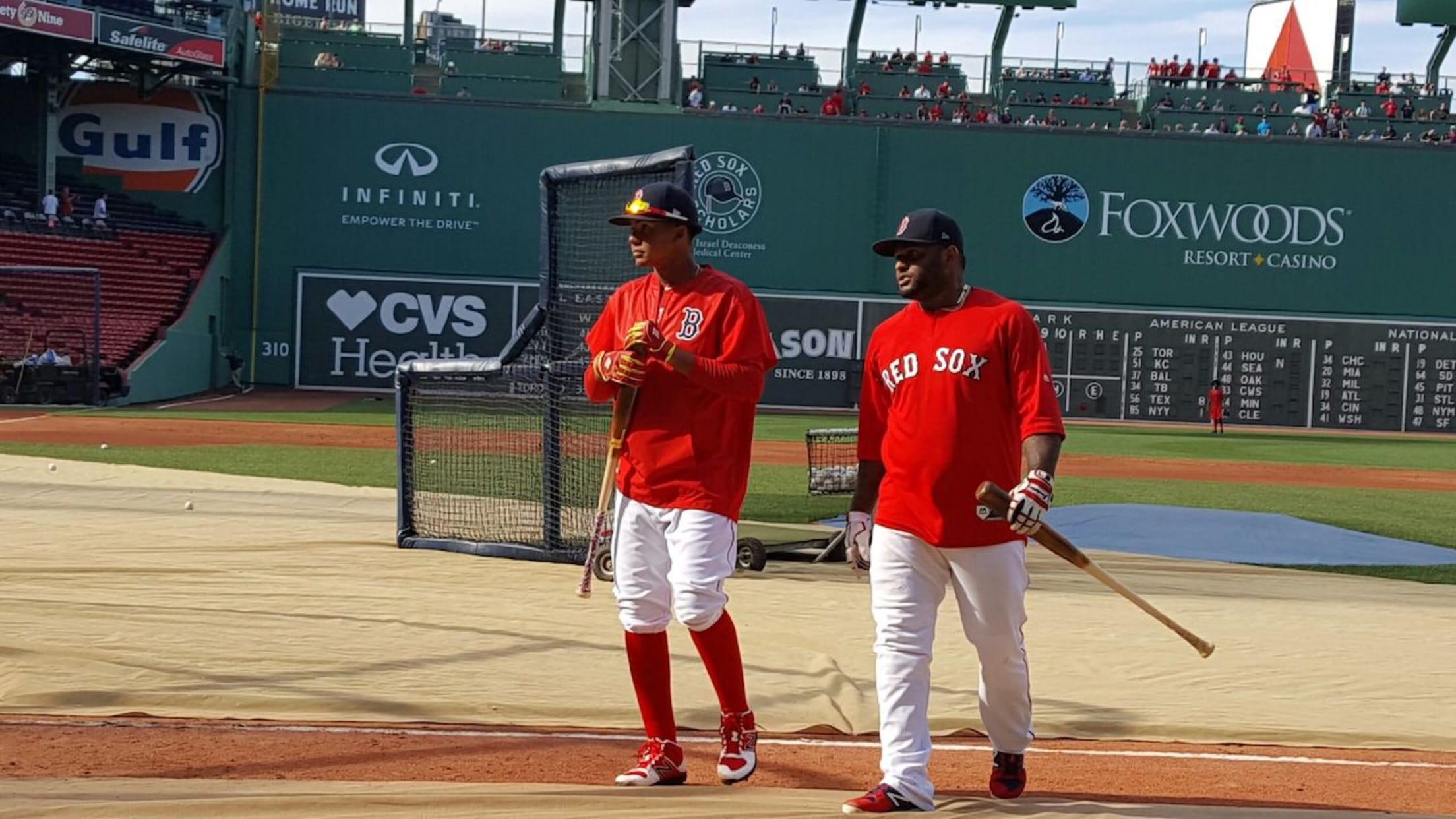 Could Martinez, Jr. one day follow in his father's footsteps and make his living at Fenway Park, or would it be too much pressure for the younger Pedro to suit up in the same city where his dad is a living legend?
"He can play anywhere," said Pedro Martinez, who won two of his three career Cy Young Awards pitching for the Red Sox. "Plus, he grew up here, right here in this clubhouse."
Martinez Jr. participated in several showcase tournaments in the Dominican Republic and could sign as an international free agent this summer, but it doesn't sound likely.
"I already have offers for him from teams. But I'd like him to finish high school first," Pedro Martinez said of his son, who just finished his junior year.
Just don't look for Junior to pitch. He is a third baseman and right-handed hitter, and hit one drive off the top of the Monster on Saturday as Sandoval and other Red Sox hitters looked on.
Ian Browne has covered the Red Sox for MLB.com since 2002. Follow him on Twitter @IanMBrowne and Facebook.