Pete Alonso should never take off his incredible Home Run Derby victory chain 
The 2019 T-Mobile Home Run Derby was one for the record books, as Vladimir Guerrero Jr. and Joc Pederson blasted dingers left and right to nearly steal the show. In the end, though, the victor was a man with top-quality power of his own: Mets rookie sensation Pete Alonso.
Alonso hung tough with Ronald Acuna Jr. and Carlos Santana to reach the last round, where he took down one more great challenge from Guerrero. With 23 homers in the final, Alonso won the Home Run Derby ... as well as a simply stunning victory chain, courtesy of Daddy Yankee: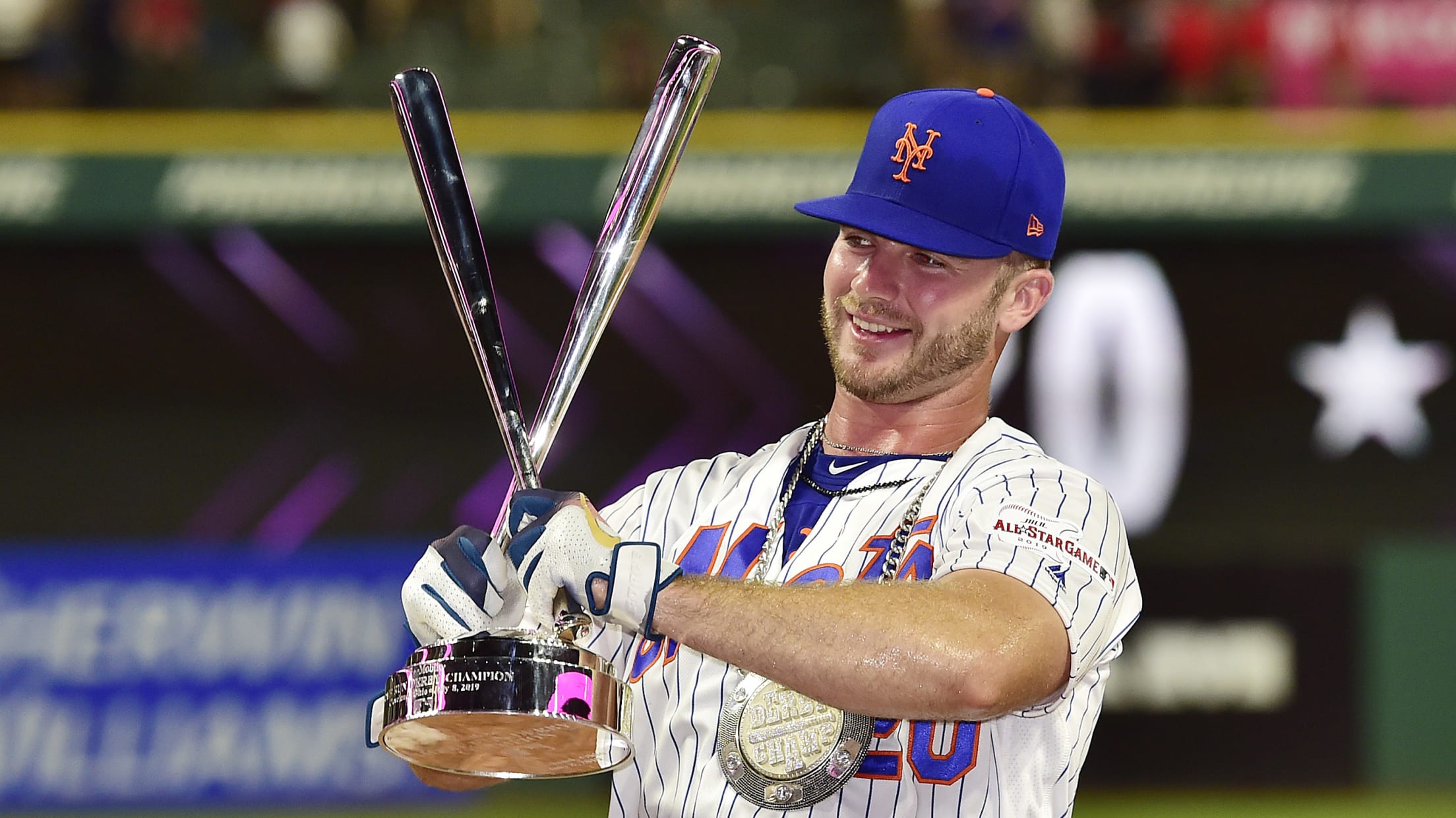 No, seriously. That thing is incredible. Take a closer look!
Never enough ice for the Polar Bear.❄️❄️❄️🐻@TMobile #HRDerby. pic.twitter.com/hy8fIxFo3c

— All-Star Game (@AllStarGame) July 9, 2019
That's not all. As Francisco Lindor pointed out, it can spin, too!
Francisco Lindor came over to congratulate Pete 😂 pic.twitter.com/DrydmFCJh4

— SNY (@SNYtv) July 9, 2019
I don't think I'm being unreasonable when I say that the chain looks so good on Alonso that he should never remove it. I mean, why would you? It says everything you need to know:
"DERBY CHAMP"
Ordering a sandwich at your favorite deli? The butcher needs to know that it's for the Derby Champ.
About to go through some rigorous exercise at the gym? Everyone around you should know to take you seriously. Because you're the Derby Champ.
Lying down for a nap on the beach? I know that chain's going to get hot, especially if you're not wearing a shirt. But everyone on the sand better know that you're the Derby Champ.
Pete alonso.......the greatest homerun hitter on the planet 🌎 @Pete_Alonso20 pic.twitter.com/Ra8gG2mTv7

— Jeff McNeil (@JeffMcNeil805) July 9, 2019
See? Jeff McNeil gets it.
All hail the Derby Champ.
Teams in this article:
Players in this article:
Topics in this article: