Future NFL Hall of Famer Peyton Manning once backed up Rockies legend Todd Helton at QB
Entering the 1994 NCAA football season, the Tennessee Volunteers' quarterback depth chart looked like so:
1. Jerry Colquitt
2. Todd Helton
3. Peyton Manning
4. Brandon Stewart
In that season's opening game against UCLA, Colquitt injured his knee, tearing multiple ligaments. Helton came in off the bench, but then so did Manning and Stewart, as all three understudies played a series after Colquitt went down. In the end, Helton earned his playing time and led the Vols to three fourth-quarter touchdowns, but couldn't complete the comeback as UCLA prevailed, 25-23.
Helton's first possession starts at 17:45. Manning's possession starts at 56:20. The rest of Helton and Co.'s comeback attempt can be seen here.
The next week, Helton went 9-for-13 for 110 yards and a touchdown in a 41-23 victory over No. 23 Georgia. After a 31-0 bludgeoning at the hands of No. 1 Florida State, Helton suited up to lead the still-ranked Vols against Mississippi State. Helton injured his knee in that loss and was replaced by Manning, who started for the Vols for the rest of that season ... and the one after that ... and the one after that ... and the one after that.
By the time Manning made it to the pros, Helton had already belted five MLB home runs for the Rockies, who selected The (original) Toddfather with the eighth pick in the 1995 MLB Draft after his junior year at Tennessee.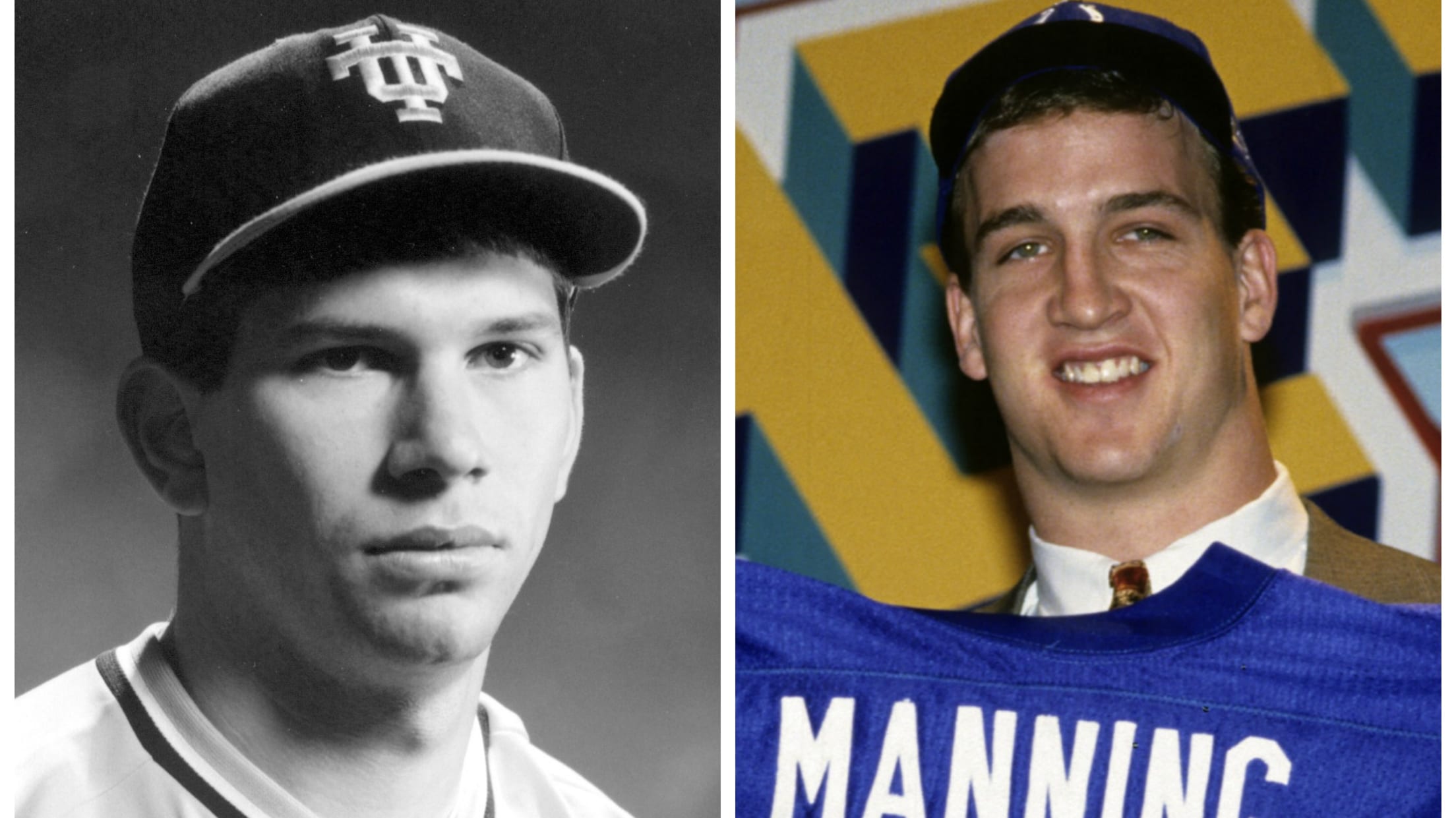 By 2000, both Manning and Helton were superstars at their respective crafts. That season, Helton led MLB in average (.372), doubles (59), slugging percentage (.698) and OPS (1.162). Manning led the NFL in passing yards and passing touchdowns -- and that was before he and the Colts instituted their now iconic no-huddle offense.
And, as if their paths weren't already poetically aligned, Manning brought the whole thing full circle when he took that offense of his to Denver for the 2013 season, which just so happened to be Helton's last season with the Rockies. Manning won his fifth MVP and led the Broncos to a Super Bowl appearance. Helton retired at the end of that season as the greatest Rockies player of all time.
Manning's Broncos will host the Pittsburgh Steelers in the divisional round of the AFC playoffs on Sunday at 4:40 p.m. ET. He'll be making his first start in two months.