Phillies manager Gabe Kapler has started a social media challenge to help his players gain followers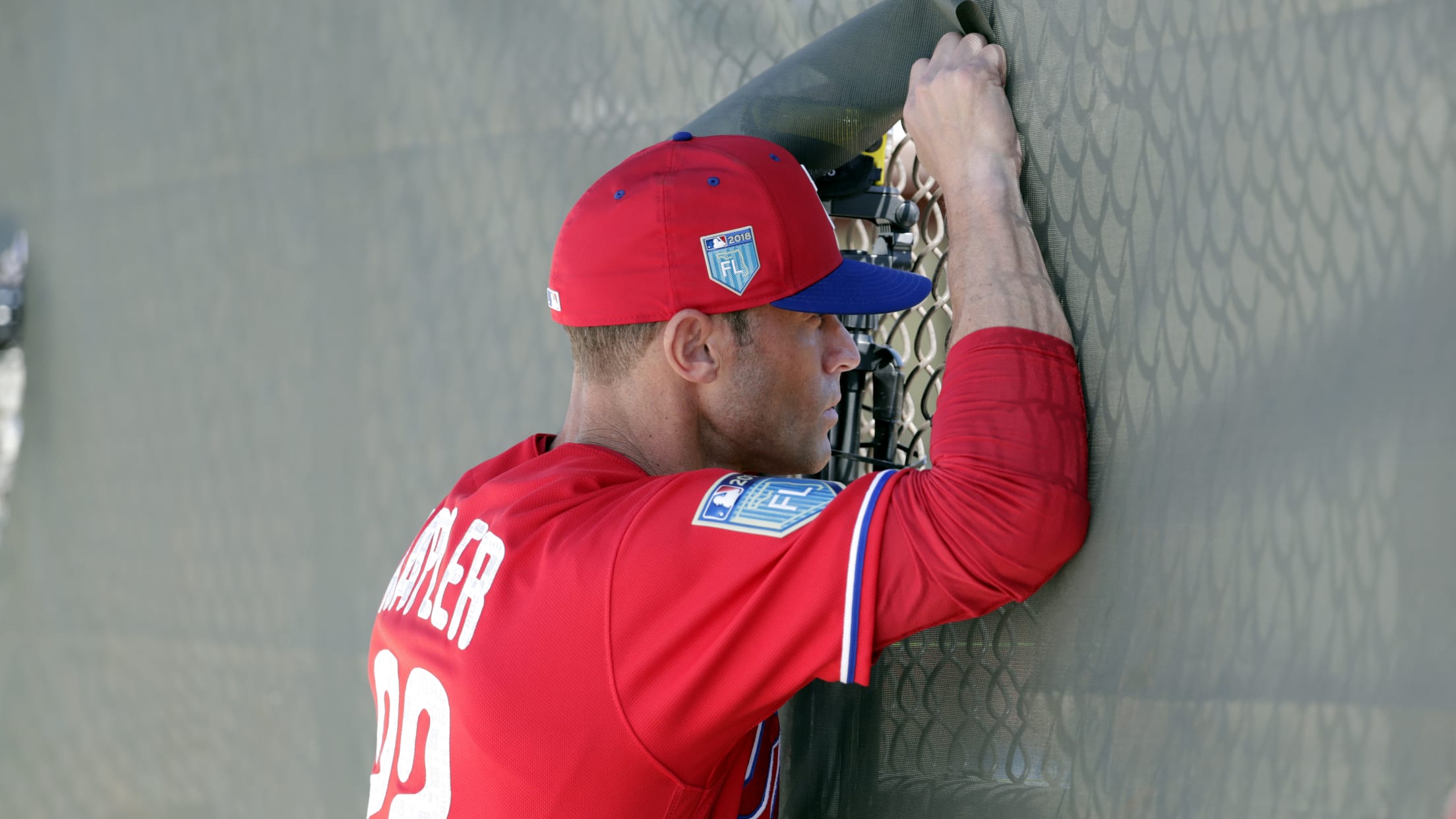 Entering Spring Training new Phillies manager Gabe Kapler introduced a team motto: Be bold. While that primarily applies to the team's play on the field as it hopes to surprise other teams in the National League East, it seems to also apply to life off the field.
In that vein, Kapler has started a social media challenge among his players to help some of the lesser-known Phillies gain followers on Instagram. To do that, he has made pairs where a player with a high follower count matches up with a player with fewer followers.
Gabe Kapler initiated social media competition between some players to get more followers. On Instagram @rhyshoskins is pushing for @Npivetta27(@rhystothehoskins and npivetta43 on Instagram) @MaikelFranco7 is promoting Edubray Ramos (@maikelfranco1 and @edubrayeduar on Instagram)

— Leslie Gudel (@lesliegudel) February 24, 2018
While Team Franco and Team Hoskins compete on Instagram, Team Middlebrooks (Will Middlebrooks paired with Mark Leiter Jr. Jr.) and Team Santana (Carlos Santana paired with Franklyn Kilomé) will compete on Twitter.
The @Phillies have some in house competition going! Let's see how many followers we can get @Leiter_Jr ! One of the new followers will receive a signed @rhyshoskins bat! Let's gooooooo! pic.twitter.com/8XxGOASZxt

— Will Middlebrooks (@middlebrooks) February 21, 2018
If you guys really support talented baseball players, you must follow Franklyn Kilomé (@FranklynKilome). This young pitcher is a rising star in the Phillies organization! pic.twitter.com/r0XtWl8a3F

— Carlos Santana MLB⚾️ (@TheRealSlamtana) February 22, 2018
Kapler conceived of the competition as a way to pair some of the more established guys in the clubhouse with the younger players to help build camaraderie. Of course, the winning teams will also take home a prize.
.@gabekapler is building brands. pic.twitter.com/iTGDXmWxQ2

— Cut4 (@Cut4) February 25, 2018
May the best -- and boldest -- pairs win!
Teams in this article:
Players in this article: