Carlos Correa stopped by Marvel's offices to hang out with Rocket Raccoon and Groot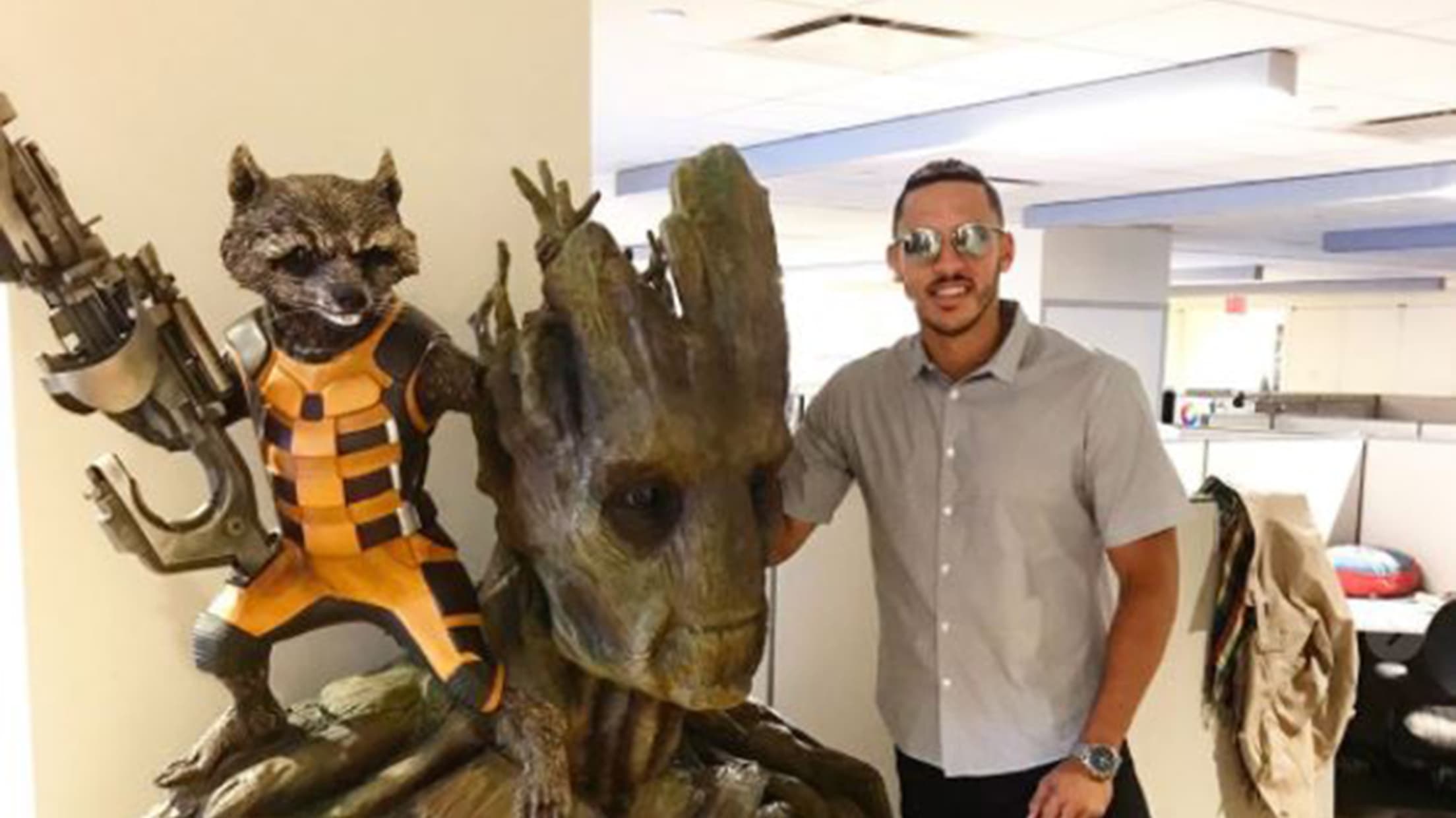 (Clair, Michael)
I am Groot. I am Groot? I. AM. Groot!
Sorry, for those that don't speak sentient extraterrestrial tree, I'll translate: After the release of "Guardians of the Galaxy: Vol. 2" and with the Astros in New York to take on the Yankees, Carlos Correa stopped by the Marvel Entertainment offices to hang out with Groot:
Of course, Correa also hangs out with Groot every day -- because that's the name of the shortstop's adorable puppy.
More adorable than a talking tree? It's close but ... yes.
Correa, perhaps picking up some super powers during his visit, hit a two-run homer in his very first at-bat of the night -- helping the Astros to a 3-2 victory.
Teams in this article:
Players in this article: