Check out the only image of game action from the undefeated 1869 Red Stockings' season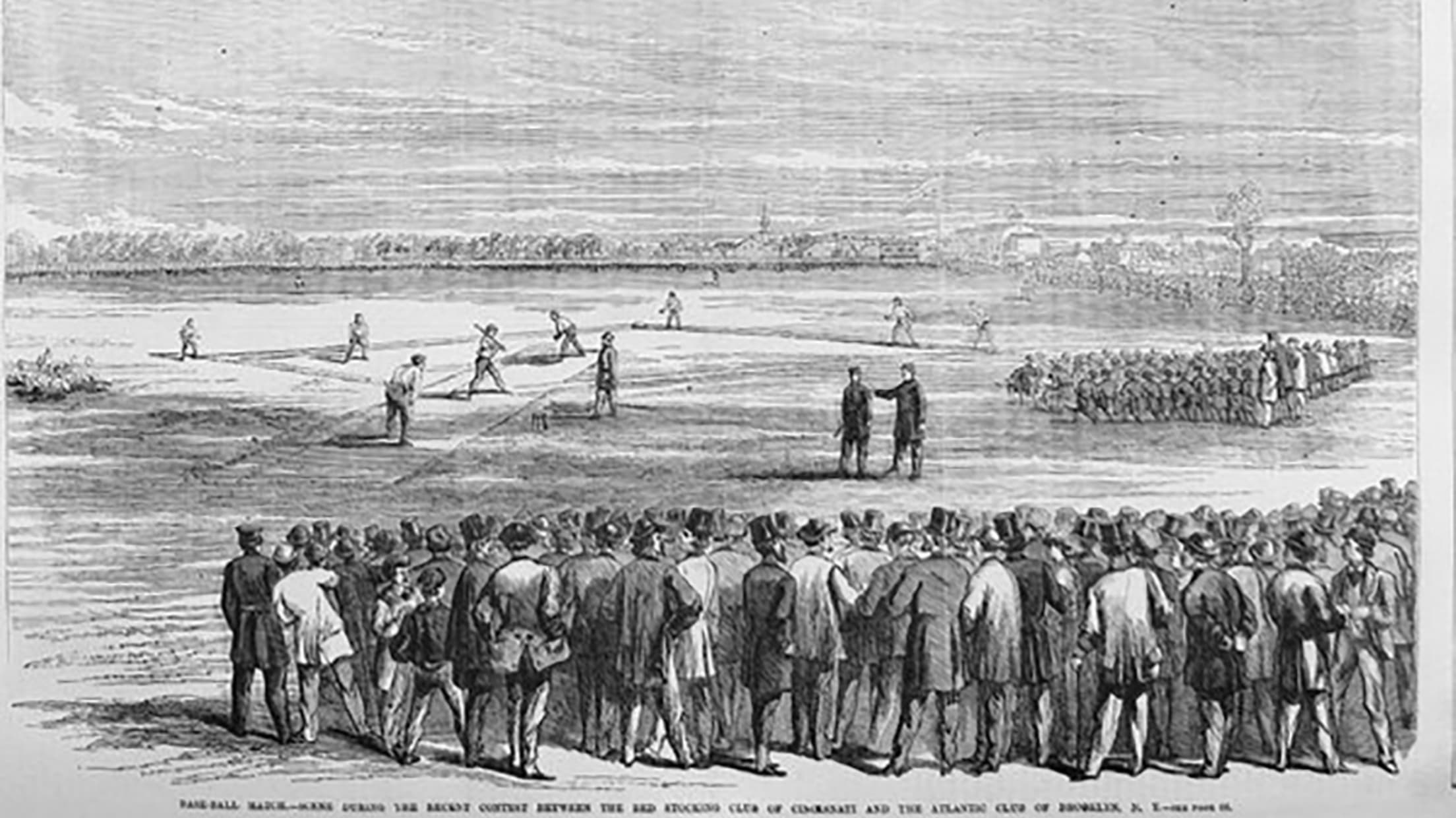 In 1869, the Cincinnati Red Stockings became the first team to turn pro. Led by future Hall of Famer Harry Wright, the team raced through the rest of the amateur league, going an undefeated 57-0. But while you can find photos of the players, there is only one known image of the team in action.
From the archives of John Thorn, MLB's official historian, is the above image of the Red Stockings beating the Brooklyn Atlantics, 32-10, at Capitoline Grounds in Brooklyn on June 16, 1869. The illustration comes from the July 3, 1869, issue of "Days' Doings," which Thorn described as a "men's sensational weekly akin to Police Gazette." Which basically means that when they weren't covering baseball, they were writing about things like people being "buried alive and shot as a ghost."
One other interesting note is where the Atlantics shortstop is playing. It's likely Dickey Pearce, the 5-foot-3 1/2 player who was the first to play shortstop in the infield and not as a kind of modern softball short fielder, responsible for short popups to the outfield. He was also described by sportswriter Sam Crane as "not bigger than a good-sized cruller, the only food product at the time that seemed to be available by fair means or foul..." Just thought you should know.