Photo of the day: Ichiro made Justin Bour a T-shirt with his dog on it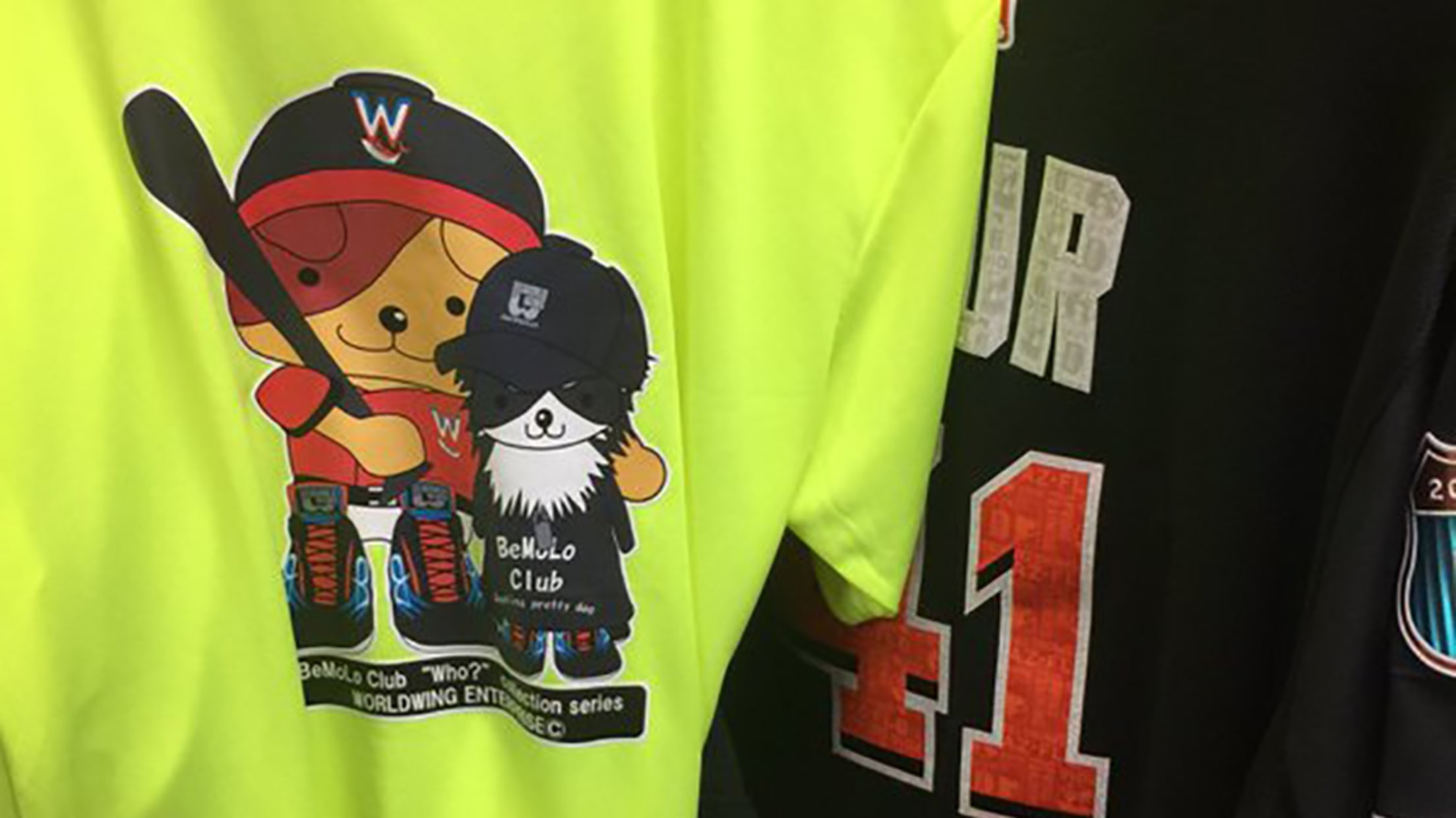 Here is a photo of man mountainJustin Bour's dog, Augie:
This is my dogs face when I tell him it's time to go to the dog park pic.twitter.com/HW45JOY3DK

— Justin Bour (@bour41) November 2, 2014
Here is, perhaps, an even better photo of Augie:
Mood pic.twitter.com/JGyh0Ctjpw

— Justin Bour (@bour41) December 22, 2015
As you can see, Augie is a very, very good dog. He used to hang out in the New Orleans Zephyrs clubhouse when Bour was in Triple-A. So really, that's all you need to know to explain why Ichiro would give Bour a custom T-shirt with Augie on it.
Pretty sick having a shirt with my dog on it. Thank you ichiro! pic.twitter.com/kkj7ClqQgo

— Justin Bour (@bour41) March 21, 2016
But there is another reason: Bour asked for it. Last season, Ichiro gave his Marlins teammates different custom-made T-shirts, and the then-rookie wondered if Ichiro could make one with Augie on it.
This season, voila. Apparently, along with being one of the most accomplished hitters of his generation, Ichiro has quite the knack for gift-giving, too, with a Santa-esque ability to give his teammates exactly what they asked for.
Additional reporting by Joe Frisaro / MLB.com.
Teams in this article:
Players in this article: