Former Dodger Will Ferrell was spotted at Dodger Stadium wearing cult hero Vic Davalillo's jersey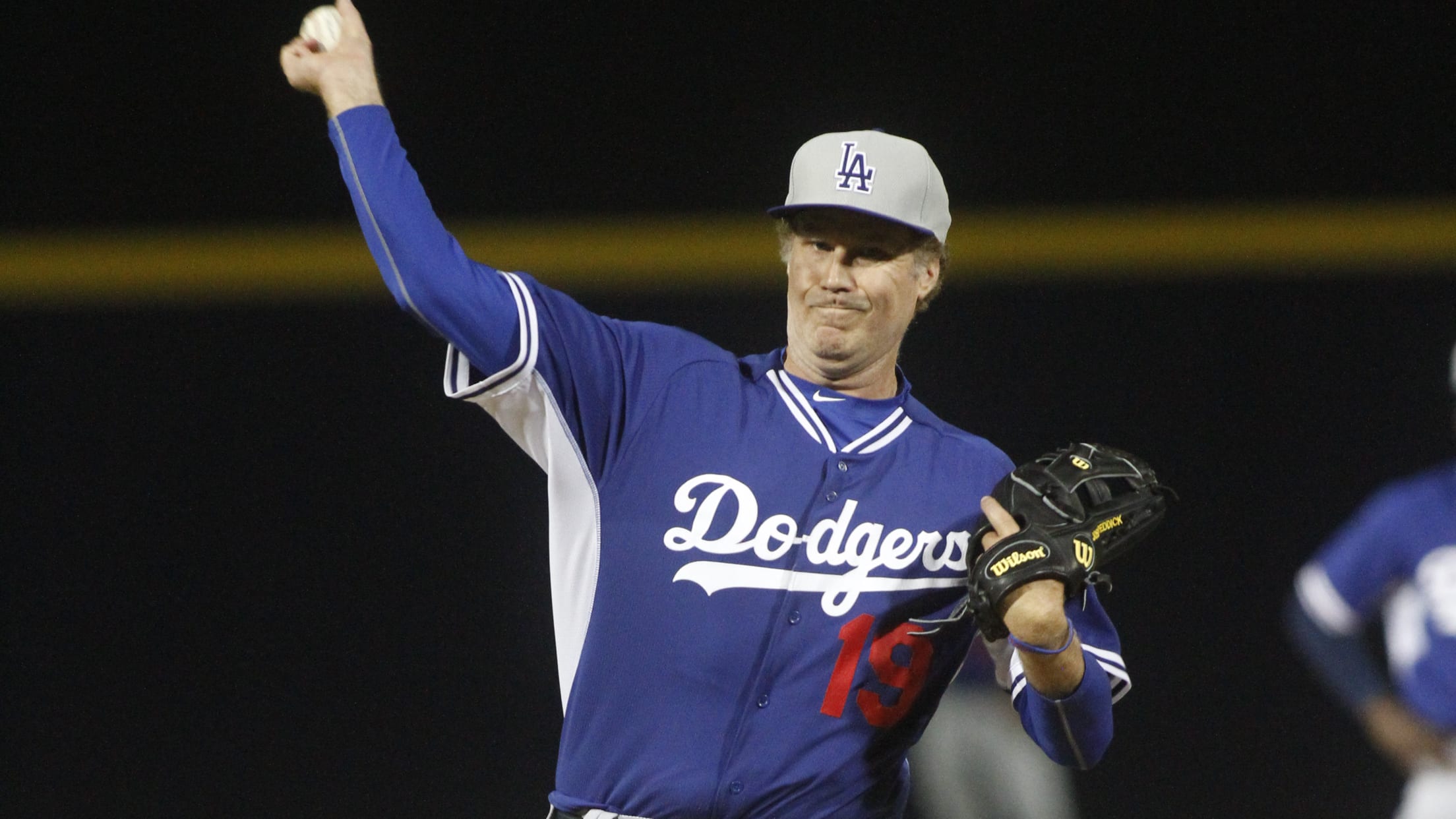 (Jason Wise )
While Will Ferrell suited up for the Dodgers when he took the mound during Spring Training last year, when he arrived to watch the Cubs and Dodgers play in NLCS Game 4 on Wednesday, it wasn't in a jersey with his own name on the back.
Oh no, Ferrell went deep into the annals of Dodger lore with a Vic Davalillo jersey.
#LALovesOctober part two, Will Ferrell is just four rows away! That's the back of his head! pic.twitter.com/RipBYoCeZ3

— Josie B 🍺⚽️🏳️‍🌈 (@HoppyJosie) October 20, 2016
It wouldn't be the first time he's put it on, either. Ferrell was spotted rocking Davalillo's name and number at Clayton Kershaw's Ping Pong 4 Purpose charity event and also wore it when he announced the Dodgers lineup in the 2013 NLCS:
Vic Davalillo!!! Wait, no ... It's Will Ferrell. #Hollywood pic.twitter.com/SXo7BqWaGS

— Scott Miller (@ScottMillerBbl) October 16, 2013
Don't know who Davallio is? Don't feel too bad. While Davalillo carved out a lengthy career as a slap-hitting outfielder for a number of teams, he became a Dodgers cult icon when he returned to the Majors in 1977 at the age of 40, after being out of the Majors for two seasons.
Of course, he was still playing baseball and was hitting a blistering .384 in the Mexican League when the Dodgers picked him up to fill in as a utility outfielder and pinch-hitter. His biggest moment came in the NLCS that year when Davalillo came up in the top of the ninth of Game 3 against the Phillies. Los Angeles was trailing, 5-3, with two outs and no one on when the still-speedy outfielder noticed that the infield was playing back. He dropped down a bunt single that kickstarted a three-run Dodgers rally that saw them win, 6-5.
Given that the Irvine, Calif.-based Ferrell would have been 10 years old at the time -- and that Ferrell has admitted his favorite Angel was Bobby Grich -- it makes sense that Davalillo may have had a large impact on the comedian/baseballer's life (Even if the outfielder only had 164 plate appearances with the Dodgers across four seasons.)
While Davalillo was out of the Majors after 1980 at the age of 43, he kept playing winter ball until 1987. After hitting .228 in 91 at-bats (impressive for a man of his age), the outfielder said, "Now's the time to retire, there are so many good kids. I'm just getting old. My legs are not the same, and I'm losing my eyes already. My bat is getting slow" ... though his manager, Bill Plummer, said he could still leg out a bunt single.
Playing until 50 in the Mexican League? That sounds like a dream Ferrell himself may harbor.