Check out Zac Curtis' shocked face when he learned he was getting called up to the Majors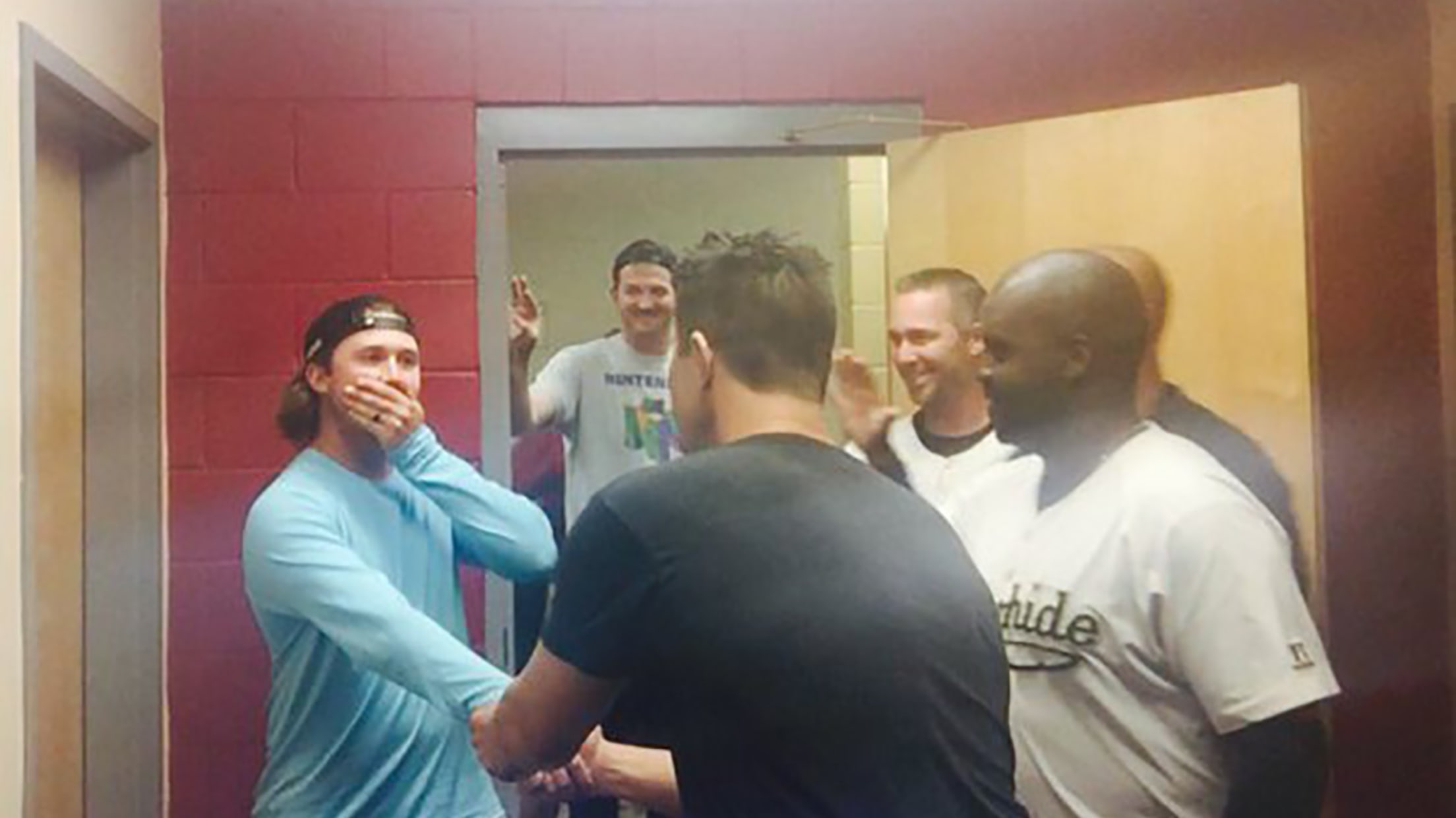 Every baseball player (and surely many who have never stepped foot on a field since Little League) has dreamed of the moment they would be called to the big leagues. On Saturday, D-backs relief prospect Zac Curtis got to experience that surprise as Arizona gave him the news. It was likely an even bigger shock for the former sixth-round Draft pick as he was pitching in Class A Advanced for the Visalia Rawhide.
Fortunately, pitching coach Jeff Bajenaru was on hand with the camera ready, making sure he snapped a pic of Curtis as he learned the good news.
While Curtis' callup may have been a bit of a shock, his performance has warranted it. In only 10 1/3 innings this year, the southpaw has struck out a staggering 22 batters. And while his 5.23 ERA looks high, it's important to remember that he's pitching in the insanely offense-heavy environment in the California League. Last year, teams averaged 4.9 runs per game, the highest in the full-season affiliated Minors.