Check out the beautiful sights and sounds from the 112th Alaska Midnight Sun Game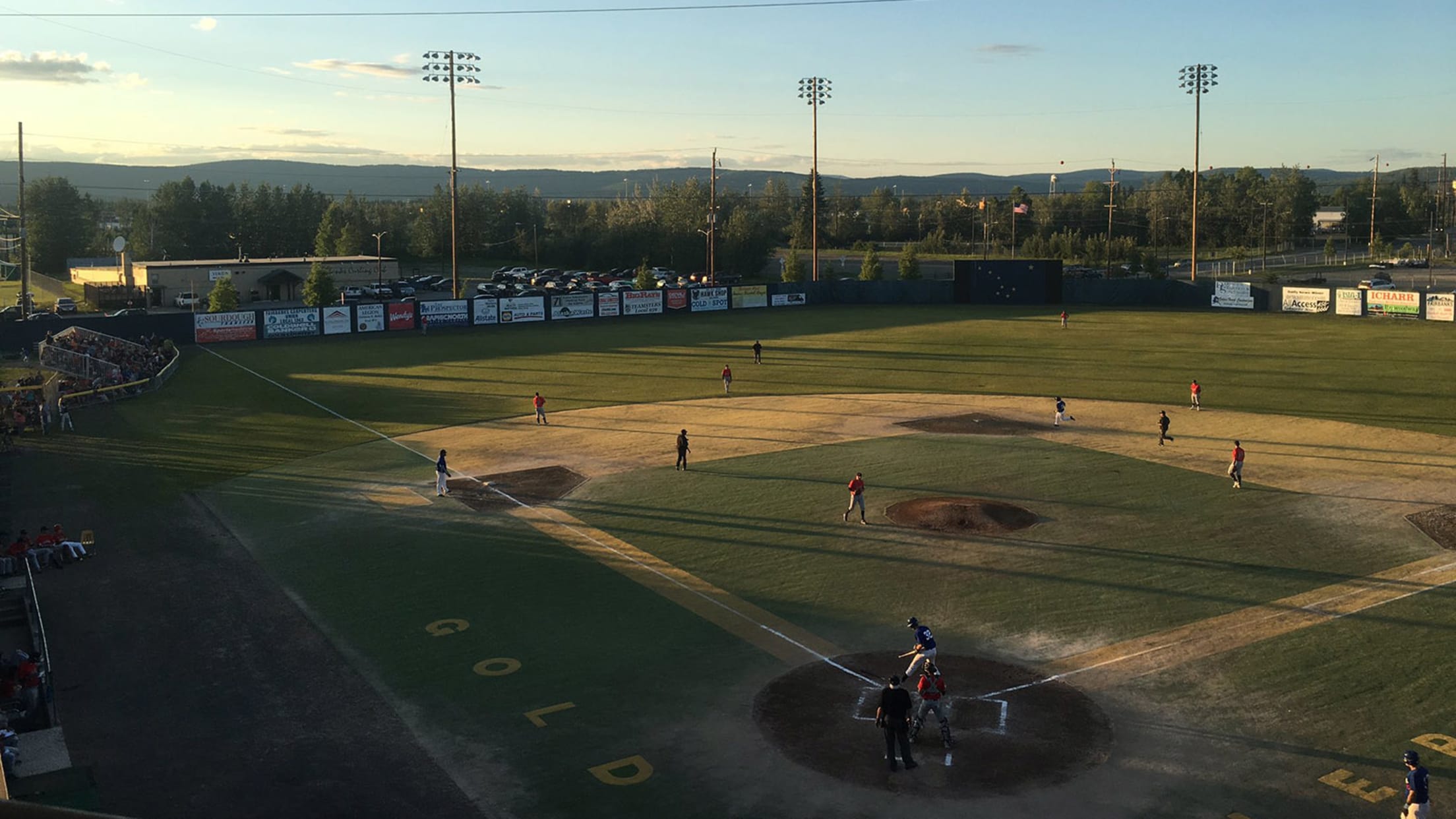 Wednesday was the summer solstice, and on the longest day of the year, ballparks around the country showcased the glorious sun late into the evening. But in Alaska, there would be no sundown until nearly midnight. So, for the 112th time, the Midnight Sun Game was played, as the semi-pro Alaska Goldpanners took on the San Diego Waves.
1906: To settle a baseball bet between two bars during winter dark, the California Bar and Eagles Club meet on the longest day of the year. pic.twitter.com/QleyQ9MRYd

— Goldpanners Alumni (@Goldpanners) June 21, 2017
It's a game with plenty of history and Major League bonafides. Barry Bonds, Terry Francona and Dave Winfield are just some of the alumni that called Alaska home for at least one summer. Tom Seaver even pitched in the Midnight Sun Game against the USC Trojans in 1965:
With first pitch at 10 p.m., here is what the field looked like. Yes, it appears to be midday:
"...and the Home of Brave!" Thank you Jennifer and Morgan Oden! #112MSG #Star49 pic.twitter.com/eu09O0MjtC

— Alaska Goldpanners (@RealGoldpanners) June 22, 2017
As the sun fell near the horizon, it gave off a warm, friendly glow. It just so happened to be at 12:02 a.m.
12:02am @RealGoldpanners 112th midnight sun game. #SummerSolstice2017 pic.twitter.com/ABWfL5a6wP

— Amy Cooper (@amycinak) June 22, 2017
Plenty more where that came from:
Here's that Midnight sunset we promised: #Star49 #112MSG pic.twitter.com/pbRXEdAZKY

— Alaska Goldpanners (@RealGoldpanners) June 22, 2017
Naturally, once the game grew long enough to officially be considered #WeirdBaseball, it was time for a second first pitch. Befitting its status, it was a frisbee toss:
@RealGoldpanners Ceremonial #frisbee pitch? @espn #Top10 @clubhousechater pic.twitter.com/68MwenEBIC

— Brian Eriksen (@brianeriksen) June 22, 2017
Unfortunately for the 3,531 Alaskans in attendance, the home team would fall, 4-2. You can watch the whole thing here.