Go green with envy at how cool baseball looked on St. Patrick's Day
Unless you haven't been outside or even turned on your computer today (in which case, I have no idea how you're reading this), you'd be aware that today is St. Patrick's Day. It's that special holiday that involves no time spent traveling to see relatives, but rather simply wearing green, consuming copious amounts of corned beef and drinking green beer.
With a few weeks to go until the season opens, Major League Baseball got in on the fun. Teams showed up to their games rocking only the finest of green apparel. The same apparel that you can go and deck yourself out in by clicking here.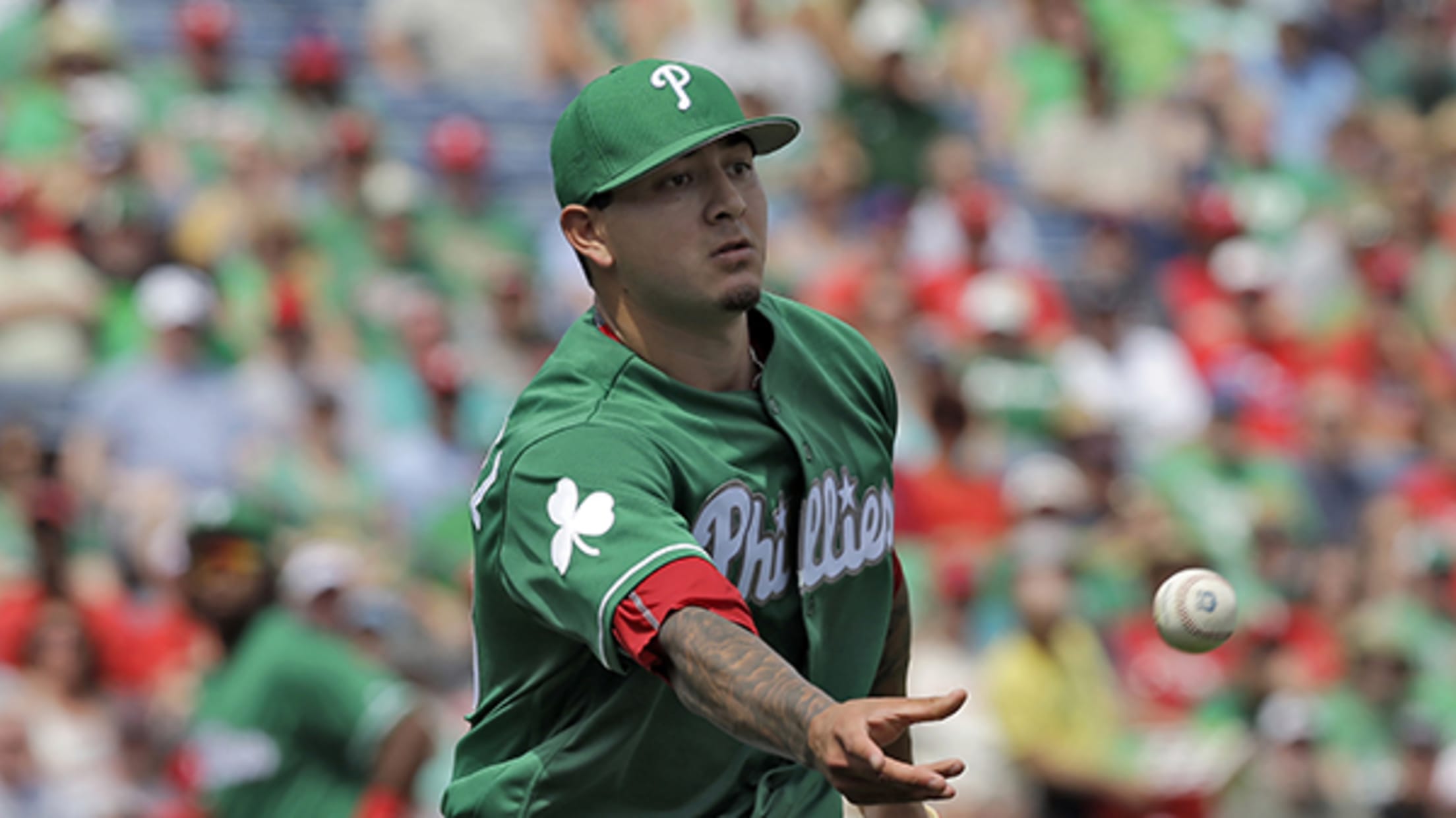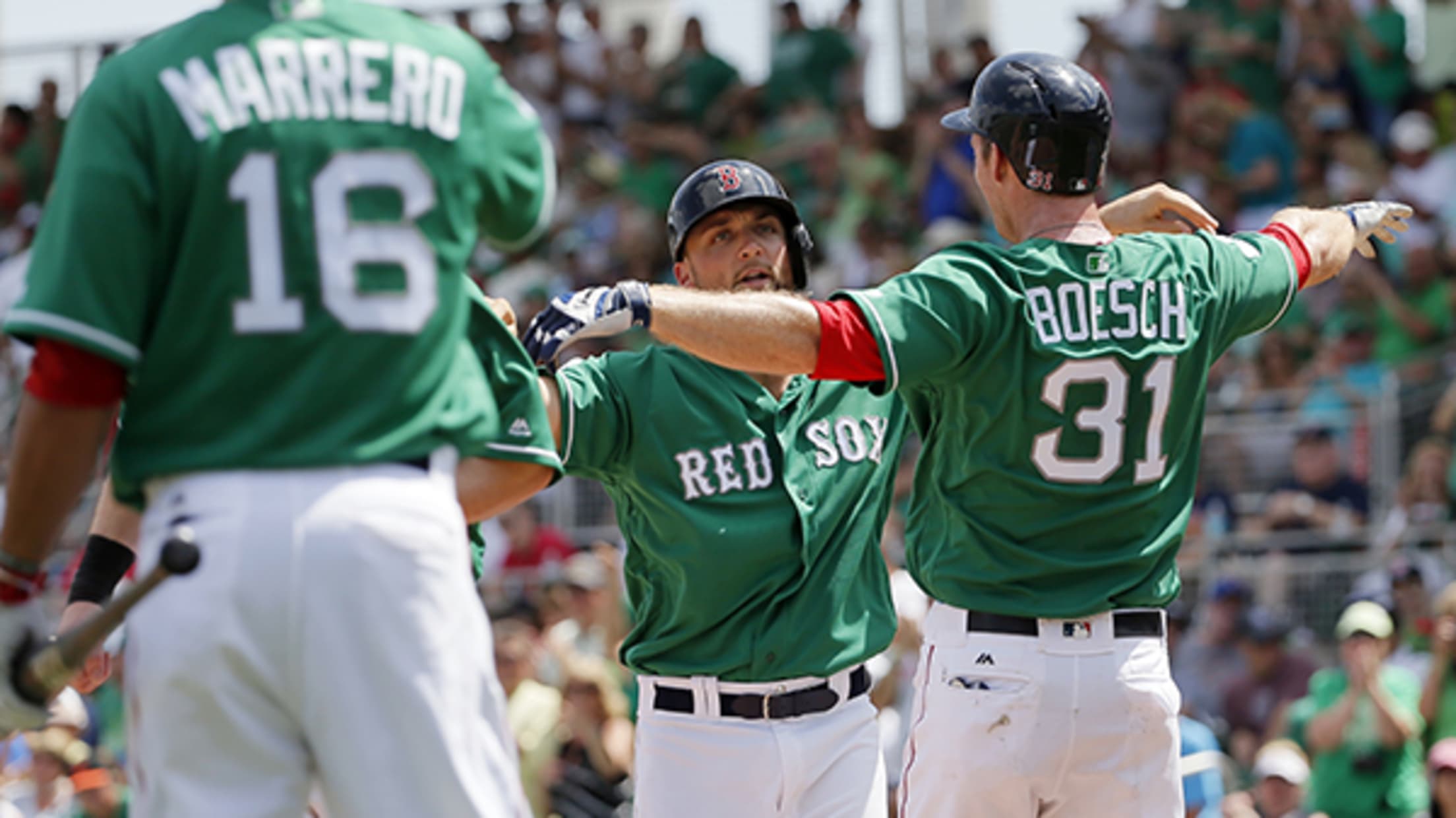 The D-backs may have come out with a baker's dozen of new uniforms this year, but they also found room to squeeze in a St. Patrick's Day option:
Can't pinch us. We'll be wearing green today. #StPatricksDay pic.twitter.com/Hvd7WCLANj

— Arizona Diamondbacks (@Dbacks) March 17, 2016
The Astros' rendition looked plenty good in motion, too, as Carlos Correa proved with this blast:
Shoe games were on point:
#HappyStPatricksDay @adidasBaseball pic.twitter.com/0eCKlMnz8c

— Preston Tucker (@PrestonTucker20) March 17, 2016
Facial hair needed to be dyed:
King of the Leprechauns. #StPatricksDay pic.twitter.com/G7Zl8fDiSY

— MLB (@MLB) March 17, 2016
While Nick Swisher appeared to have been overtaken with the spirit of the holiday.
Whether or not this will be enough to get him a starring role in the next Leprechaun sequel, we'll have to wait and see.
Fans got into it, too: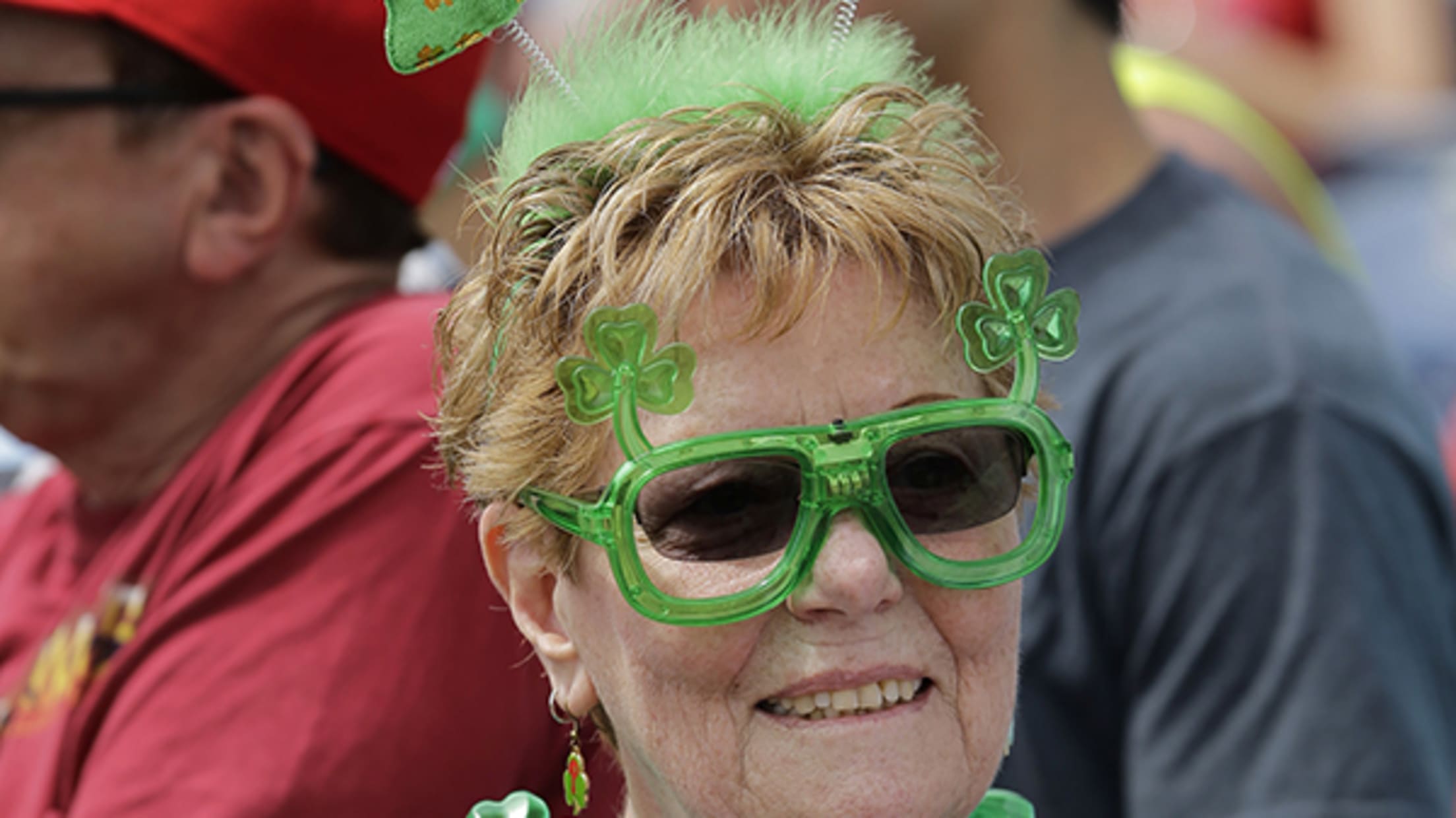 Of course, the newest/strangest/coolest twist was ... the bases. Yes, rather than the standard white covered in dirt, Major League Baseball tricked them out in green. Now that's how to celebrate.
Plenty to see today besides green: https://t.co/8l2WVx5iIY #StPatricksDay pic.twitter.com/BEJZVvJUvx

— MLB (@MLB) March 17, 2016