A look back at some photos from the Orioles vs. Cuba game in 1999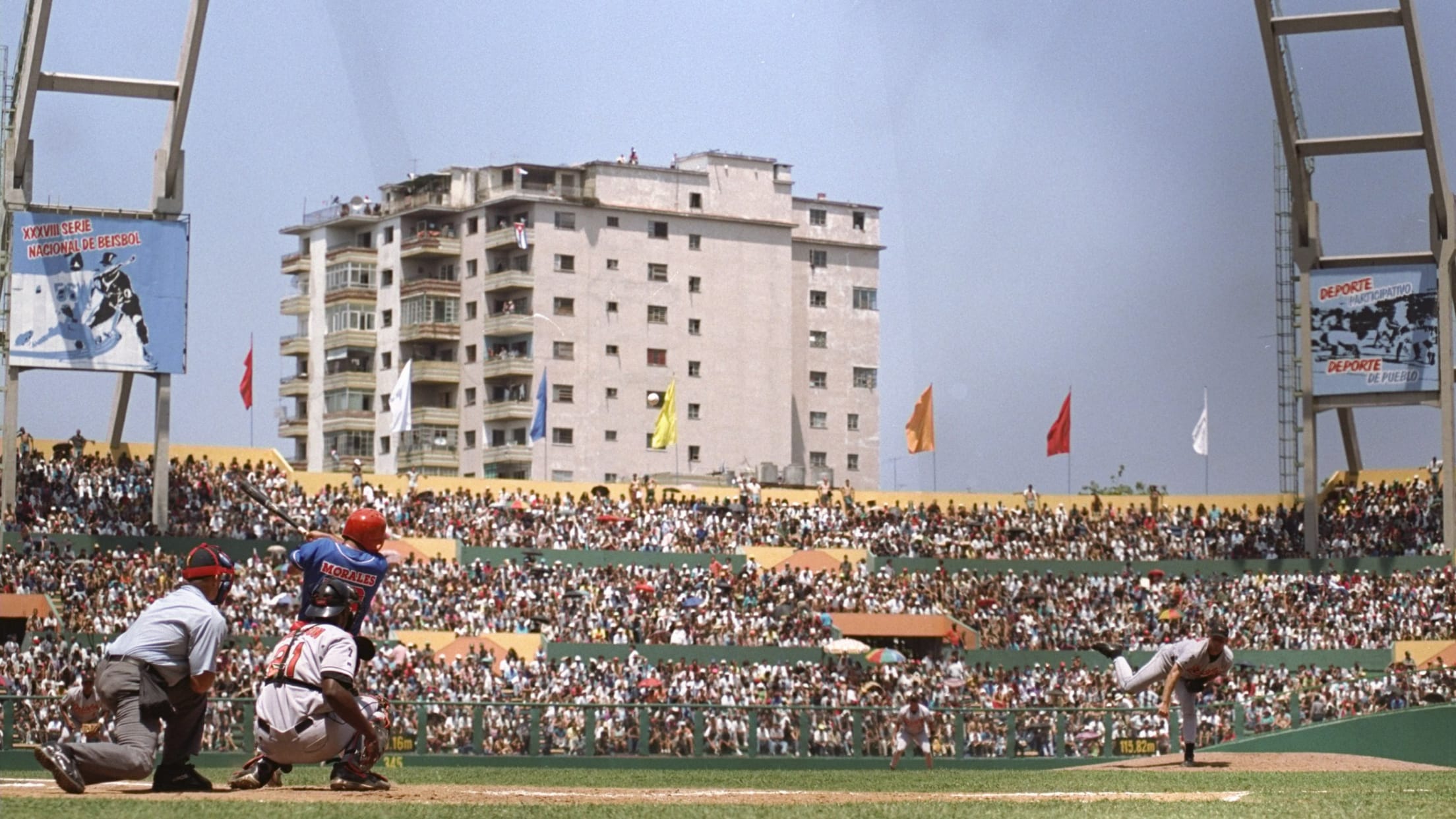 On Tuesday, the Rays officially announced that they would be traveling to Cuba to play an exhibtion game against the country's national team on March 22. Kevin Kiermaier and his dashing good looks should be there, the great Alfredo Despaigne will hopefully be among Cuba's outfielders and President Barack Obama, a baseball fan from day one, has decided to grace Estadio Latinoamericano with his presence.
Play ball! https://t.co/S4DhVYa4Ef

— President Obama (@POTUS44) March 2, 2016


The game marks the first time since 1999 that an MLB team has played a game on the island. The Orioles beat the Cuban National Team, 3-2, in 11 innings on March 28 of that year. Scott Erickson dueled with a young Jose Contreras (who struck out 10 over eight shutout innings), Harold Baines hit the game-winning single and, according to former Washington Post writer/current MLB.com columnist Richard Justice, Albert Belle slammed his helmet in frustration on more than one occasion.
Here are some cool images from the game -- also played at the now 70-year-old Estadio Latinoamericano.