A toast to Phil Coyne, the Pirates' 99-year-old usher celebrating his 81st year(!) on the job
Think back to when you were 18 (or imagine when you'll be 18, if you're not there yet). Maybe you had a job -- at a movie theater, or maybe a theme park? Burger restaurant? There are plenty of options in that phase of your life.
Way back in 1936, a young man named Phil Coyne picked up a job working as an usher for the Pirates at Forbes Field. Whether he intended to at the get-go or if it "just happened," Coyne stayed with the team through the Three Rivers Stadium days and into the present, as an usher at PNC Park. Seriously.
On Wednesday, Coyne celebrated his 99th birthday ... which, if you're good at math and already figured it out, means he's in his 81st year working for the team. That's an unreal level of commitment, isn't it? The kind that earned him a well-deserved pregame honor prior to the Pirates' 6-5 win over the Cubs.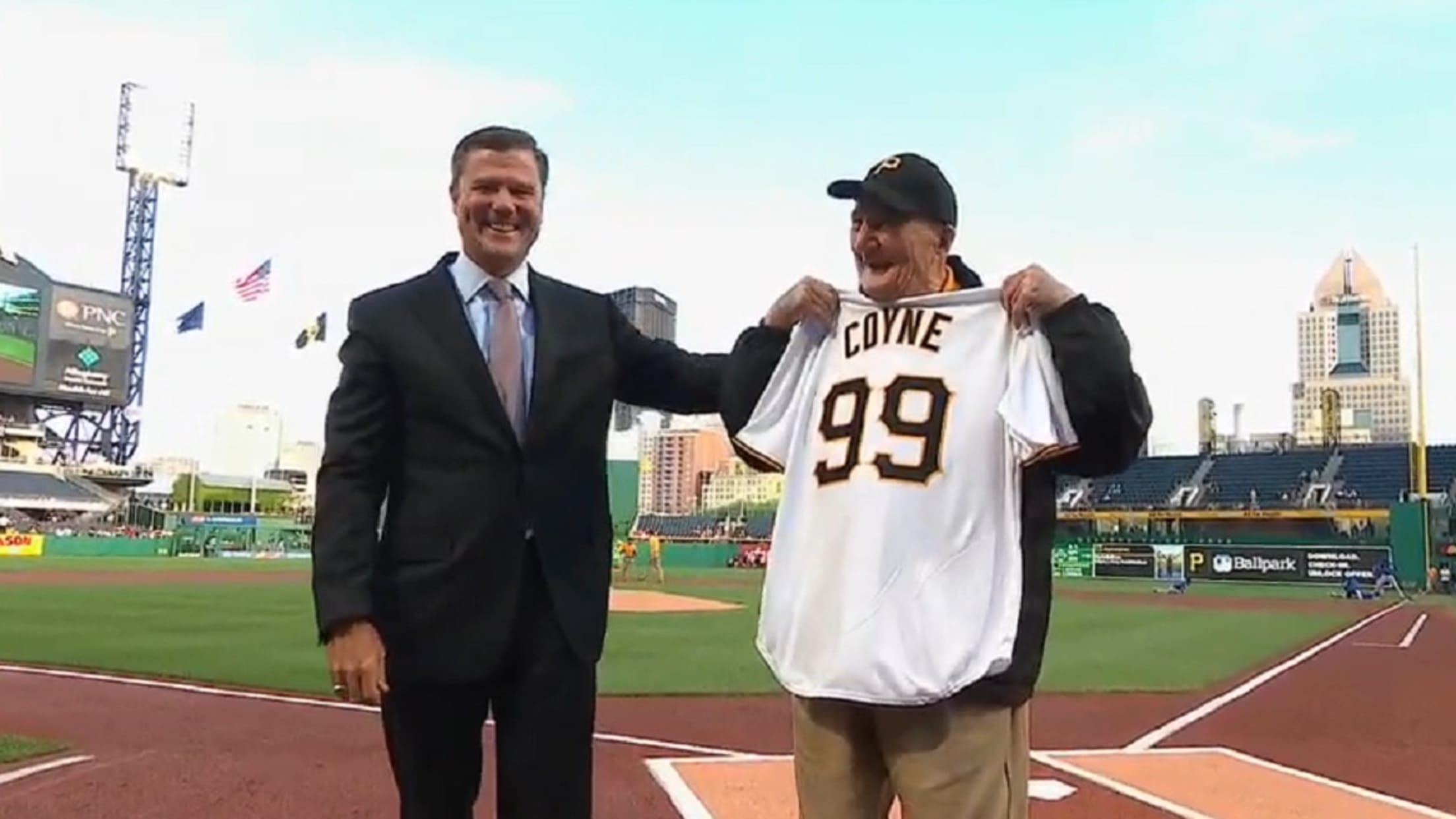 He also received some cheering from fans in the stands, who brought signs to help him celebrate his big day: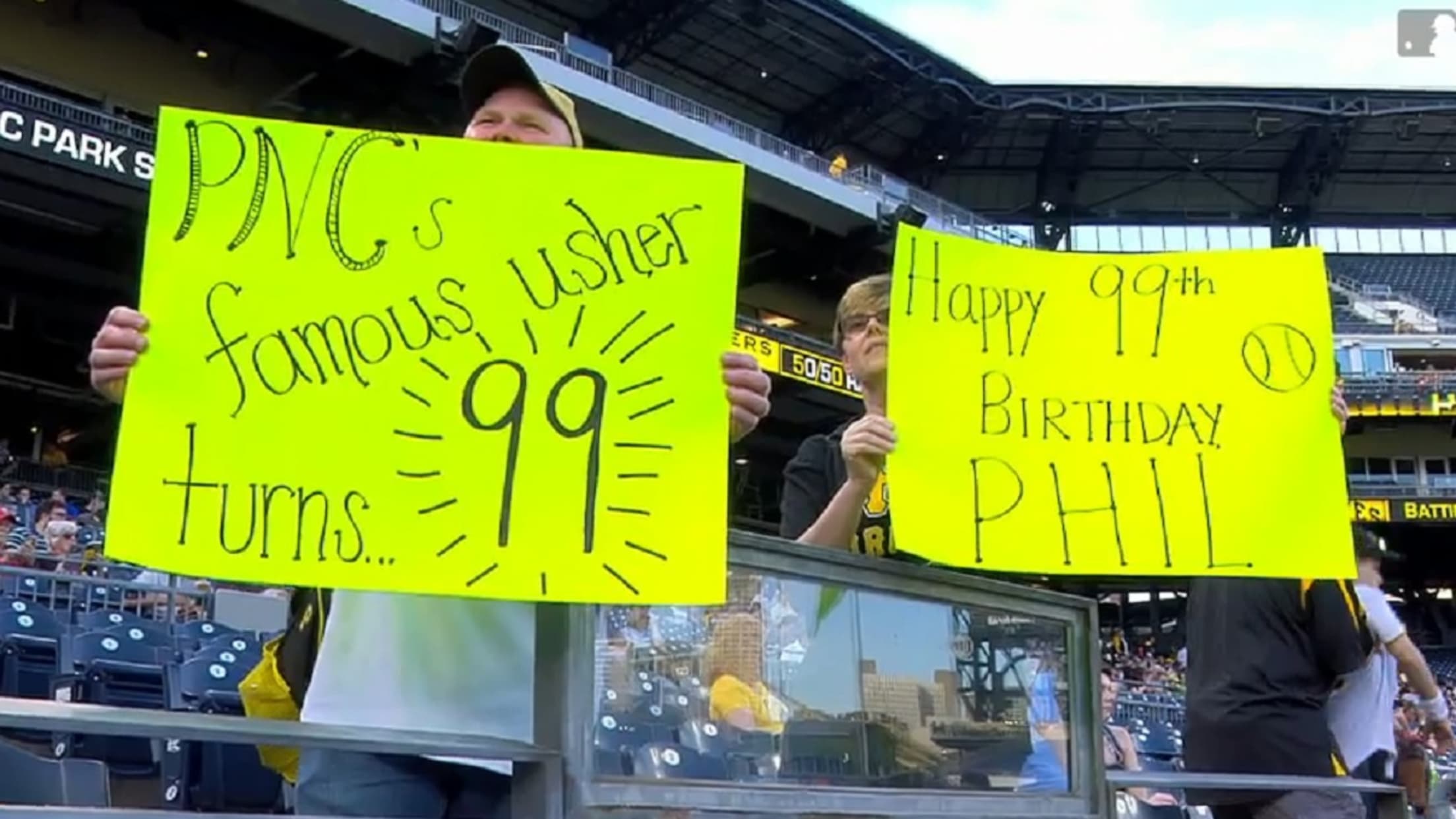 81 years at the same job is unfathomable, but Phil did it. That's extraordinary, and definitely worth some accolades.
Congratulations, Phil! Your dedication is an inspiration to us all.