Prepare to get addicted to MLB's new Facebook trivia game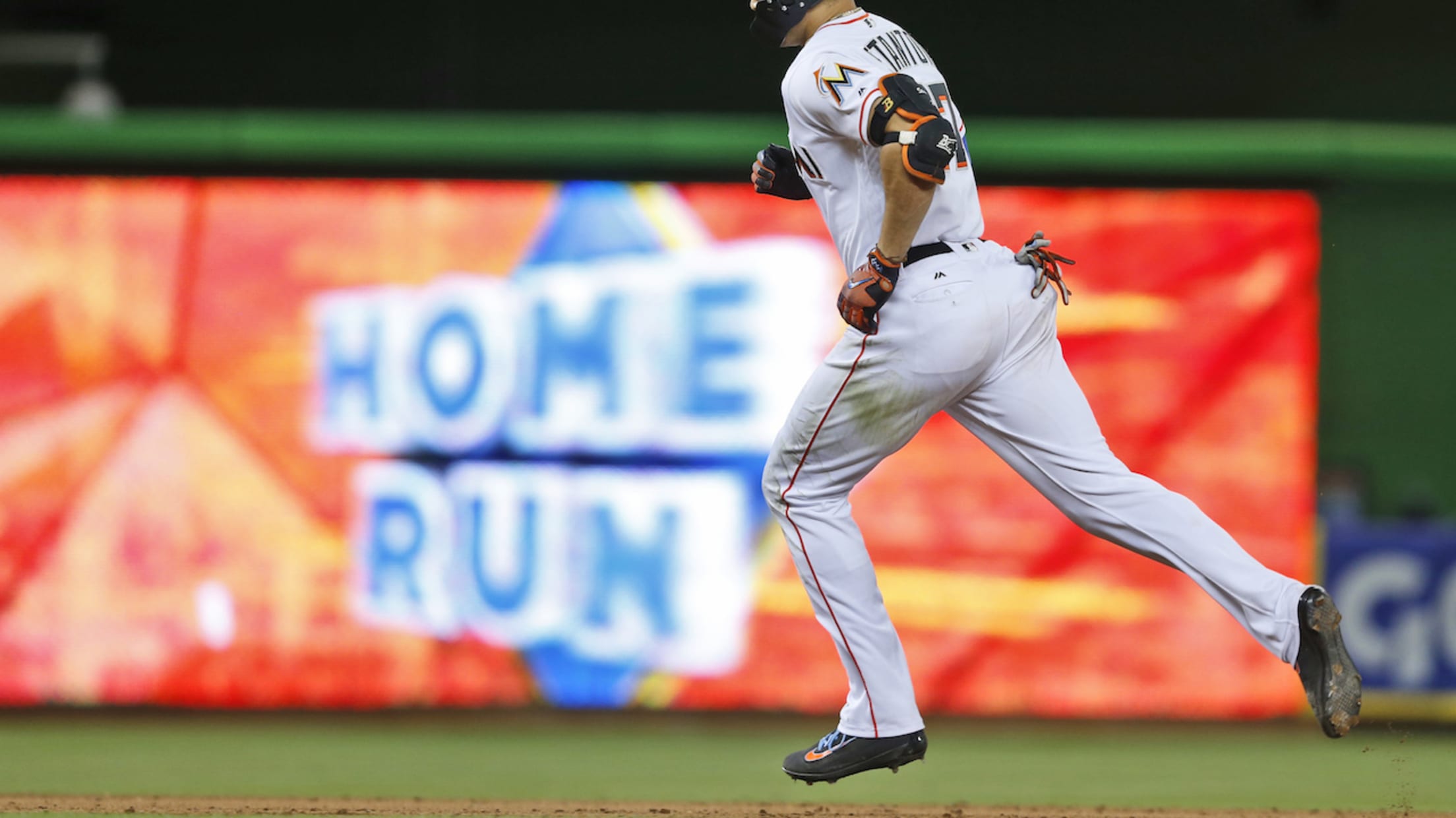 Miami Marlins' Giancarlo Stanton rounds second base as he hit a home run during the fifth inning of a baseball game against the Washington Nationals, Monday, Sept. 4, 2017, in Miami. (AP Photo/Wilfredo Lee) (Wilfredo Lee/AP)
Full disclosure: I really, really love trivia. I've devoted several articles to it on this very website, in fact. So you can imagine my excitement when MLB announced that it had built a trivia game into its Facebook page. And after, "Hey, let's check this out" very quickly turned into "Hey, where did those two hours just go?" I have some good news: It's every bit as compulsively fun as I'd hoped.
The setup is simple. Go to MLB's official Facebook page and click on the "Message" button to the right. A conversation box will pop up, inviting you to play MLB Trivia -- just click "Batter Up" and let the questions begin. A correct answer is a run scored, and an incorrect answer is an out. Just like actual baseball, three outs and the game (er, inning) is over.
There are currently 1,550 possible questions, and they run the gamut -- from postseason history ("Adam Wainwright struck out which batter to send the Cardinals to the 2006 World Series?") to lesser-known factoids ("What World Series-winning manager was the Angels bench coach from 2000-2005?"). The game's also not afraid to have a little fun, so don't be surprised if you're asked about the most expensive baseball card in the world or the slogan of the 1995 Mariners, too.
The best thing that MLB Trivia has going for it, though, is the format. It took me maybe 15 seconds to get from opening a tab in my browser to playing, and there's something indescribably addictive about the game's pace: You're always just one click away from another question, testing your knowledge of any number of things.
Sure, you might pop in just to kill a few minutes, or to flex whatever part of your brain holds the entire lineup of the Springfield Nuclear Power Plant softball team. But once you score your first run, you'll find it awfully hard to step away.