The Portland Diamond Project's ballpark plan to bring baseball to the city looks like a dream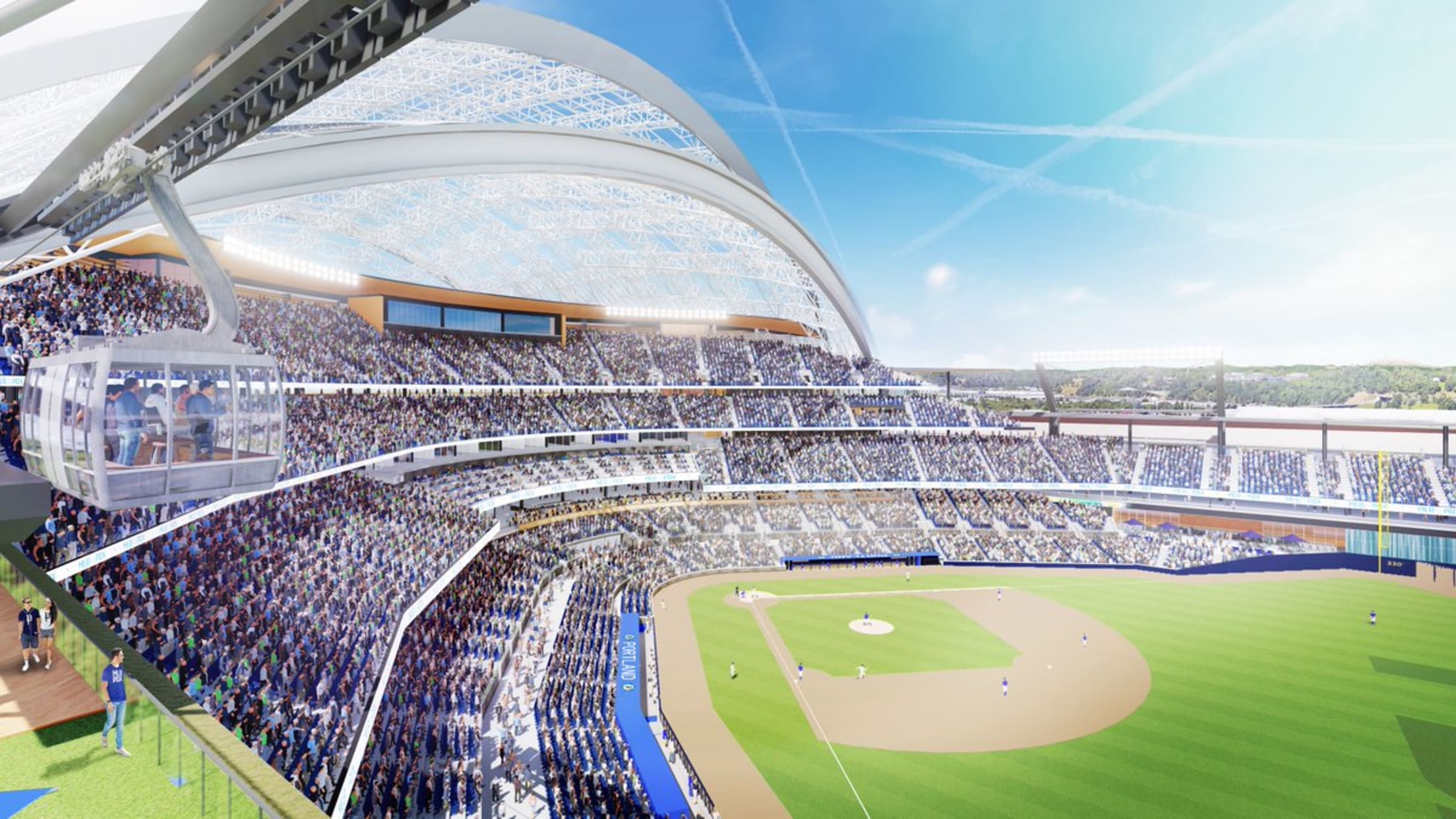 It's a good week for those who like looking at pretty renderings of new baseball stadiums.
On Wednesday, the A's unveiled plans for a new stadium facility in Oakland with an elaborate (and breathtaking) set of visual renderings and plans that team president Dave Kaval and his crew hope to make a reality by 2023. Back in July, the Rays showcased renderings of their own potential new ballpark, as well.
And now, a day after the A's news, the city of Portland, Ore., has announced its own plans for a state-of-the-art facility.
Just as the A's did with their news, the Portland Diamond Project made its announcement in a series of tweets, each with sleek visuals to accompany the descriptions of the facility:
We are thrilled to announce that the Portland Diamond Project has signed an agreement in principle with the Port of Portland to develop the Port's 45-acre Terminal 2 property. Release: https://t.co/Ddi79kP4i7 #MLBtoPDX pic.twitter.com/B7PvImtXvB

— Portland Diamond Project (@PDXDiamondProj) November 29, 2018
Should this concept come to fruition, it'd make for some pretty great sunset photos:
We believe this has the potential to be a transformative landmark project for this city. pic.twitter.com/FTiXRiTYZj

— Portland Diamond Project (@PDXDiamondProj) November 29, 2018
The desire to bring baseball to Portland has been brewing for years, so there has been considerable time and effort put into the renderings and plans by the Portland Diamond Project. As FOX 12 Portland noted, the Terminal 2 area features "45 acres of property along the Willamette River, with more than 2,000 linear feet of waterfront area. The site is located on Northwest Front Avenue, just north of the Pearl District and Slabtown."
Seahawks quarterback Russell Wilson and his wife, Ciara, are key players in the development team, so Russ was excited about the news:
Land = ✔️@MLB Team = Soon.
Fans = Forever. 🌹🌹🌹@Ciara, myself, & our Partners @PDXDiamondProj are 🔥🔥🔥up about bringing a @MLB team to an amazing city and community.

Now... this is a cool Birthday Present! ⚾️⚾️⚾️ pic.twitter.com/x6TcUTkO28

— Russell Wilson (@DangeRussWilson) November 29, 2018
For what it's worth, Commissioner Rob Manfred has stated that once the A's and Rays get their stadium situations squared away (replacing the Oakland Coliseum and Tropicana Field, respectively), a few cities are in mind for perhaps becoming the home to a new club.
Might that city be Portland? Time will tell, but for now the city definitely has an alluring plan in place ...