Laugh along with Kevin Millar and Gary Payton in a preview of MLB vs. NBA 'Celebrity Family Feud'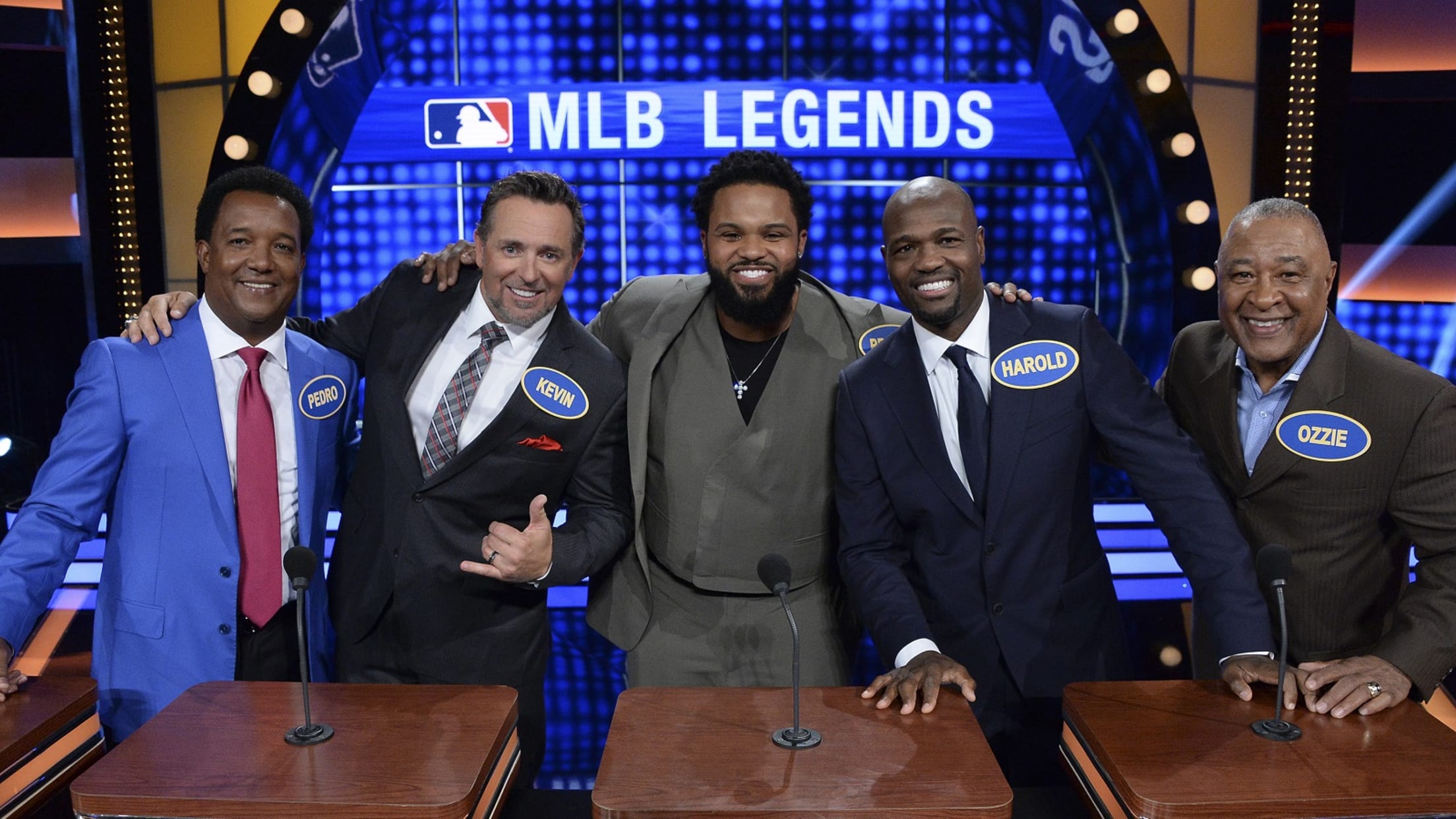 Ever wanted to see a team of MLB icons go up against a team of NBA legends on "Celebrity Family Feud"? Of course you did, and thanks to ABC your dreams are coming true on Sunday at 8 ET.
Recently, a rather formidable group of baseball heroes and analysts convened for an episode of the long-running game show -- specifically Kevin Millar, Pedro Martinez, Ozzie Smith, Harold Reynolds and Prince Fielder, who matched up against retired NBA stars Gary Payton, Horace Grant, Muggsy Bogues, James Worthy and Robert Horry. As you'd imagine, given that selection of talent, things got funny in a hurry.
In fact, here's an exclusive preview of the episode, in which Gary Payton and Prince Fielder are tasked with coming up with a word that rhymes with "yummy." What happens next was particularly amusing -- as you'll see by the reactions of Payton, host Steve Harvey and Fielder:
That's more or less an encapsulation of what happened throughout the rest of the episode, which pitted both leagues' legends against each other for charitable fundraising -- for Major League Baseball Charities and The National Mentoring Partnership, respectively.
So, you might be wondering, which former teammate(s) of these various MLB personalities would make solid "Feud" contestants? Here's Kevin Millar's answer:
Ozzie Smith and Harold Reynolds' answers to the same question spanned generations of ballplayers:
Prince Fielder cast a vote for his ex-teammate, Adrián Beltré, as a perfect "Feud" candidate and spoke a bit about his new cooking show:
Pedro Martinez, meanwhile, had to decide if the 1997 Expos or the 2004 Red Sox would reign supreme on the "Feud":
So who wins, the MLB legends or the NBA legends? Tune in on Sunday night to find out -- and prepare to laugh.