Ivan Rodriguez, Vlad Guerrero and Manny Ramirez batted 2-3-4 in the 2004 All-Star Game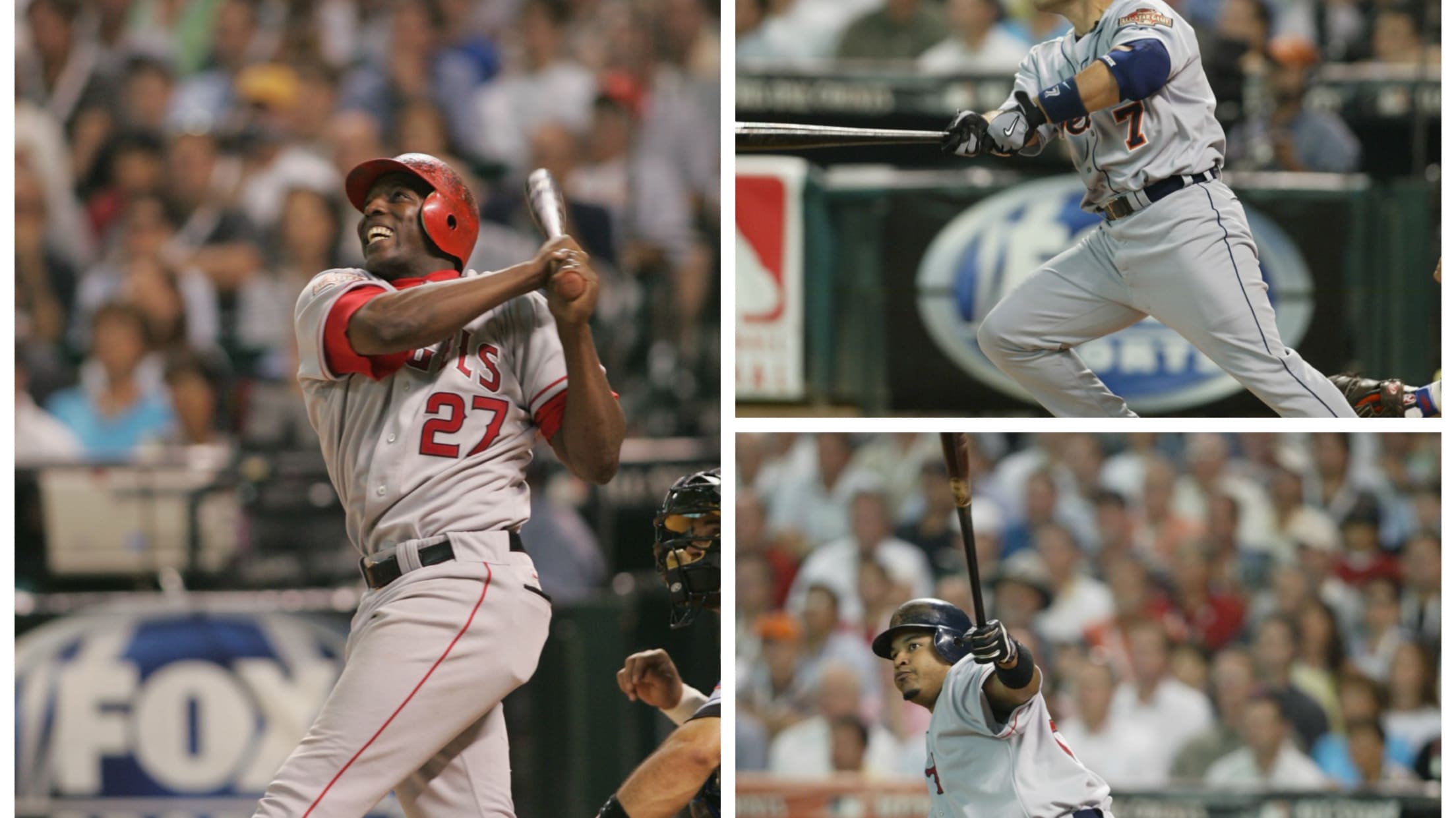 The 2017 Hall of Fame ballot came out on Monday and, along with popular carryovers like Tim Raines and Jeff Bagwell, a large crop of newcomers arrived for the first time. The three strongest candidates are arguably Ivan "Pudge" Rodriguez, Vladimir Guerrero and Manny Ramirez. All three, as you might imagine, made many All-Star teams (35 combined, to be exact). And, during the 2004 Midsummer Classic at Minute Maid Park, they, quite serendipitously, batted 2-3-4 in the American League's lineup:
Each also contributed to the AL's 9-4 win. Guerrero had a single and a run. Pudge had two hits and an RBI -- including this triple to drive in Ichiro in his first at-bat:
And then Manny drove in Pudge with a two-run home run over the left-field wall:
Look at those future Hall of Fame hopefuls having some fun out there:
Roger Clemens, another player on the ballot, took the loss, while Mark Mulder got the win. Alfonso Soriano was the game's MVP and Ted Lilly and Ronnie Belliard both made appearances. What does it all mean? Will all three get in on the first ballot? Is Theodore Roosevelt Lilly making his long-awaited comeback? That's up to you to decide.