For his next act, Yasiel Puig sparked a rally with a double, an emphatic bat flip and a celebration
Through four innings of the Dodgers' 5-2 victory over the Cubs in Game 1 of the National League Championship Series presented by Camping World on Saturday, the Dodgers couldn't put much offense together against the Cubs' José Quintana. Down 2-0 in the fifth, they had two runners on and Yasiel Puig coming to the plate.
Now, anyone who's watched the postseason knows what the flashy Puig has done for Los Angeles so far, from his tongue wagging to bat licking to general high-energy displays on the diamond. So after he laced a liner into the left-field gap for an RBI double to put the Dodgers on the board, he couldn't help but flip the bat away in triumph:
And then continued the celebration by holding his hands up high as he began his trot: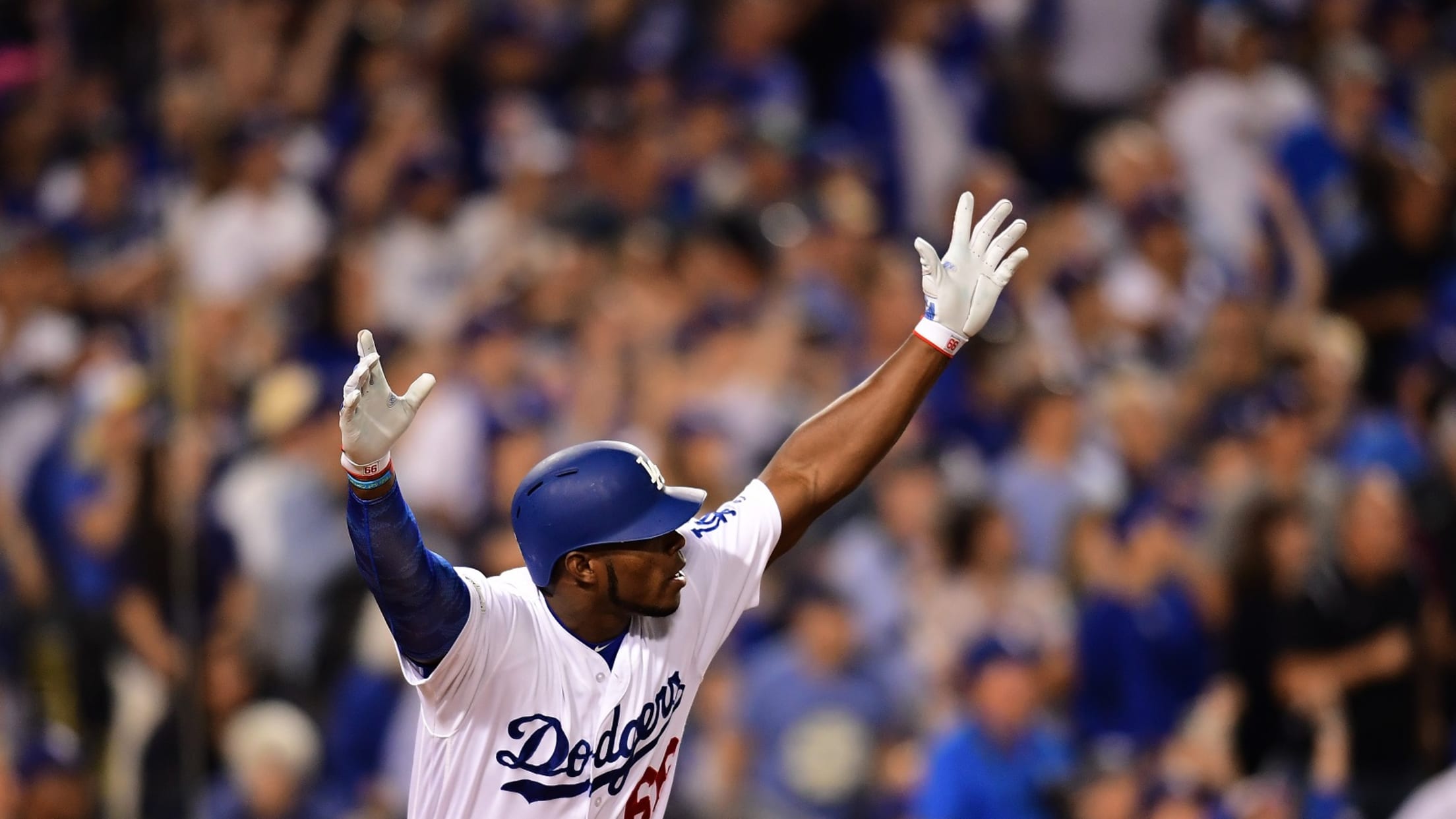 And the #PuigParty revved into high gear once he settled in at second base:
#PuigYourRallyStarter, indeed. He came up again two innings later and hit a solo homer for another run -- and gave himself his own curtain call upon returning to the dugout.
It was Puig's first career postseason home run, although he was skeptical when informed of that fact during a postgame interview.
Also after the game, Puig commented on his own bat flip with an amusing tweet:
I still don't know why my bats are so slippery 😝😝😝😇 pic.twitter.com/uHVT2d9gke

— Yasiel Puig (@YasielPuig) October 15, 2017
See what Puig and the Dodgers have in store for an encore in to NLCS Game 2 on Sunday, 7:30 p.m. ET/6:30 CT on TBS.
Teams in this article:
Players in this article: